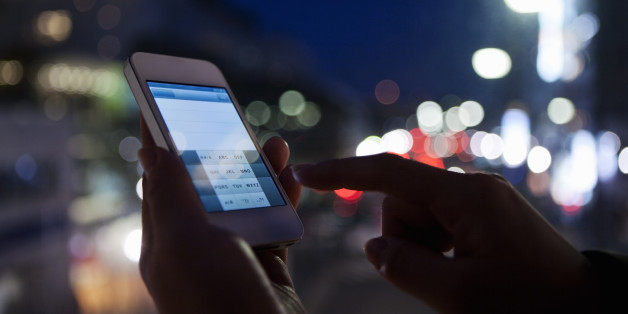 This is the story of Tracy Weatherby from Washington.
My depression was up and down for many years. I was fired from my job as a chronic care nurse on July 28 and on August 4, I found myself in crisis. I knew something wasn't right.
My mom was here visiting from Illinois and I was very appreciative that she was here. I also have a loving husband who is very supportive of me. We were running an errand together and we got into a little spat. We don't argue very often. We drove home and instead of getting out of the car once we arrived, I just drove away. My first realization was that I needed some kind of help. I thought about going to the nearest hospital because I was so foggy; it was like a switch just went off. I knew I wasn't going to hurt myself but I knew something was terribly wrong. It was that fight or flight and I couldn't figure it out.
I pulled into a parking lot and at that moment my mother called. I couldn't even tell her what was going on, all I said was that I needed a few minutes. That's when I remembered my doctor's advice after she gave me a different prescription after I got fired from my job. She encouraged me to seek counseling but I no longer had insurance, so she made me promise to call the crisis line if I ever needed to. So that's when I just Googled it from my car -- in that parking lot -- and dialed the number.
When I first called, it was almost as if I blacked out. I just remember him -- and I wish I could remember his name -- answering the phone and me thinking so many things at once: "Oh my god, I can't believe I'm calling the crisis line." "Are they going to send someone?" I had all these emotions that I couldn't filter or do anything with.
The operator instructed me to call my local hotline, but not before asking me if I was OK to hang up and call first. I figured at this point I had already called one number, I can call this second number. I don't recall how the conversation started, but somehow I gave a complete stranger my entire story -- and it felt good. I started to breathe normal and I wasn't sounding like Chewbacca from "Star Wars" anymore. She gave me quick and helpful advice that somehow seeped through the wall of despair. I could almost hear the flicker of lights on the right side of my brain. That entire call lasted 17 minutes and 20 seconds. It seemed like five minutes.
The most comforting thing about this whole experience is that the crisis line is entirely anonymous. I was fretful that they were going to know my cell phone number, or ask me who my doctor was, or what medication I was taking. As a someone who is a nurse, I want patients who may be suffering to be aware that this hotline is anonymous. And as a patient who is suffering from depression myself, it's comforting to know the same thing.
There's something to be said about dealing with all of this. I know it seems silly, but to call someone, who you don't know, about the situation, makes it easier. I know you have family and friends who urge you to call them, but some of the things you're thinking seem so crazy that the anonymity of the crisis line actually feels helpful. You can tell them anything. They won't see you the next day at breakfast. They won't have a break with you at work. You can just divulge the craziness that's going on in your mind and that's the best part.
I really think it's important to keep the number of the crisis line somewhere close. If you don't have a smartphone, have it posted somewhere. I suffered from depression for 15 - 20 years and this is the first time I've ever called the line. I wish I had called it a long time ago.
I want family and friends of someone who is suffering from depression to know that they shouldn't give up on the person that they care about. Be encouraging.
As told to Lindsay Holmes. The interview has been edited for length and clarity.
Have a story about depression that you'd like to share? Email strongertogether@huffingtonpost.com, or give us a call at (860) 348-3376, and you can record your story in your own words. Please be sure to include your name and phone number.
Need help? In the U.S., call 1-800-273-8255 for the National Suicide Prevention Lifeline.