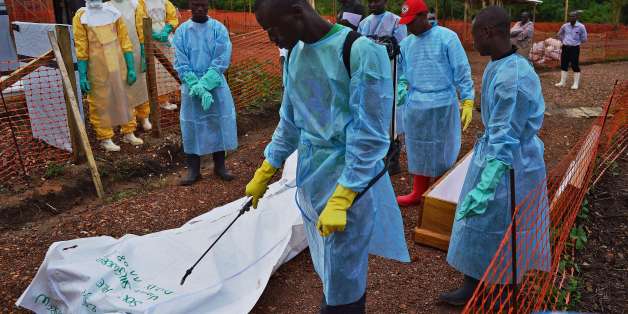 Ebola is killing Kona Kupee, who loved her husband too much. Kupee is 36. Her husband, Alosho Mumbah, died of Ebola on Aug. 15. He'd known he was sick for a week — he'd been calling a national hotline, trying to get someone to take him out of his house and into a treatment center — but Kupee didn't know he had Ebola. He had a fever and vomited and shook violently, but he didn't bleed. She worried it might be Ebola, especially with all the phone calls, but she told herself it was something else. Had to be. Where would he have gotten Ebola, anyway?
All the while, she took care of him, bathing him and feeding him and cleaning up whatever way the disease ravaged his stomach. She was his wife, after all.
And in ignoring the risks of disease in order to give comfort, she's not unlike most Liberian women. In fact, the people who see patients and who bag bodies and who respond to calls agree that it's mostly women who are dying of Ebola in Liberia, and this, they say, is why.