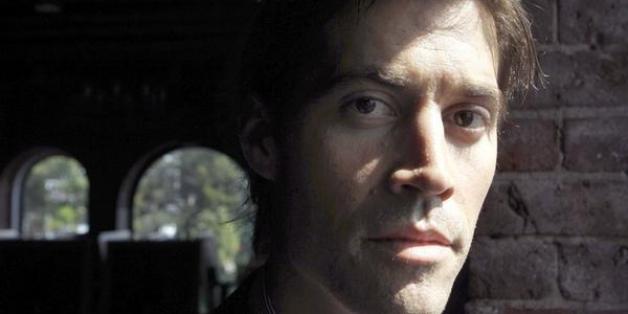 Twitter announced early Wednesday morning that users sharing the graphic images showing the Islamic State's beheading of American journalist James Foley could have their accounts suspended.
The social media service said it would "remove imagery of deceased individuals in certain circumstances."
It was accompanied by a tweet from CEO Dick Costolo:
We have been and are actively suspending accounts as we discover them related to this graphic imagery. Thank you https://t.co/jaYQBKVbBF

— dick costolo (@dickc) August 20, 2014
The change comes as a direct result of the dissemination of footage and images that show Foley's extremely graphic killing at the hands of the militant group Islamic State, also called ISIS.
Twitter has had some difficulty determining individuals' motives behind sharing the content. Washington D.C. journalist Zaid Benjamin's account was reinstated after being banned:
An email from @twitter on my account suspension earlier pic.twitter.com/dOX3vb1Vtb

— Zaid Benjamin (@zaidbenjamin) August 19, 2014
Twitter did not respond to a request for comment regarding the policy change.
Twitter isn't alone in calling for a ban on sharing the graphic images. Some argue that people sharing the video is precisely what the Islamic State wanted to achieve by making it. As ThinkProgress points out, the militant group's propaganda strategy has centered around social media and the sharing of brutal imagery like the video of the killing.
Many have called for a social media blackout of all images and videos associated with the militant group, using the hashtag #ISISmediaBlackout.
The movement seems to have started with a tweet from the account LibyaLiberty:
From here on out, I won't share any photo or video of violence intentionally recorded and released by ISIS for propaganda. #ISISmediaBlackout

— Hend (@LibyaLiberty) August 19, 2014
"Describe their crimes, don't publish their propaganda." #ISISmediaBlackout

— Hend (@LibyaLiberty) August 19, 2014
Others soon took up the hashtag:
Don't share ISIS's beheading video of journalist #jamesfoley. That's what they want - don't give them the satisfaction #ISISmediaBlackout

— Wajahat Ali (@WajahatAli) August 19, 2014
No retweets for terrorists. RIP James Foley. #ISISMediaBlackout

— Tobias Bunde (@TobiasBunde) August 19, 2014
Don't watch the video. Don't repost photos. Remember the life lost and not the way that life was taken. RIP, James Foley. #ISISMediaBlackout

— Andrea Crossan (@AndreaCrossan) August 20, 2014
Despite efforts to the contrary, videos and images showing the beheading are still being uploaded, even as sites such as Twitter and YouTube work to remove the content. Indeed, some are taking the stance that the content shouldn't be censored. The New York Post was widely criticized for its cover Wednesday showing Foley moments before his death.
hey @nypost, we fixed your front page for you http://t.co/tBoUpJLabt pic.twitter.com/42izzCfUcK

— Matthew Champion (@matthewchampion) August 20, 2014
Politics and social media policies aside, some have pointed to simple respect for Foley's family as reason enough not to share the images:
Don't share or watch the video of ISIS beheading journalist James Foley. Don't be voyeuristic and think of his family.

— Ben Judah (@b_judah) August 19, 2014
Here's a picture of journalist James Foley, via @TheWire. Let's remember him like this. pic.twitter.com/Lc2ymzoCRj

— Ismat Sarah Mangla (@ismat) August 19, 2014