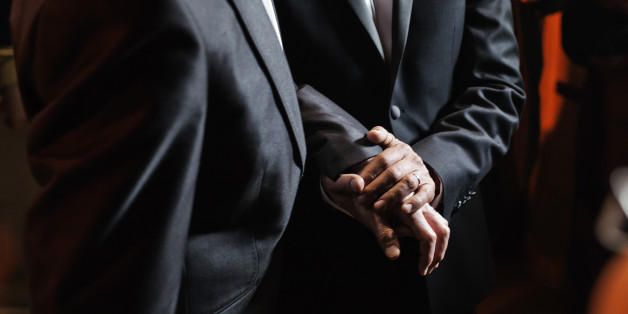 A former National Organization for Marriage (NOM) official has predicted that same-sex marriage legislation will be in place in all 50 U.S. states by 2015.
As Good As You's Jeremy Hooper originally reported, Jennifer Roback Morse minced few words on the matter in a recent speech.
"We're here in 2014 talking about the re-definition of marriage," she says in audio of the speech. "I'm just gonna go on the record here and forecast: by this time next year, it will be over. As a legal matter, it will be over."
Listen to audio of Morse's remarks, courtesy of Good As You, then scroll down to keep reading:

To emphasize her point, she added, "There will be same-sex, genderless marriage in every state of the union. If anyone's here from Texas, I'm sorry."
Morse, who is the author of Love and Economics: Why the Laissez-Faire Family Doesn't Work among other books, is the founder of the Ruth Institute, formerly a project of NOM which deems marriage "a lifelong commitment between one man and one woman" on its official website.
In April of last year, she argued that same-sex marriage amounted to nothing more than a "government registry of friendships." Previously, Morse claimed that all gay men had an innate "sense of shame" because they understood they are "deeply wrong."
Hooper reports that Morse left NOM in 2013.
A NOM spokeswoman declined The Huffington Post's request for comment.
BEFORE YOU GO
PHOTO GALLERY
Gay Marriage Around The World