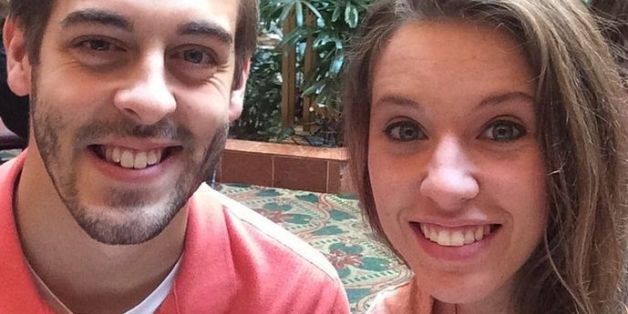 "19 Kids and Counting" star Jill Duggar (now Jill Dillard) and husband Derick Dillard are having a baby!
The couple, who married on June 21 in Springdale, Arkansas in front of more than 1,000 people, sat down with People to share the news.
"We're having a baby!" Duggar told the magazine. "We are so excited."
The announcement is but the latest cause for celebration the pair has had in the past several months: In April, they got engaged and held hands for the first time, and in June, they got married and exchanged their first kiss. Now, they are preparing to welcome their first child in March.
"It was surreal," Dillard said of discovering the news. "We were shocked. Both of us are so excited."
In the meantime, the two are enjoying celebrating with the rest of their loved ones. Duggar's father, Jim Bob, 49, excitedly recalled the day he first found out:
"About 30 days after Jill and Derick got married they gathered everyone in the living room and shared the news," he said. "Everyone was clapping and cheering, and we were in shock, too."
Jill's sister Jessa recently announced her engagement as well.
Congratulations, Duggars!
BEFORE YOU GO
PHOTO GALLERY
70 Unusual Celebrity Baby Names