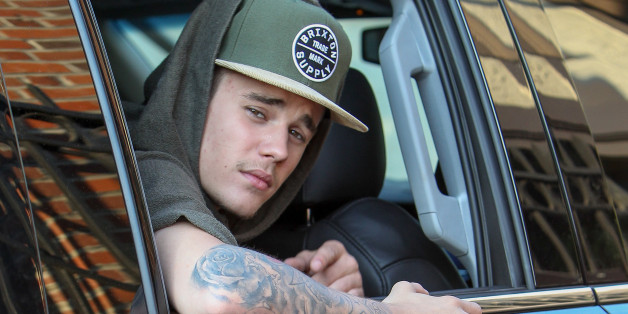 While Justin Bieber was in Hawaii last year, vacationing at Shipwreck Beach in Kauai, he dove off a rock -- and photographer Aja Oxman took a picture it.
Well, that didn't please The Biebs. So, according to a lawsuit filed Wednesday, Aug. 20, in Los Angeles by Oxman's attorney, Sark Ohanian, Bieber sent his bodyguard, Dwayne Patterson, to grab Oxman's camera, telling him to "do whatever you have to do to get that [memory] card."
The Bieberguard then, according to the complaint, grabbed Oxman in a chokehold, picked him up and slammed him into the hood of a vehicle, roughing him and his photographic equipment up under Bieber's watchful eye until another photographer took video of it on his cell phone.
Patterson allegedly loosened his grip on Oxman when he let loose on the second photographer. "You think I'm that stupid to get caught by one of your little phone cameras?" the suit quotes Patterson as saying.
While the lawsuit, which seeks damages for assault and battery, negligence and intentional infliction of emotional distress, doesn't claim Bieber physically attacked Oxman (he only "lame fights" people, as he did with Orlando Bloom), it alleges Bieber helped destroy Oxman's equipment.
Kauai resident Levi Lancaster watched as the photographer ran from the beach to the parking lot while Bieber's guards chased him. When Patterson reached Oxman, Lancaster said he "put the man in a headlock and lifted him off the ground until he dropped his camera and keys. . . [Oxman] was really calling for help."
Bieber apparently yelled to his security guards, but Lancaster said it was to make sure that they had the man's camera. "How can you go out to Shipwreck's and not expect people to take pictures?" Lancaster told the local newspaper The Garden Island.
Patterson was arrested on the scene for third-degree assault and fourth-degree criminal property damage, according to county spokesperson Sarah Blane. He was released after posting $3,000 bail.
BEFORE YOU GO
PHOTO GALLERY
Celebrity Feuds