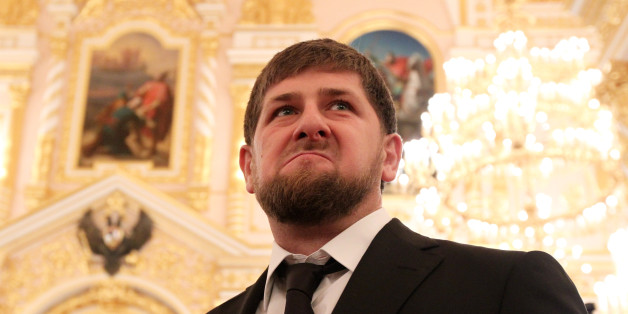 The autocratic Chechen leader Ramzan Kadyrov really loves his phone. While ruling over the region with an iron fist, he lives out his colorful lifestyle on his hugely popular Instagram account.
On Saturday, Kadyrov was furiously posting images from a party for a museum opening that culminated in a traditional Chechen wedding ceremony. But after losing his phone, he had authorities call up more than 1,000 people to question them about the device until early the next morning, the Russian human rights group Memorial said in a statement, translated by Radio Free Europe/Radio Liberty.
Kadyrov denied the incident ever took place. His press secretary told the Russian news agency Interfax that Kadyrov "has two phones and they are both on his desk," according to The Guardian.
Memorial has won international acclaim for documenting abuses in Russia and post-Soviet states and has drawn the ire of the Chechen leader. The head of the organization, Oleg Orlov, accused Kadyrov in 2008 of being complicit in the murder of one of the group's activists. Kadyrov subsequently slammed Orlov with a defamation lawsuit.
On Sunday, Kadyrov was back on Instagram showing off a fish he caught, as if nothing had ever happened.
BEFORE YOU GO
PHOTO GALLERY
Ramzan Kadyrov: Instagram Champion