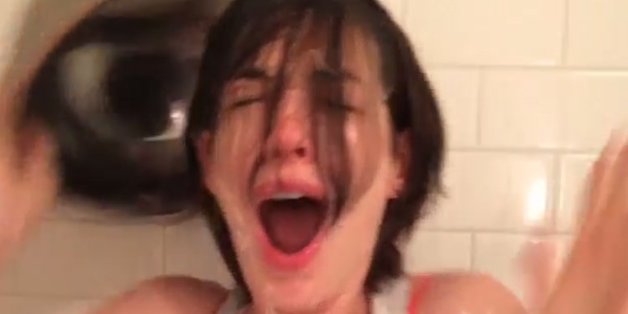 Anne Hathaway joined Instagram today in the name of a good cause: the ALS ice bucket challenge, the viral campaign created to raise awareness and funds for the ALS (Amyotrophic lateral sclerosis, or Lou Gehrig's disease) Association.
The 31-year-old stood in the shower, rocking an orange bra under a sheer white tank before dowsing herself in ice water. Hathaway made sure to nominate fellow celebs Matthew McConaughey, Jessica Chastain, Kristen Stewart and Joan Rivers to take on the challenge. Hathaway mentioned in her video caption that she is "happy to donate too!!"
Here's part one of Hathaway's ice bucket challenge:
And part two:
If you'd like to donate and help spread awareness about ALS, head over to www.alsa.org.
BEFORE YOU GO
PHOTO GALLERY
Celebrity News & Photos