When "Six Feet Under" ended just shy of a decade ago, fans said their reluctant goodbyes to some of the most well-written and well-acted characters in TV history. We expected the faces that had become so familiar over the series' five seasons to fade into the back of our minds, as a new crop of culturally relevant HBO stars arose in their place. But lo and behold, the world took note of the wildly talented stars that brought the Fisher family and friends to life. In the nine years since "Six Feet Under" has been buried in the ground (heyo!), we've seen both its major and minor players crop up as leads in contemporary comedy and dramas. In honor of the show's nine-year anniversary, we've put together a list of all the best TV stars of the past almost-decade that were on "Six Feet Under" first. (Warning to the 9-year delayed binge watchers: Spoilers below.)
Peter Krause
"Six Feet Under": Nate Fisher
Afterwards: Adam Braverman, "Parenthood"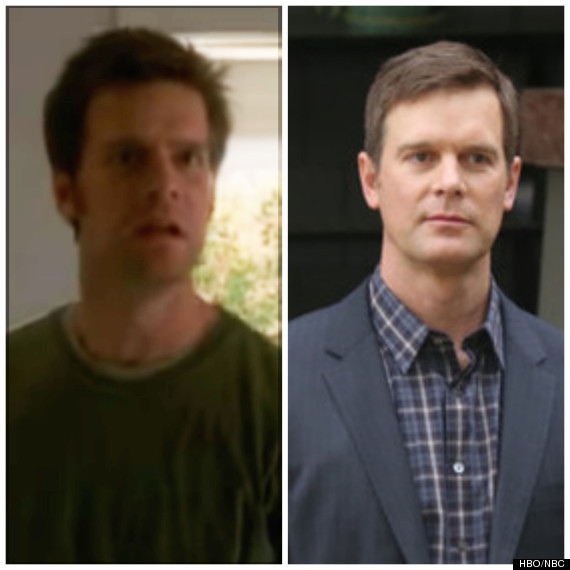 It's sometimes hard to remember that the same actor that brings us wholesome super Dad Adam Braverman on "Parenthood" also brought us the prickly Nate Fisher, main character and eldest son of the Fisher family on "Six Feet Under." Nate's intense fear of death set against the backdrop of a funeral home inspired a main thematic conflict of the series, only exacerbated by the character's diagnoses with Arteriovenous Malformation (AVM), a brain condition that could lead to sudden stroke or seizure. Nate's eventual passing toward the end of the last season still goes down in history as one of the most satisfying, show-appropriate TV lead deaths of all time. It's a testament to Krause's ability that his next role diverged so heavily from Nate's out-of-sorts existential persona -- though both the actor's "Six Feet Under" character and his chipper-to-the-point-of-irritation Adam share the quality of staying lovable despite their (very different) flaws.
Rachel Griffiths
"Six Feet Under": Brenda Chenowith
Afterwards: Sarah Walker, "Brothers and Sisters"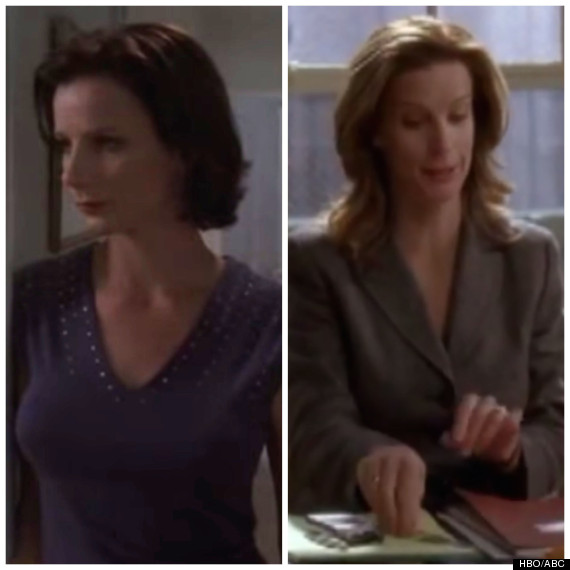 Brenda Chenowith is the certified genius with an array of emotional issues that Griffiths plays with aplomb throughout the series' five-season run. The product of two psychologist parents, Brenda's analytical tendencies clash with the repressed behavior of the Fisher family, whom she knows through her intense on-again off-again relationship with Nate. Soon after the series ended, Griffiths began another long-term TV commitment, gaining recognition and acclaim over five seasons for her work as Sarah Walker on ABC drama "Brothers and Sisters."
Justin Theroux
"Six Feet Under": Joe
Afterwards: Kevin Garvey, Jr, "The Leftovers"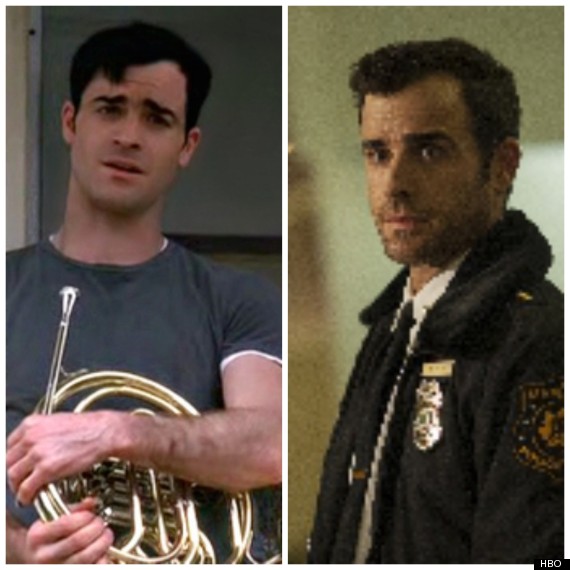 Prior to his recent starring role in HBO's "The Leftovers," Theroux seemed to be most well-known for his status as beau to megastar Jennifer Aniston. But he is actually an accomplished screenwriter, director and actor in his own right, and has already had experience performing on an acclaimed HBO drama. Theroux played Joe on "Six Feet Under," Brenda's boyfriend during an off-period with Nate. Whether or not you'd heard of him until recently, the actor feels secure in the choices he's made throughout his career: "Whenever I've done anything where I feel like, 'Oh, it would be smart to do that,' it's always been a mistake," he told GQ. "Whenever I do the 'Oh, it would be fun to do that,' it's always paid dividends."
Michael C. Hall
"Six Feet Under": David Fisher
Afterwards: Dexter, "Dexter"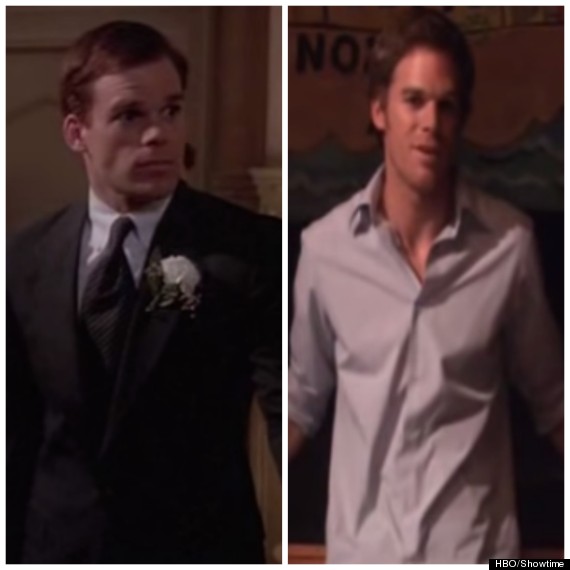 Michael C. Hall has spent the majority of his career on shows knee-deep in death. As David Fisher, Hall passed a fair share of his days embalming bodies in the basement while his older brother took care of emotional family members upstairs. In the heyday of "Six Feet Under," fans would never have imagined that Hall would move from the straight-laced people-pleaser David to moonlighting serial killer Dexter, nor that the latter role would become the most iconic of his career. "[It's] good to get out of the death business," Hall told Today earlier this year, while speaking about his role in the Broadway play "The Realistic Joneses," which closed this past July. "You know, when you make an open-ended commitment to a character for a long period of time, it's nice if there's a lot of complexity and opportunity for evolution. But, yeah, it's nice to do something that is perhaps a bit lighter."
Jeremy Sisto
"Six Feet Under": Billy Chenowith
Afterwards: George Altman, "Suburgatory," Peter, "The Returned"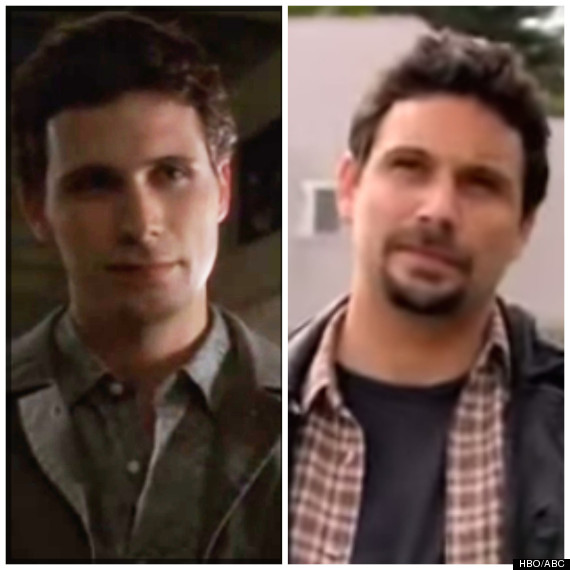 Before Jeremy Sisto was concerned father George Altman on "Suburgatory," he was stealing scenes as Billy Chenowith on "Six Feet Under." Billy's relationship with his sister Brenda, as well as his mental illness, were cornerstones of the series, and his sometimes love with Claire brought out some of his more well-intentioned moments. (Fans may also remember Sisto from the HBO series for his turn as Elton in teen classic "Clueless.") Though Suburgatory won't be returning for a fourth season, viewers can tune in to A&E to see Sisto star in upcoming series "The Returned."
Rainn Wilson
"Six Feet Under": Arthur Martin
Afterwards: Dwight Schrute, "The Office"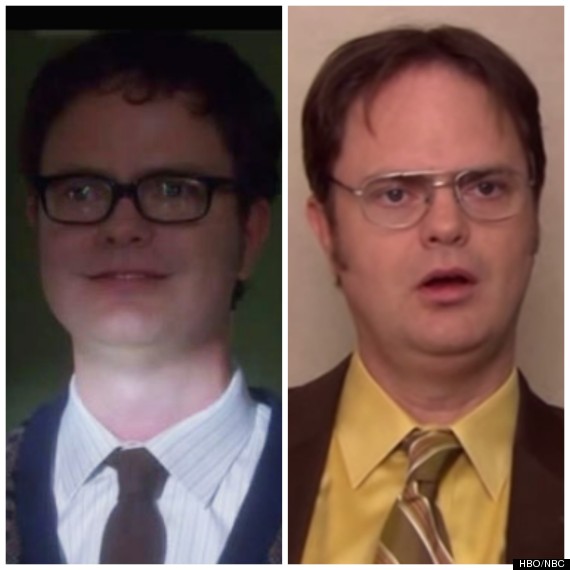 While most people don't associate Rainn Wilson at all with "Six Feet Under," it's not all that shocking that the actor who would eventually bring us Dwight Schrute would also play a very strange funeral home employee with a thing about his yogurt. If you stretch your imagination, you can almost imagine that Arthur drove cross-country to take on a new identity in Scranton, matured a little in the romance department, and developed an intense love for beets with a generations-spanning backstory. Almost, but not quite.
Frances Conroy
"Six Feet Under": Ruth Fisher
Afterwards: Moira O'Hara, "American Horror Story: Murder House," Shachath: The Angel of Death, "American Horror Story: Asylum," Myrtle Snow, "American Horror Story: Coven"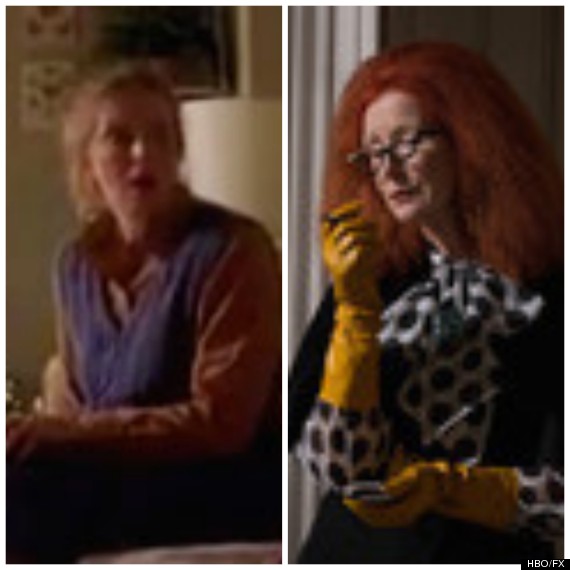 Though viewers recently know Frances Conroy for her turns as a ghost, angel of death, and witch on "American Horror Story," she first played Ruth, the Fisher family matriarch trying to come into her own in the wake of her husband's death. Conroy's character provided some of the most moving moments in the darkly comic series, her performance of which garnered her a Golden Globe as well as four Emmy nominations. Like Michael C. Hall, who played her son on the HBO series, Conroy has continued to gain attention in roles that have to do with death. During the show's first season, she spoke to the Hollywood Reporter about the transition: "Six Feet Under was so much about life," she said. "Sure, it had a lot to do with death, but that's the fun -- that now I became a dead person."
Chris Messina
"Six Feet Under": Ted Fairwell
Afterwards: Danny Castellano, "The Mindy Project"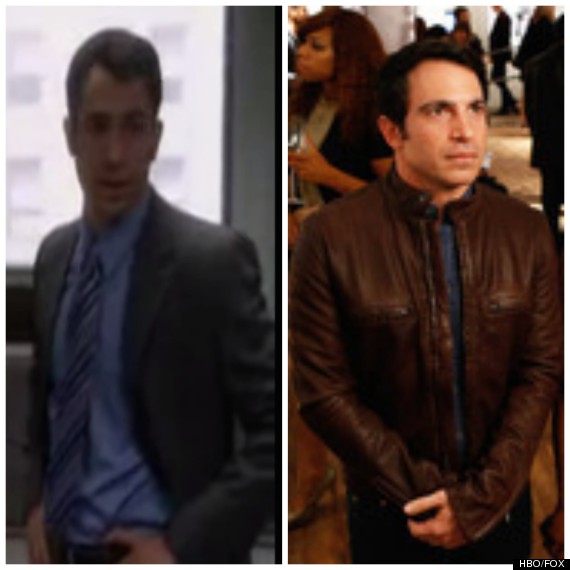 Back in the days before Chris Messina was resident sexy grump Danny Castellano on "The Mindy Project," he played Claire's sweet, Republican, decidedly non-artist boyfriend in the final season of "Six Feet Under." Claire leaves Ted behind when she moves to New York in the series finale, but they are depicted reuniting in the final minutes' iconic, gut-wrenching montage. Since his turn on "Six Feet Under," Messina has been busy popping up in basically every TV show and movie of the past few years. "I think as an actor, you're constantly putting yourself out there, and a lot of times failing -- and failing in front of a bunch of people -- and sometimes you have a good moment and something clicks," he told The Hollywood Reporter. "So it's constantly a roller-coaster ride, and I think even the greatest, biggest movie stars, as human beings, are constantly going, "Maybe I'm not all that, maybe I need to fix this or that."
BEFORE YOU GO
PHOTO GALLERY
Best TV Shows To Binge-Watch