Seven months ago state biologists found an abandoned, newborn Florida panther in critical condition in the Florida Panther National Wildlife Refuge near Naples. The tiny cub was cold and barely alive -- but don't worry, this story has a happy ending.
The baby panther, closely watched by veterinarians and biologists, has recovered and is now moved in to his permanent enclosure. Named Yuma, an American Indian word for "son of the chief," the young panther explored his new, refurbished home this week at the Ellie Schiller Homosassa Springs Wildlife Park in Florida.
The new enclosure comes complete with pool, climbing logs and bobcat neighbors to play with.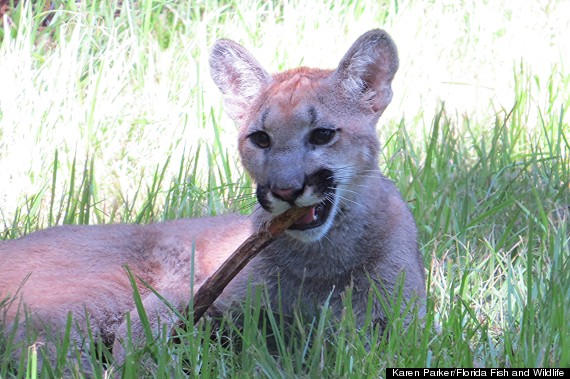 Yuma happily chews a stick in his new enclosure
Florida panthers are extremely endangered. Only 100 to 180 exist in south Florida, and they are the only known breeding population of an animal that once roamed throughout the southeastern United States. It was impossible to return Yuma to the wild because he was abandoned at such a young age and during his recovery became accustomed to humans, Karen Parker of the Florida Fish and Wildlife Conservation Commission told Reuters.
If you're lucky enough to live nearby, you can visit Yuma in his new home, which is celebrating Florida Panther month all of August.
Watch the video above and check out the photos below to soak up more of Yuma's adorableness and see the story of his recovery.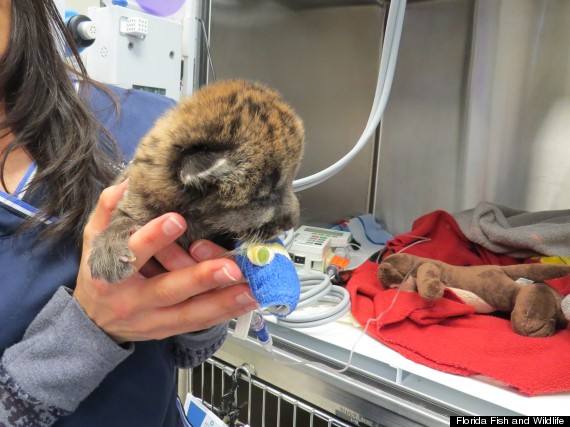 Yuma just after rescue, eyes still closed and with an IV in his little paw.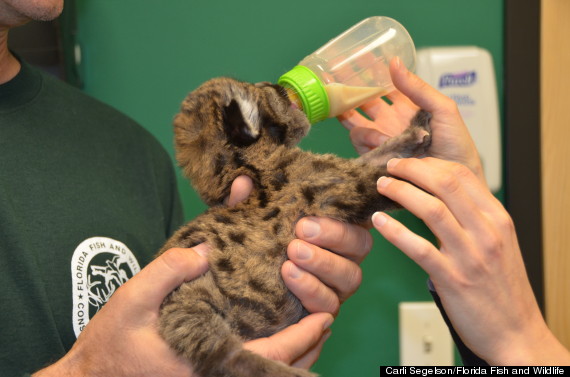 Yuma two weeks old, bottle feeding at the Animal Specialty Hospital of Florida.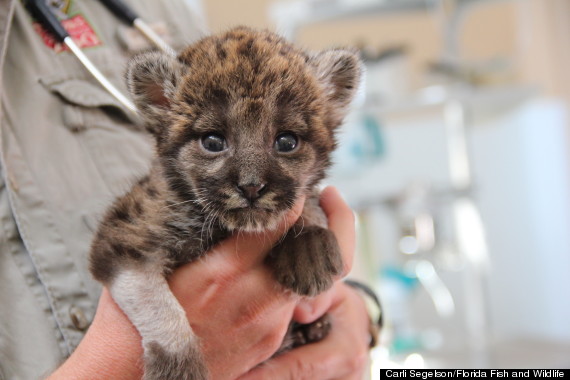 Yuma continues to grow at Tampa's Lowry Park Zoo. Just look at those eyes!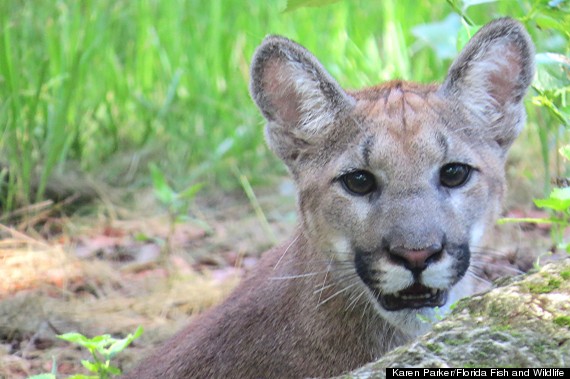 Yuma in his new enclosure, a happy and healthy young cub.
BEFORE YOU GO
PHOTO GALLERY
100 Most Threatened Species