Tara Reid showed some summer skin Thursday, Aug. 21, at a screening of "Sharknado 2: The Second One" in Los Angeles.
The 38-year-old took the red carpet by storm in a hot pink number with a plunging neckline and thigh-high slit. She accessorized with chunky black heels and chic white nails.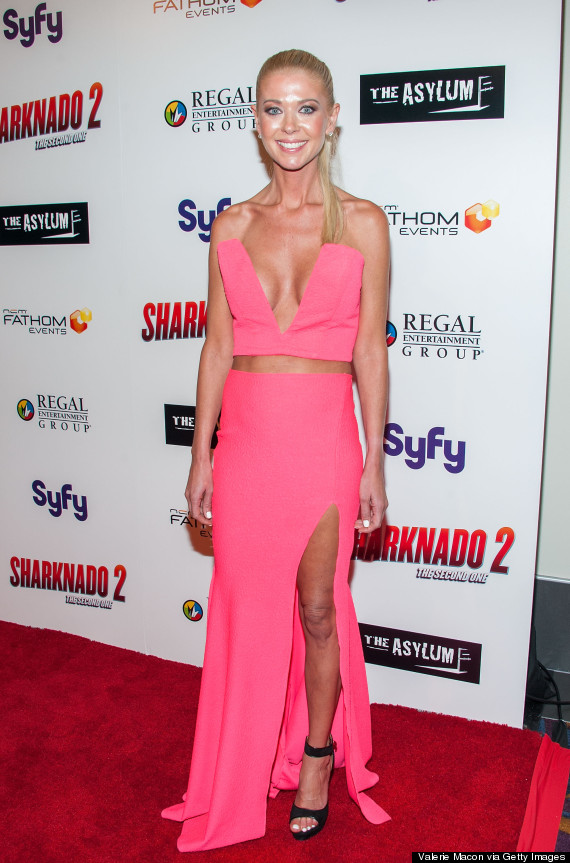 The actress, who rose to fame in her younger years with hits like "American Pie" and "Josie and the Pussycats," recently spoke to Time Magazine about her "Sharknado" comeback, and her struggle to overcome the party girl reputation that has followed her career.
"'Sharknado' was a fun, silly movie that we made -- we knew it was ridiculous," she said. "It's not like I did 'Titanic,' or I'm up for an Academy Award. In that way, it did nothing for my career. It certainly showed the popularity in the fans that I have. Throughout the years I've lost the credibility of how much I did have, with things that weren't always in my favor."
"Over the years, I've built a reputation that isn't what a movie star is supposed to be like -- the way the American media portrays it," she added. "They made a character of me that's not even true. There's a whole side of me that no one gets. No one knows that side about me, but nobody wants to know that side of me. Even if they do know about it, no one wants to write about it. So I'm lucky that I'm doing 'Sharknado' right now. Do I know I have the capacity of doing more? Of course. But will I get the chance? It's not up to me. It's someone that's gonna believe in me and say yes."
BEFORE YOU GO
PHOTO GALLERY
Celebrity Wardrobe Malfunctions, TMI Moments & Overshares