TOP STORIES
HAGEL: ISIS 'BEYOND ANYTHING WE'VE SEEN' "Defense Secretary Chuck Hagel says U.S. airstrikes have helped Iraqi and Kurdish forces regain their footing in Iraq, but he expects Islamic State militants will regroup and stage a new offensive. The Islamic State 'clearly poses a long-term threat,' Hagel said in a Pentagon briefing Thursday, saying the group poses a threat 'beyond anything we've seen.'" Here are ten horrific stats that encapsulate why ISIS is such a threat. The Chairman of the Joint Chiefs of Staff believes the only way to fully eradicate the military threat would be to address the situation in Syria. Yesterday, the UN raised the number of suspected dead from the Syrian conflict to 191,000. [AP]
MORE DETAILS EMERGE ABOUT FOLEY'S CAPTORS James Foley's parents have released the email they received from his captors, and new details have emerged about "Jihadi John," Foley's executioner. Meanwhile, Israeli Prime Minister Benjamin Netanyahu drew criticism for tweeting an image of Foley's beheading in order to draw comparisons between ISIS and Hamas. But President Obama received more flack for playing a round of golf immediately after condemning Foley's killers.
NATIONAL GUARD WITHDRAWS FROM FERGUSON "Missouri's governor ordered National Guard troops to withdraw from the riot-weary town of Ferguson on Thursday as tensions eased after nearly two weeks of racially charged protests over the fatal police shooting of an unarmed black teenager. Demonstrators were orderly for a second straight evening on Thursday, the calmest night in the St. Louis suburb since 18-year-old Michael Brown was gunned down by a white police officer on Aug. 9 under disputed circumstances." As the media begins to take the spotlight off the embattled area, here's how you can help make sure coverage of Ferguson continues to be "a part of the national conversation." And don't miss what these 7th and 8th grade students from St. Louis had to say about the tragedy in their backyards. [Story, Image via Reuters]
ISRAEL GAINING ADVANTAGE IN WAR WITH HAMAS "Barrages of rockets from Gaza sailed into Israel nearly nonstop on Thursday, but they did little damage, and a Hamas threat against Ben-Gurion International Airport failed to materialize. Israel, meanwhile, killed three top commanders of Hamas's armed wing in predawn airstrikes, and by afternoon had called up 10,000 reservists, perhaps in preparation for a further escalation but in any case a show of strength. Israel's advantage has never looked more lopsided." [NYT]
EBOLA IN IRELAND? The sudden death of a man who just returned from Africa has Irish officials worried he could have contracted the deadly virus. In California, a suspected patient's blood tests came back negative. And here's what happens if you survive Ebola. [Image via The Telegraph]
RUSSIA'S MILITARY BUILD-UP CONTINUES "The rebel war effort may be flagging, but the Russian border in the region still controlled by the separatists remains a hive of military activity. Almost nightly, convoys of tanks and other military vehicles can be seen on local roads, lumbering west toward Ukraine after dark, turning off dirt roads within miles of the border, apparently following routes previously favored by smugglers sneaking cheap gasoline into Ukraine. Ukraine and the West have expressed concern about the military buildup on Russia's border, and have accused Moscow of supplying a steady stream of armor, weapons and fighters to the rebel forces." Trucks from Russia allegedly carrying humanitarian have begun crossing into Ukraine, violating an agreement between Ukraine and Russia. [NYT]
MH17 VICTIMS RETURN TO MALAYSIA "The bodies and ashes of 20 Malaysians killed when Malaysia Airlines Flight 17 was shot down over Ukraine in July arrived home on Friday, the first day of national mourning in the country's history. It was the first repatriation of victims from the flight to the country, which is still coming to terms with the disappearance of Flight 370 and its 239 passengers and crew earlier this year." [USA Today]
WHAT'S BREWING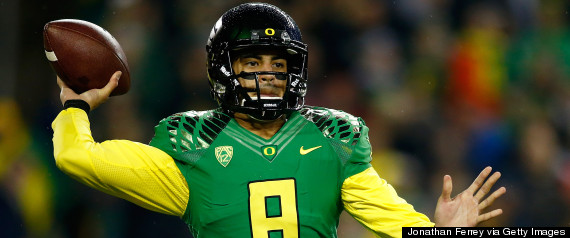 MEET THE FIVE HEISMAN CONTENDERS Whose names don't start with Jameis and end with Winston. [HuffPost]
YES, THE EMMY'S ARE ON A MONDAY, NOT SUNDAY Here's an explanation for the calendar glitch. [Vulture]
DAVID YATES SIGNED ON FOR THE HARRY POTTER MOVIE "Yates … has agreed to return for the first installment of the Harry Potter spinoff trilogy 'Fantastic Beasts and Where to Find Them.' According to sources, the studio had always wanted to approach a person who was familiar with the 'Harry Potter' landscape and Yates, director of the last four films in the franchise, was a no brainer for WB." [Variety]
IT'S A TEARJERKER AT THE BOX OFFICE Chloe Moretz's "If I Stay," which focuses on a protagonist who must choose whether or not to come out of her coma after her entire family dies, should dominate the box office this weekend. Beware crying teens on the streets. [Variety]
THIS IS WHAT DEPRESSION FEELS LIKE "For people with depression, it can be a truly difficult task to explain their condition. Because it is a disease that is more commonly associated with mental symptoms -- not outward, physical ones --those on the outside are often curious about what depression feels like." [HuffPost]
CONSUMER REPORTS: AVOID TUNA IF PREGNANT Forget about the canned stuff if you're expecting: Consumer Reports believes there is too much of a mercury risk. [HuffPost]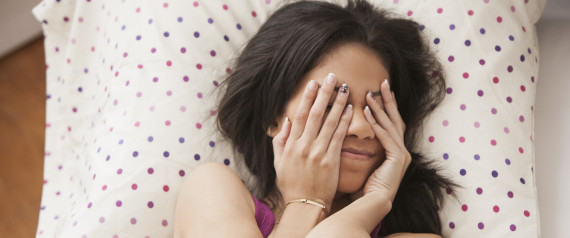 PROOF YOUR MOM SHOULD LET YOU SLEEP IN "Teens who skimp on sleep could be setting themselves up for obesity just a few years later, a new study suggests. Researchers from Columbia University and the University of North Carolina found an association between getting fewer than six hours of shut-eye a night at age 16 and having a 20 percent higher risk of obesity by age 21, compared with 16-year-olds who slept more than eight hours a night." [HuffPost]
ON THE BLOG
MARK CUBAN: HOW TO SUCCEED IN BUSINESS "There are no shortcuts in business. In order to be successful there are some things that you must know … If you don't understand what it takes to make the people and companies you work with better, you don't understand how to be successful … People hate dealing with people who are jerks. It's always easier to be nice than to be a jerk. Don't be a jerk." [HuffPost]
WE THOUGHT YOU SHOULD KNOW
~ We're a bit embarrassed about our score on the narcissism quiz. Actually, no we aren't. We're awesome.
~ Here's how to make maple bacon ice cream cookie sandwiches -- you're welcome.
~ You can now charge your smartphone on your wrist, because carrying around a portable charger is so 2013.
~ Everybody loves Spotify -- see what tracks people are jamming to across the globe.
~ Dust off those parkas: this winter's going to be very cold.
~ 50 Cent challenged Floyd Mayweather Jr. to read a page out of "Harry Potter" to prove he can read, because it's always good to keep ticking off the best boxer in the world.
~ Free famous fonts? Yes, please.
~ And this doggie day care has a bone-shaped pool full of puppies.
Got something to add? Send tips/quips/quotes/stories/photos/events/scoops to Lauren Weber (lauren.weber@huffingtonpost.com). Follow us on Twitter (@LaurenWeberHP). Does somebody keep forwarding you this newsletter? Get your own copy. It's free! Sign up here.