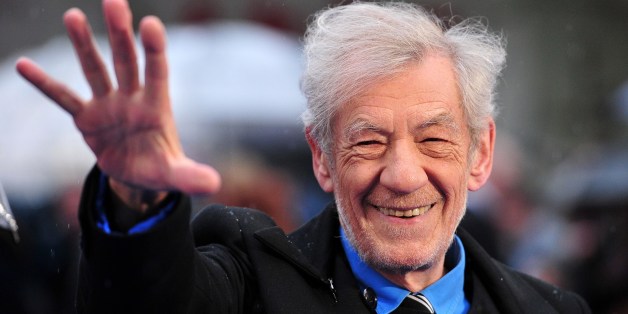 Another day, another celebrity #IceBucketChallenge.
Ian McKellen rounded up quite the posse to participate in the ALS Ice Bucket Challenge, the viral campaign created to raise awareness and funds for the ALS (Amyotrophic lateral sclerosis, or Lou Gehrig's disease) Association. If you're going to douse yourself with freezing cold water, you might as well have some good company:
Looks like McKellen went the complete opposite route of his best friend Patrick Stewart, who totally holds the unofficial record for the classiest ice bucket challenge yet:
If you'd like to donate and help spread awareness about ALS, head over to their website.
BEFORE YOU GO
PHOTO GALLERY
Celebrity News & Photos