Nothing quite compares to the power of a photograph to communicate the goings on in the world. Ranging from the serious to the silly, these photos offer peeks into what happened around the globe this week.
1. On Aug. 21, 2014, Pakistan Awami Tehreek supporters protest against the government in Islamabad, Pakistan.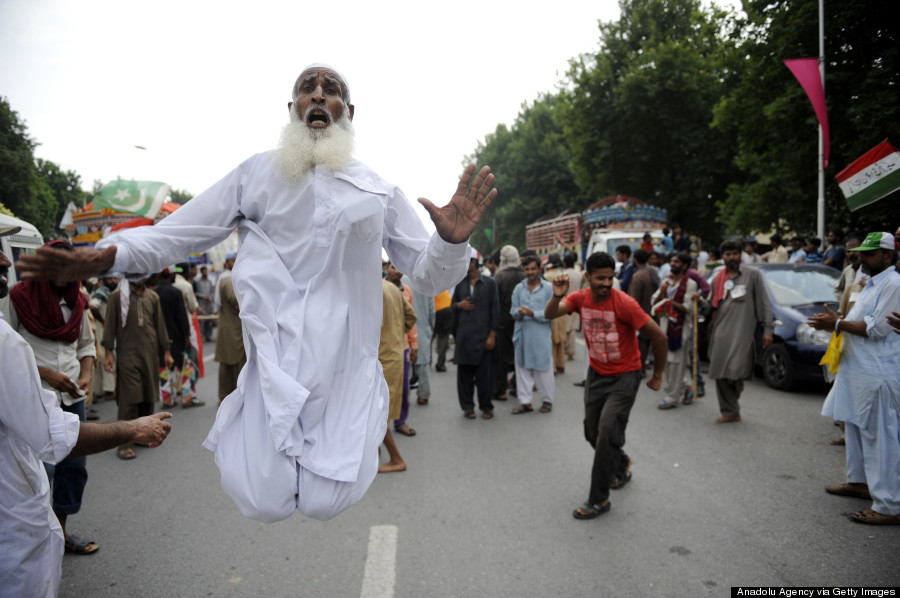 (Metin Aktas/Anadolu Agency/Getty Images)
2. A resident looks out from behind the gates of the West Point slum in Monrovia, Liberia on the second day of the government's Ebola quarantine of the neighborhood, Aug. 21, 2014.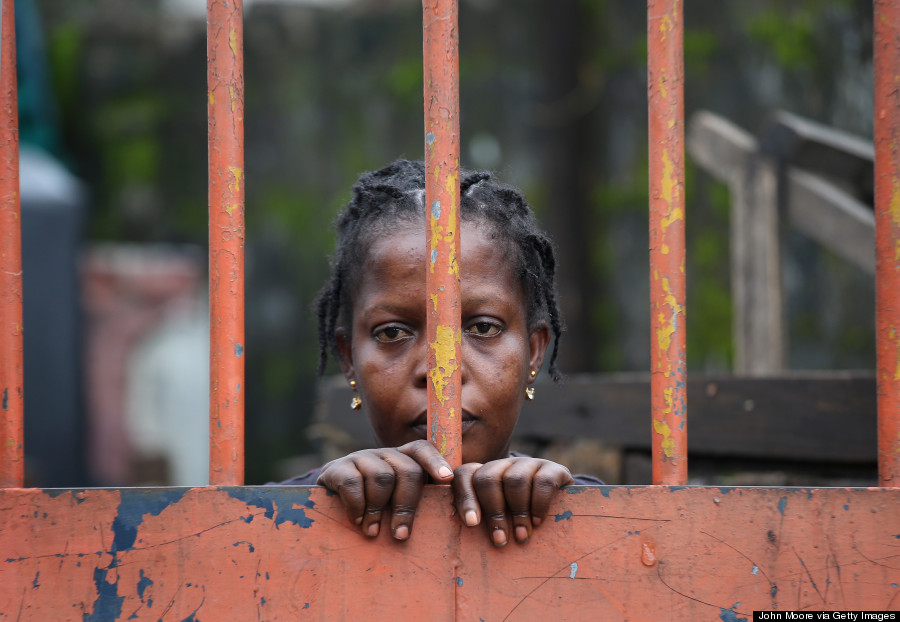 (John Moore/Getty Images)
3. A worker repaints the top of a Stalin-era skyscraper in Moscow, Russia on Aug. 20, 2014, after the giant star was painted in yellow and blue, the Ukrainian national colors, by unknown people.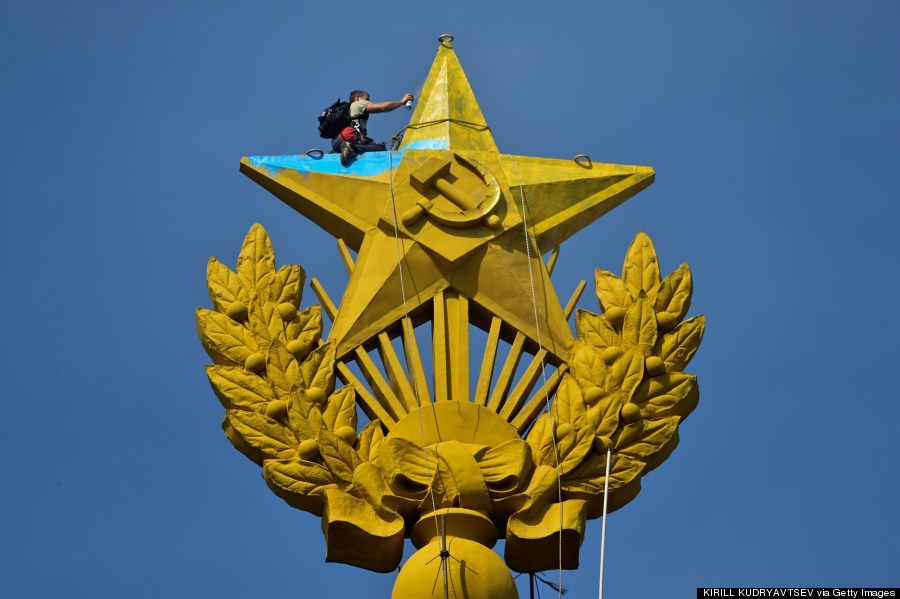 (KIRILL KUDRYAVTSEV/AFP/Getty Images)
4. A group of people participate in the ALS Ice Bucket Challenge in Beijing, China on Aug. 21, 2014.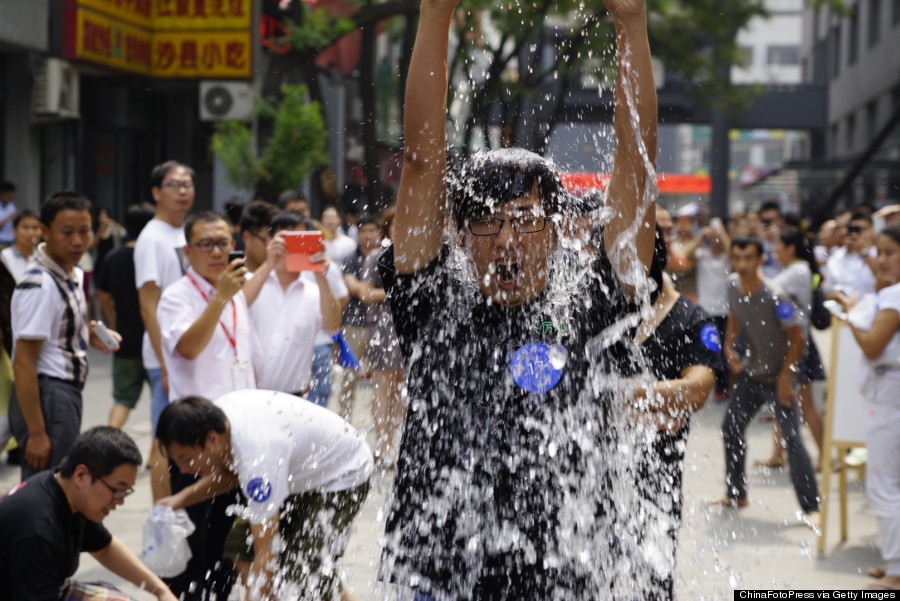 (ChinaFotoPress/Getty Images)
5. A man rows a bamboo raft during a flood on Aug. 20, 2014 in the Zhejiang province of China.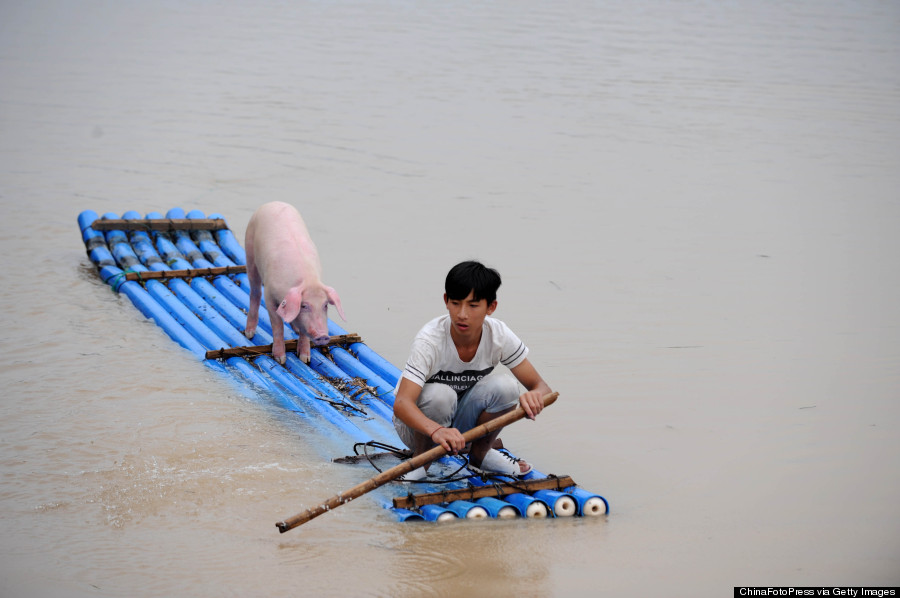 (ChinaFotoPress/Getty Images)
6. Participants struggle to reach the prizes at the top of greased poles during a climbing competition, held as a part of independence day celebrations in Jakarta, Indonesia on Aug. 17, 2014. (AP Photo/Dita Alangkara)
7. An Iraqi Shiite fighter fires his weapon during clashes with militants from the Islamic State group in Jurf al-Sakhar, south of Baghdad, Iraq on Aug. 18, 2014. (AP Photo/Hadi Mizban)
8. Protesters march in the street as lightning flashes in the distance in Ferguson, Mo., on Aug. 20, 2014. (AP Photo/Jeff Roberson)
9. Zoo owner Manny Tangco kisses a Japanese Koi carp inside an aquarium as children look on in Manila, Philippines on Aug. 22, 2014.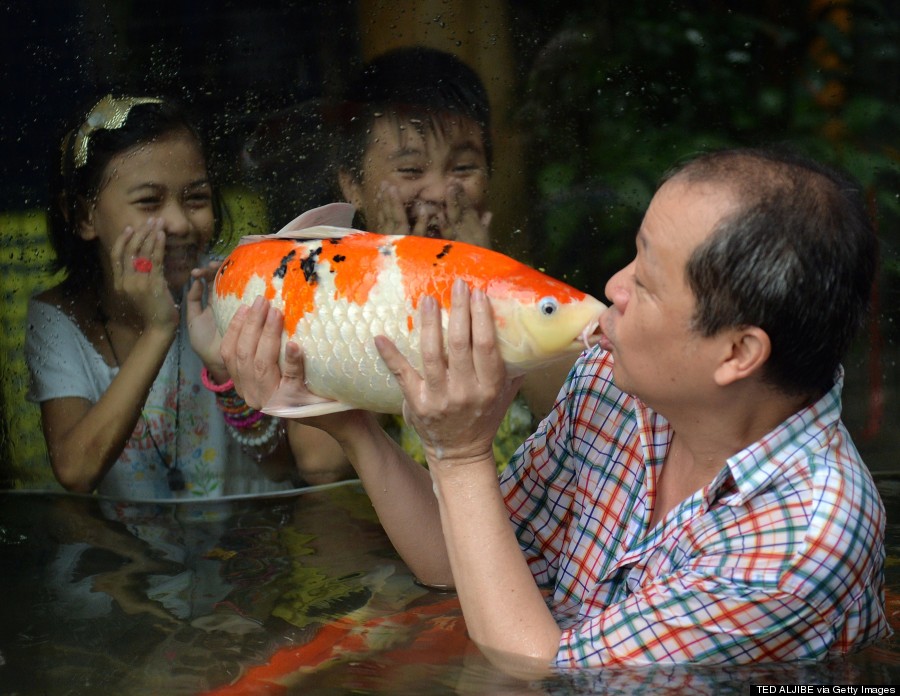 (TED ALJIBE/AFP/Getty Images)
10. Indian youth make a human pyramid to reach and break the €œDahi Handi, an earthen pot filled with yogurt, as they celebrate the Hindu Janamashtami Festival in Mumbai, India on Aug. 18, 2014. (AP Photo/Rafiq Maqbool)