Tibetan Buddhist deity Sarvavid Vairocana, also referred to as the All-knowing Buddha, embodies a visualization practice that is said to lead meditators to enlightenment. Typically taught as an oral tradition by experienced teachers, the visualization practice comes alive this October in an exhibition of sacred Buddhist art at the Rubin Museum in New York City.
"The All-Knowing Buddha: A Secret Guide" is a collection of 54 paintings and accompanying sculptures that illustrate a step-by-step guide to the ritual process of visualization. The exhibition brings together Tibetan, Mongolian and Chinese works collected by a European missionary in Inner Mongolia during the turn of the 20th century.
The exhibition will be on view October 3, 2014–April 13, 2015 at the Rubin Museum of Art in New York City.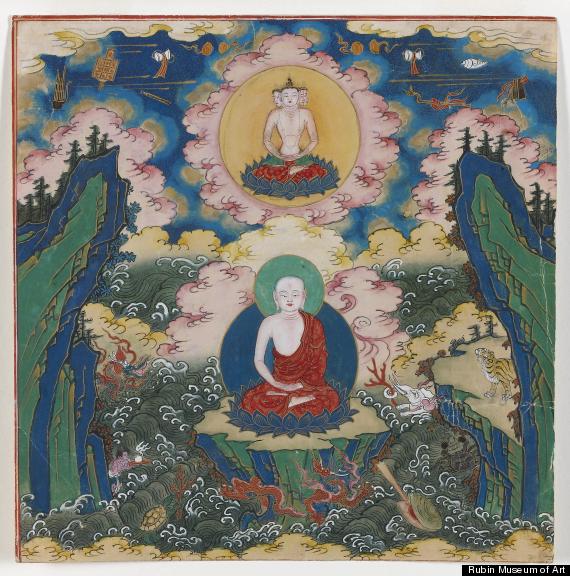 Read an introduction to the show written by the exhibition curators, Karl Debreczeny and Elena Pakhoutova:
The story of the exhibition begins with a remarkable set of fifty-four paintings given to a Belgian missionary, Father Rafael Verbois, stationed in Inner Mongolia around 1900. In 1910, he went to the mission post of Wangzimiao, north of the Great Wall of China. He befriended a monk in a monastery there which no longer exists. The paintings were pinned to the walls of the monk's cell, and when the monk departed to Lhasa for further study he gave them to Father Verbois.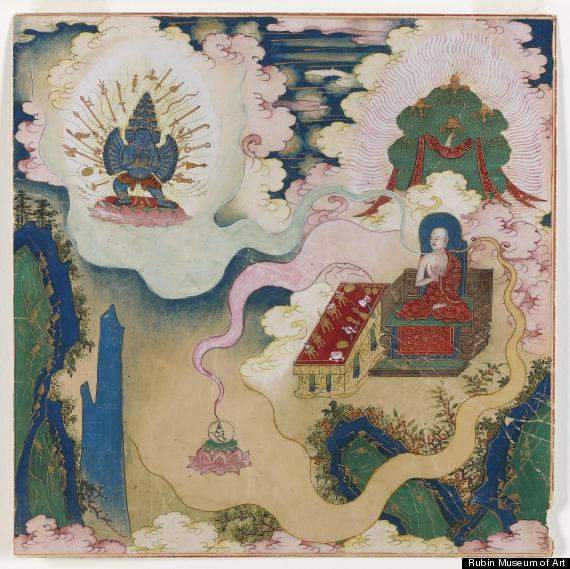 In 1977 Verbois gave the set to the ethnographic Museum in Antwerp, and it immediately became a source of fascination to a wide range of scholars. The All Knowing Buddha: A Secret Guide is thus the result of years of collaborative research and effort on the part of many scholars and experts from across the globe.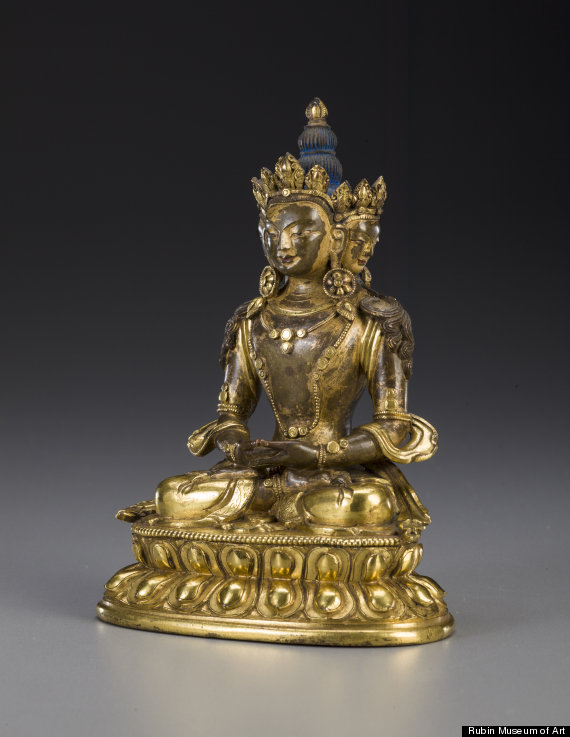 Little was known about this exceptional set of fifty-four paintings when they were first received by the museum in Antwerp, including the order of the paintings, their subject matter, when they were painted or by whom. It was gradually revealed that these paintings illustrate a meditational practice focused on visualizing the All-Knowing Buddha Sarvavid Vairochana.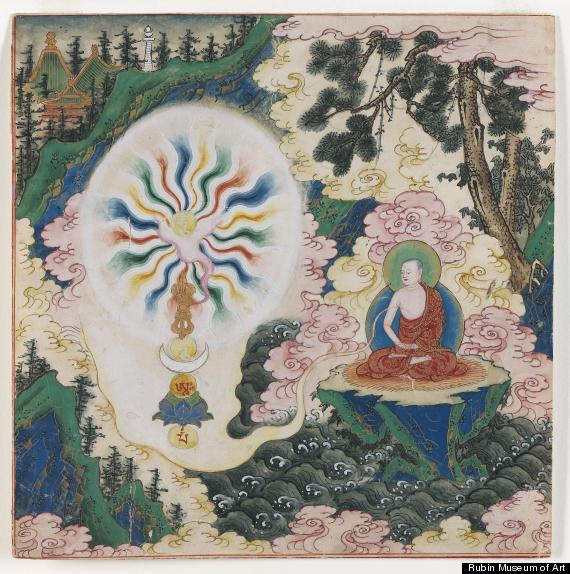 Transformative meditations such as visualization are central to Tibetan Buddhist esoteric practices, but are hardly ever depicted in such a literal, pictorial fashion. This richly detailed step-by-step visual guide illustrates Tibetan Buddhist meditation and ritual which are normally restricted to oral instruction by a teacher to his initiated disciple. The clear visual and didactic nature of these cleverly composed illustrations provides a glimpse into the creative meditative process that otherwise occurs only in one's imagination.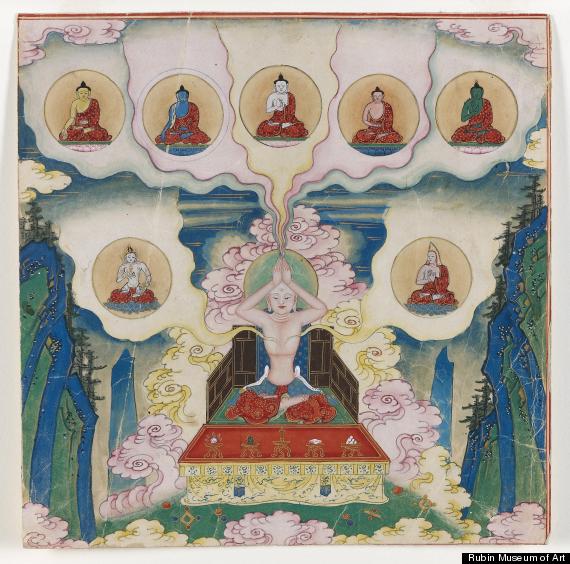 This beautiful set also reflects specific cultural conventions of their creators. Their Tibetan Buddhist content is expressed in a vivid Chinese aesthetic, a unique product of cultural translation by their Mongolian patrons. They exemplify the rich cross-cultural exchange that characterized this region of the Qing Empire (1644-1911).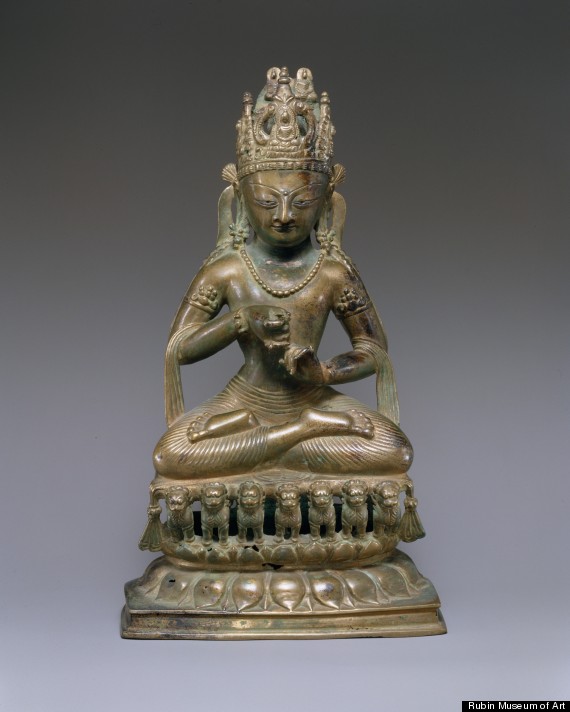 The Rubin Museum of Art presents significant new scholarship by curators Karl Debreczeny and Elena Pakhoutova who, through their research, reordered the album's sequence, reconstructed its artistic sources and historical context. Each painting's complex ritual narrative and the rich cultural context which produced them are revealed in the larger framework of religious and artistic exchange.
BEFORE YOU GO
PHOTO GALLERY
Buddhas Around the World