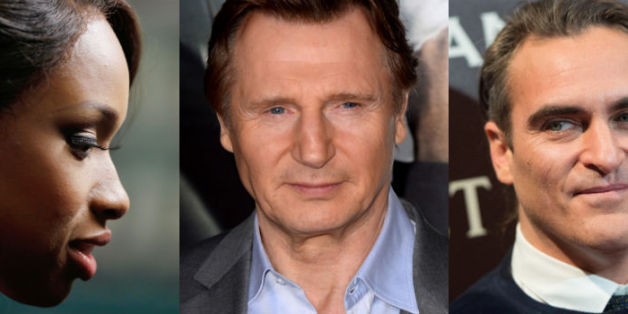 "All the world is full of suffering. It is also full of overcoming." -- Helen Keller
What makes some people more resilient than others? According to the American Psychological Association resilience is simply adapting well to adversity, tragedy or trauma -- something that any of us can work toward.
Those who recognize that the struggle is a stepping stone to what lies ahead and who are able to relinquish control have a stronger ability to bounce back from the bad, according to HuffPost blogger and pediatrician Smita Malhotra, M.D. And research shows that those who cope with mindfulness mediation techniques prove better able to adapt and overcome troubling times.
But honoring a painful past comes in many forms. In the wake of incredible loss, these eight successful, famous people found a way to turn personal tragedy into hope.
Jennifer Hudson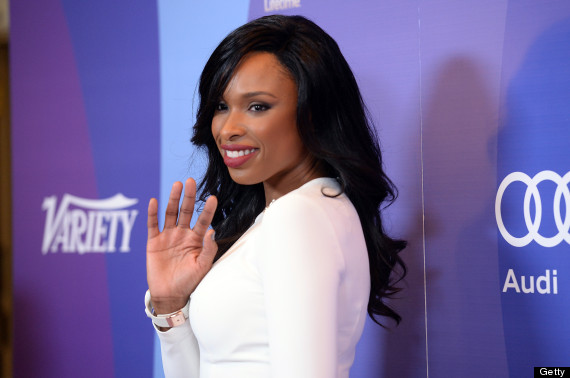 Almost six years ago, singer Jennifer Hudson lost her mother, her brother and her nephew in a span of three days after William Balfour, her elder sister's estranged husband, brutally shot and killed them in what prosecutors deemed a fit of rage. Despite her unfathomable pain, Hudson not only learned how to forgive Balfour, but also created the Julian D. King Gift Foundation in honor of her nephew's memory. The foundation aims to "provide stability, support and positive experiences for children of all backgrounds to help enable them to grow to be productive, confident and happy adults." On July 31, 2013, Hudson was honored at the Do Something Awards for her incredible work.
Liam Neeson A major step in working through the pain of losing a loved one is allowing yourself to be vulnerable and open about that suffering. Earlier this year, the award-winning Irish actor joined Anderson Cooper in a "60 Minutes" interview to discuss his late wife Natasha Richardson's death caused by a skiing accident in Montreal in 2009. It's been five years and he continues to struggle each and every day, but he is honest with himself about how he feels and continues to work to find acceptance in heartbreak.
"It hits you," he told Cooper in the 60 Minutes interview. "It's like a wave. You just get this profound feeling of instability...the Earth isn't stable anymore and then it passes and it becomes more infrequent, but I still get it sometimes."
After she was declared brain dead, Neeson kept his wife on life support long enough for other family members to say their goodbyes. He also allowed for the donation of three of her organs -- her heart, her kidneys and her liver -- so she is still helping others live their best lives.
Oprah Winfrey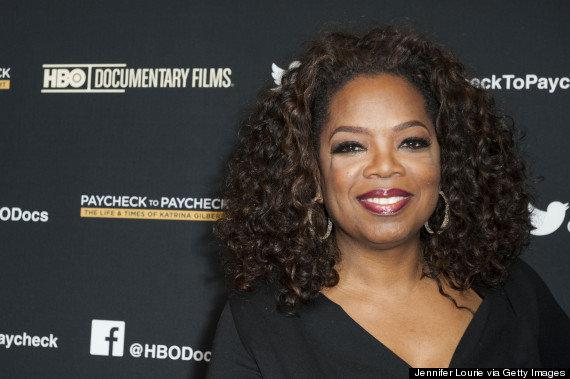 She may be one of the most successful women in the world today, but Oprah worked through incredibly tough demons to arrive here at her current post. She suffered sexual abuse from several family members starting at age 10, which ultimately led to her sexual promiscuity as a teenager. At 14 she became pregnant, but lost her baby boy soon after giving birth. She harbored this painful secret for years until a relative shared her story with the press in 1990.
"I soon realized that having the secret out was liberating," she wrote, according to the New York Post. "What I learned for sure was that holding the shame was the greatest burden of all."
Despite the trauma, Oprah was an honors student in high school, earned a full scholarship for college, and is now a woman that millions look up to and admire.
Joaquin Phoenix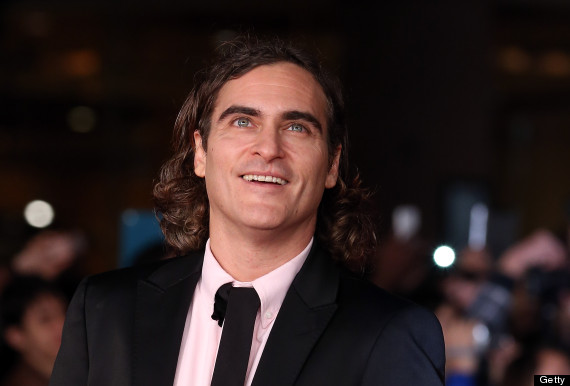 The American actor, widely recognized for his portrayal of musician Johnny Cash in Walk the Line (2005), lost his brother River to a drug overdose when he was only 19 years old. He made the 911 phone call in an attempt to save his brother, which was ultimately unsuccessful. After facing negative media following the incident and taking time away from acting because of it, Phoenix even suffered from substance abuse problems of his own (he attended rehab for alcoholism in 2005). Yet 20 years later, he has maintained his successful acting career and served as a dedicated social activist for PETA (he's vegan, too), Amnesty International, the Art of Elysium, HEART and the Peace Alliance.
Charlize Theron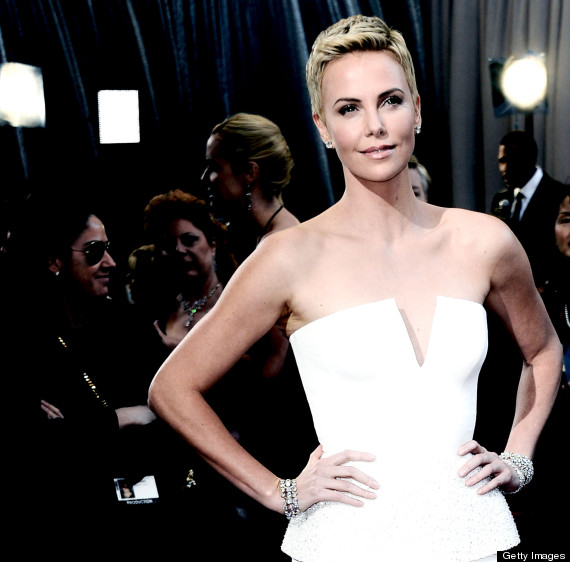 When the South African actress was only 15 years old, she witnessed her mother shoot and kill her alcoholic and aggressive father out of self-defense. But instead of letting the trauma define her future, she looked to her mother's protective example of strength and worked to build an amazing sense of confidence of her own. She continued to pursue her acting career, and she ultimately became the first South African actress to win an Academy Award.
In an ABC News interview with Diane Sawyer, Theron said she views that experience as a tattoo on her heart. "It's a part of me, but it doesn't rule my life," she said.
Bill Cosby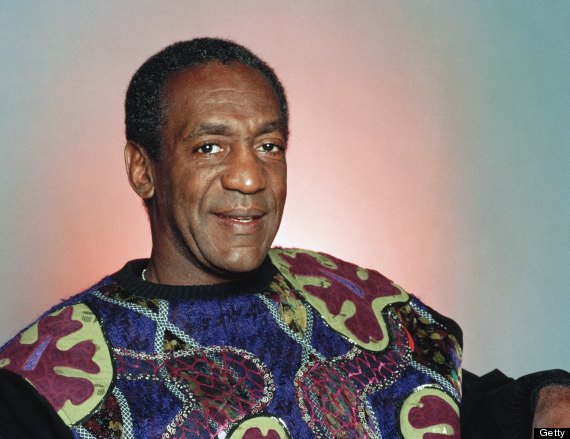 In 1997 this legendary comedian faced the tragic murder of his son, Ennis, who was only 27 years old. He was killed during an attempted robbery while changing a flat tire in Los Angeles. He was a Columbia University graduate and aspiring teacher.
Cosby turned to his wife for support during that painful time. "Immediately after opening the front door and going into the house, the children were there, the daughters, and it was quiet," he told NPR. "And I went to her, and she was warm, she was loving. And she mothered, she wifed. She human-ed — and helped me an awful lot."
After losing Ennis, Cosby worked on "Little Bill," the preschool-age show for Nickelodeon, and debuted Fat Albert in theaters in 2004. He also released is first Comedy Central stand-up special in 30 years titled "Far From Finished" in 2013.
Nicole Kidman Any woman who wishes to become a mother and yet struggles with fertility understands just how difficult it can be to discuss the subject with others, let alone the public. However, Nicole Kidman has communicated surprisingly openly in recent years about her pain, willing to share it with the rest of the world. She also never gave up -- she adopted two children, successfully gave birth to her daughter Sunday, and had her youngest daughter Faith via surrogate.
"I've had an ectopic pregnancy, miscarriages and I've had fertility treatments," Kidman told Who Magazine. "I've done all the stuff you can possibly do to try to get pregnant. So the way it just happened with Sunday was like, 'What?' The percentages were so low. It is the miracle in my life.'"
Larry Bird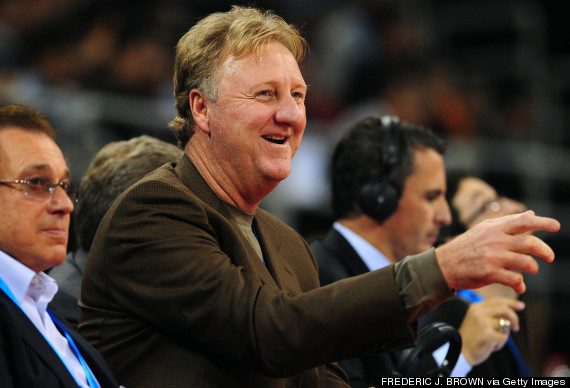 The famed forward for the Boston Celtics in the 1980s, Bird is an American basketball hero to many. And it was his passion for the sport that guided him through some of the darkest times in his life. When he was 18 years old, his father committed suicide only a year after his parents divorced, and he channeled his pain and anger into his incessant practicing. It motivated him to attend college and focus just as much on his education as basketball -- in fact, he decided to finish his degree rather than taking the Celtics up on their initial draft offer.
Need help? In the U.S., call 1-800-273-8255 for the National Suicide Prevention Lifeline.
BEFORE YOU GO
PHOTO GALLERY
Arianna's Most Fearless Quotes