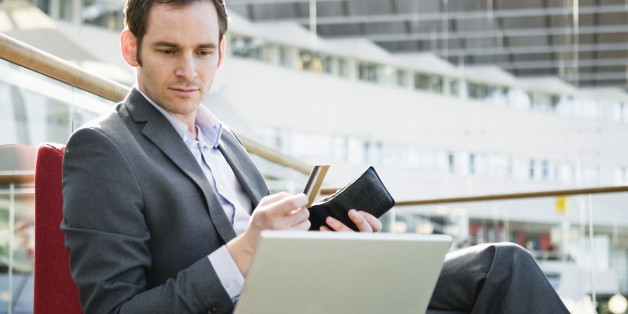 It's almost the most wonderful time of the year -- and therefore the most horrendous travel weekend of all time.
To ensure a leg up on the travel competition this Thanksgiving, it's best to book your ticket NOW -- or more specifically, this Tuesday around 3 p.m.
Travel website Hipmunk crunched the numbers from historical travel data to find that travelers will save an average of about $140 if they book Thanksgiving flights before Labor Day. The average round-trip Thanksgiving flight will cost $424 this week -- and from there, prices will rise an average of five percent during the last week of September, 17 percent during the last week of October and 32 percent the week of Thanksgiving.
So get your tickets now, while they're hot.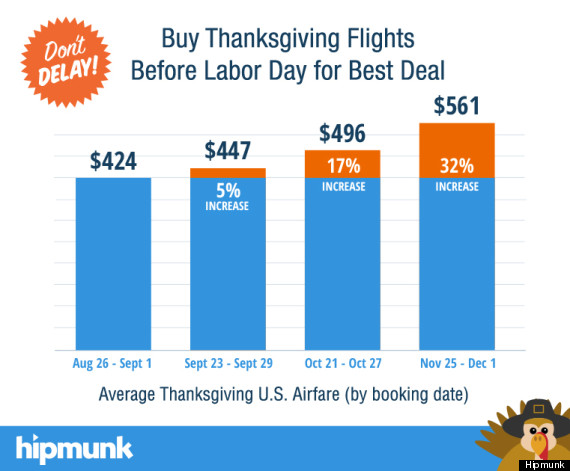 While Hipmunk found that this week will be best to book your flight, airfare expert Rick Seaney has an even more specific timeframe in mind. Tuesday afternoon around 3 p.m. is when flights are at their absolute cheapest, according to his years of research. That's when most airlines launch their sales and start competing with each other to offer the lowest prices.
As far as which day to fly, it's historically cheaper to fly on Thanksgiving Day itself than on the day before (no surprise there). Avoid returning on Saturday or Sunday if you can -- according to Hipmunk, that's when 88 percent of travelers make their return trips.
So whether you're headed home or somewhere far away to escape your crazy aunt, the bottom line remains the same: buy your Thanksgiving flight before Labor Day gets underway this weekend.
...and get pumped, because Christmas travel is just around the corner, with all its costs and chaos. 'Tis the season!

BEFORE YOU GO
PHOTO GALLERY
Pre-Travel Prep: 5 Healthy Ways to Kick off a Long Flight