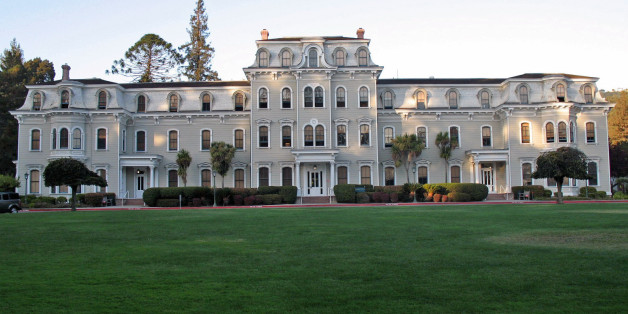 For the first time in its 162 years as a school of higher education, one all-women's college will consider an application from any individual who self-identifies as a woman.
Mills College in California recently changed its admissions policy to allow anyone who self-identifies as a woman to apply to the school. This definition reportedly includes individuals whose gender identity falls outside of the male/female binary and those not assigned female at birth but who identify as women. Those assigned female at birth but who transition to male while enrolled will also not reportedly be asked to leave the university.
"Mills has the most open policy with regards to trans students," Skylar Crownover, the university's next student body president, told SFGate. "It's been the unwritten policy of Mills for a while now, but to see it finally put down in words and to see it official is a great step."
According to Brian O'Rourke, vice president of enrollment and admissions at Mills, three to five students out of every 1,000 enrolled identify either as transgender or something other than the gender they were assigned at birth.
Admission of individuals not assigned female at birth to all-female universities has been an issue for some time, most notably surrounding the high-profile case of Calliope Wong and Smith College. Wong was rejected from Smith College because her government financial aid forms identified her as male, and she ultimately did not receive admission to the university. While Smith has said they will continue to address the issue, the university's policy currently states: "Smith expects that, to be eligible for review, a student's application and supporting documentation (transcripts, recommendations, etc.) will reflect her status as a woman."
Mills College's graduate program is reportedly not affected, however, since it is open to both men and women.
CORRECTION: An earlier version of this story stated that Mills was the first college in the United States to consider transgender students. Agnes Scott College began admitting transgender students in 2010.
BEFORE YOU GO
PHOTO GALLERY
15 Things To Know About Being Transgender By Nicholas M. Teich