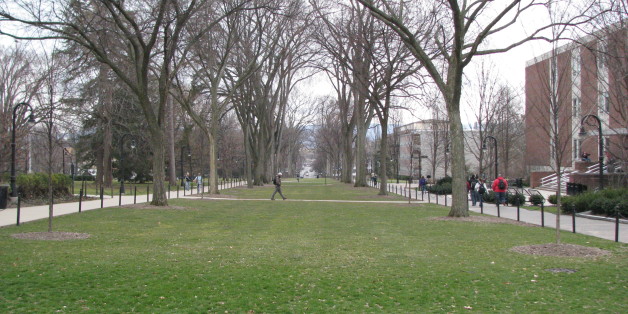 By David DeKok
HARRISBURG, Pa., Aug 24 (Reuters) - Authorities in Pennsylvania said Sunday they were trying to determine whether a freshman at Penn State University fell or jumped to his death from a crane on a construction site on the State College campus.
Jack Crean, 18, of Boalsburg, Pennsylvania, landed on pavement after the late Saturday or early Sunday fall from the 85 foot (26 meter) crane, Center County Deputy Coroner Judy Pleskonko said.
Crean was found dead around 11 a.m. local time Sunday by Penn State University Police.
"It's a sorrowful start to the academic year and our hearts go out to Jack's family and friends," University spokeswoman Lisa Powers said.
An autopsy was being performed Sunday to determine the cause of death. Results were not expected for 4-6 weeks, Pleskonko said.
Crean was due to begin his first classes Monday along with thousands of other incoming first-year students. Penn State's main campus has about 45,000 students, of whom about 35,000 are undergraduates.
Crean had just moved into a dormitory on the campus, Pleskonko said. His death does not appear suspicious and an investigation has been launched, she said. (Editing by Victoria Cavaliere; Editing by Paul Tait)