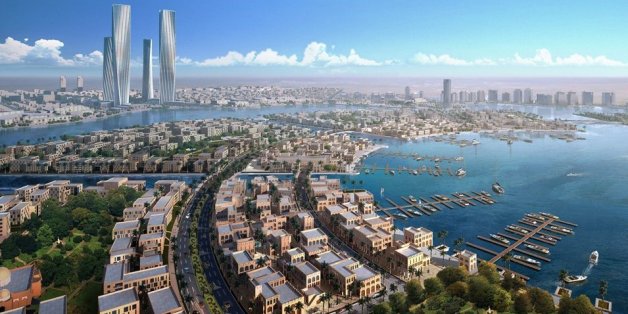 Qatar is going HUGE for the 2022 FIFA World Cup.
In preparation to host soccer's most major event, the Qatari government has shelled out an estimated $45 billion to build a 14-square-mile city called Lusail. The location looks pretty much big enough -- and futuristic enough -- to be its own planet.
When construction concludes, Lusail will have a shopping district, zoo, schools, hospital and housing for over 250,000 residents, CNN reports. The city's "upscale mall" will feature a canal and waterfalls, and residents will get around via rail network, water taxis and underground tunnels. The futuristic, interactive city map shows a "golf district" with two world-class courses, an "entertainment city" with a theme park and the "Qetaifan Islands," four artificial islands that will boast houses, hotels and marinas for yachts.
Oh, and Lusail's brand-new soccer stadium will be able to accommodate 86,000 fans for the final match.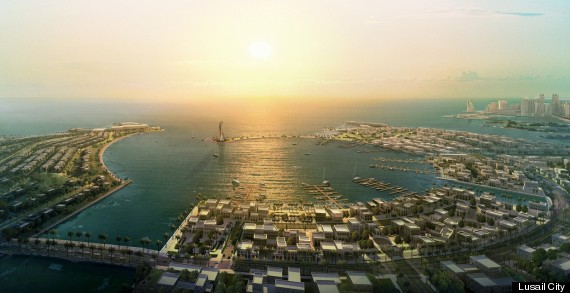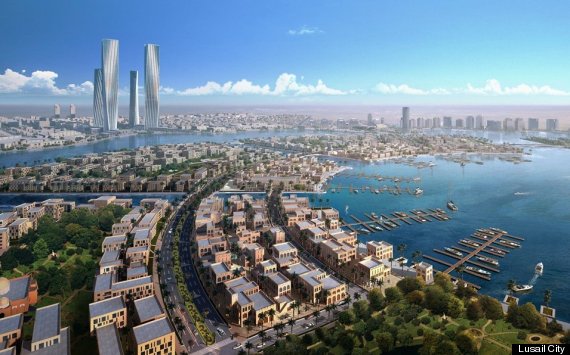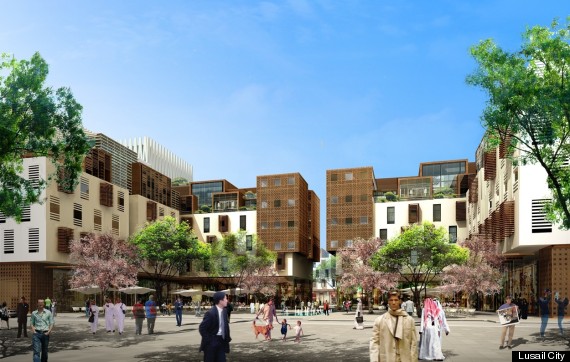 Lusail is currently under construction in Qatar's "waterfront desert" along the Persian Gulf. Government officials say they hope the city will help Qatar become "an even more prosperous modern country."
Everything in Lusail is modern indeed, if not frighteningly so: there will be surveillance cameras on every street, and we're not sure what this means exactly, but the high-tech city will "adapt to changing traffic and weather conditions."
The project has not progressed without a heavy dose of controversy, but as far as Lusail's founders are concerned, all seems to be moving full speed ahead -- the shopping mall is set to open in 2017.
We'll be booking our flights -- or our yachts, in this case -- ASAP.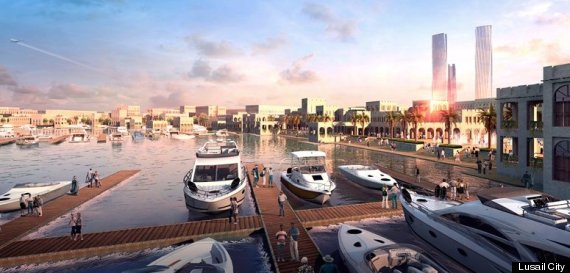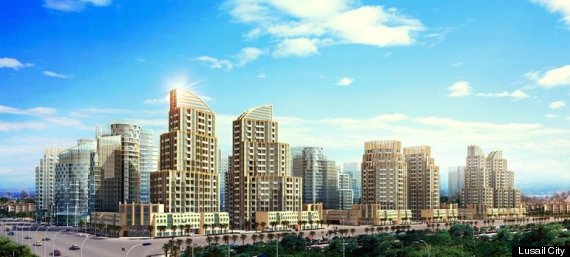 BEFORE YOU GO