TOP STORIES
MICHAEL BROWN'S FUNERAL IS TODAY "On the eve of Michael Brown's funeral Monday, the teen's parents saw their son for the first time since his death and tried to prepare for a burial that will test their strength. At noon Sunday, about 100 family members and friends gathered for a private viewing of Brown's body at Austin A. Layne Mortuary. They gazed at Brown, who lay with his arms crossed in a gold and black casket. He wore a blue-and-white-checked shirt, a navy blue sweater vest and a neatly tied red-and-blue-striped bow tie. He showed no sign of the gunshots that ended his life Aug. 9." Michael Brown's father asked for a "day of silence" to mark his son's funeral. And here's how you can make sure "Ferguson remains a part of the national conversation." [Story via USA Today]
'SEPARATE' EBOLA OUTBREAK IN CONGO? Two people have died from Ebola in Congo, the first confirmed cases in the region. Initial reports from Congo claim this is a separate outbreak from the one in West Africa. Meanwhile, the first British citizen known to have contracted the deadly virus is "being evacuated from Sierra Leone on a jet sent by the Royal Air Force."
TRIPOLI CAPTURED BY ISLAMIST MILITIA "Libya's Islamist militias said Sunday they have consolidated their hold on Tripoli and its international airport, driving out rival militias to the outskirts of the capital after a weeks-long battle for control of the strategic hub. The umbrella group for Islamist militias, calling itself Dawn of Libya, said it has also taken hold of other locations in the capital that were controlled by rival militias. The move draws to a close one chapter in a prolonged confrontation between the Islamist-allied militia, largely from the city of Misrata, and the powerful militia from the western mountains of Zintan." [WSJ]
YOUR CELLPHONE IS TRACKING YOU "Makers of surveillance systems are offering governments across the world the ability to track the movements of almost anybody who carries a cellphone, whether they are blocks away or on another continent. The technology works by exploiting an essential fact of all cellular networks: They must keep detailed, up-to-the-minute records on the locations of their customers to deliver calls and other services to them. Surveillance systems are secretly collecting these records to map people's travels over days, weeks or longer, according to company marketing documents and experts in surveillance technology." This graphic explains how your device can be used against you. [WaPo]
BECAUSE WHEN YOU DON'T GET YOUR WAY Just disband the French government. Or at least that's what French President Francois Hollande did. "French President Francois Hollande dissolved the government on Monday after open feuding in his Cabinet over the country's stagnant economy … France has had effectively no economic growth this year, unemployment is hovering around 10 percent, and Hollande's approval ratings are in the teens." [AP]
U.S. JOURNALIST FREED IN SYRIA "Held for nearly two years in a prison run by an affiliate of Al Qaeda in Syria, an American freelance writer was unexpectedly freed on Sunday, following extensive mediation by Qatar, the tiny Gulf emirate and United States ally that has successfully negotiated the release of numerous Western hostages in exchange for multimillion-dollar ransoms. Relatives of the freed hostage, Peter Theo Curtis, 45, said that while they were not privy to the exact terms, they were told that no ransom had been paid." Here's Theo's family's statement regarding his release. Meet the man the UK believes is the "Jihadi John" who beheaded American journalist James Foley. And read the heartbreaking letter Foley had a fellow prisoner memorize to deliver to his family. [Story, Image via NYT]
NAPA SHAKEN BY 6.0 EARTHQUAKE More than 100 people were injured in the largest earthquake to hit the area in over 25 years. And all these photos of broken wine bottles are breaking wine-lovers' hearts everywhere.
BURGER KING HEADED TO CANADA "Burger King Worldwide Inc. is in talks to buy Canadian coffee-and-doughnut chain Tim Hortons Inc., a deal that would be structured as a so-called tax inversion and move the hamburger seller's base to Canada … The takeover would create the third-largest quick-service restaurant provider in the world, they said. Inversion deals have been on the rise lately, and are facing stiff opposition in Washington given that they threaten to deplete U.S. government coffers." [WSJ]
VMAs: BLUE IVY RUNS THE WORLD Here's the complete list of VMA winners, but the true star of the night was Blue Ivy -- just look at that dancing. Oh and here's her mom's INCREDIBLE performance. [Image via Buzzfeed]
WHAT'S BREWING
MICHAEL SAM SACKED JOHNNY MANZIEL And the internet exploded. [HuffPost]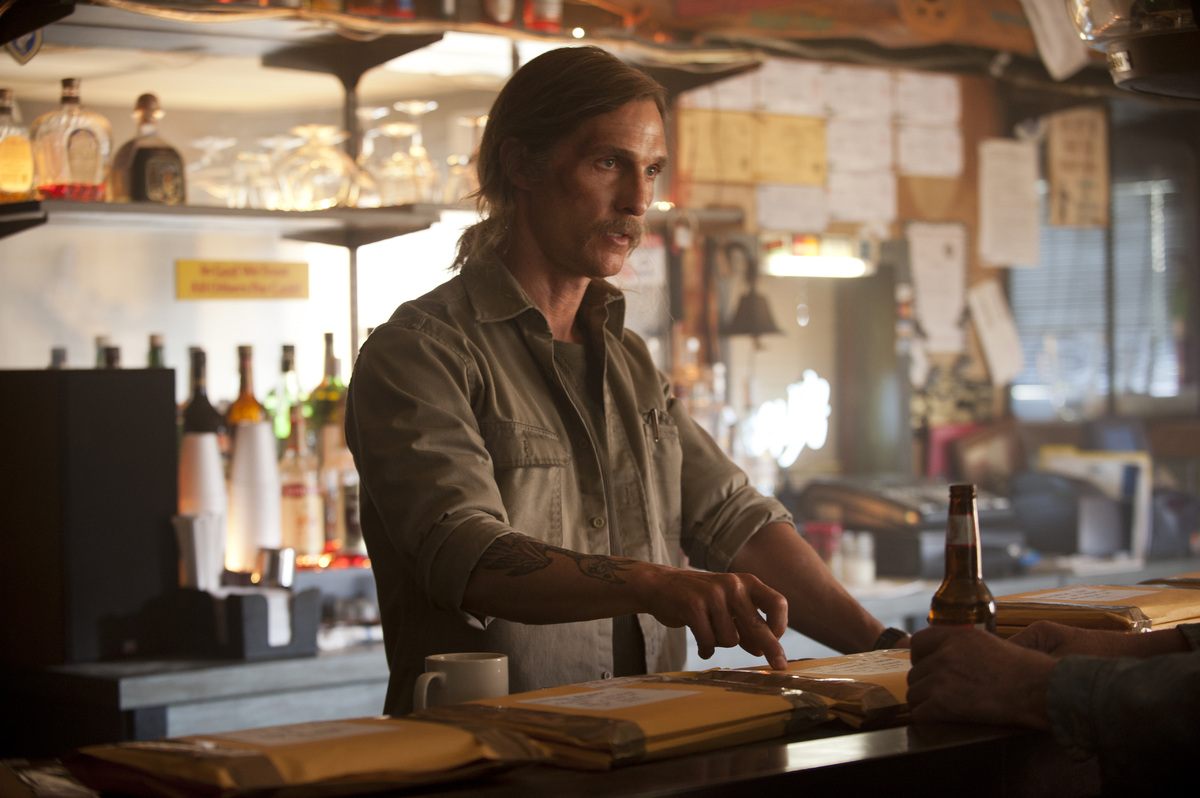 THE EMMYS ARE ON TONIGHT Here's who we're rooting for -- if Matthew McConaughey and Julianna Margulies are robbed, we might throw popcorn. [HuffPost]
BEAUTY PAGEANT CONTESTANTS ARE OUT FOR BLOOD "When I came back, my roommate was going through one of my suitcases. She had taken off all of the tops to my lipsticks, swished them around among my clothes, and shut the case. The lipstick was all over everything. I could hear the Psycho theme song playing in my head." They didn't name this show 'Game of Crowns' for nothing. [Vanity Fair]
NOBODY SAW 'SIN CITY 2' "We weren't prepared for this level of rejection by the public," said Erik Lomis, The Weinstein Company's head of theatrical distribution [the distributor of 'Sin City 2']. "We thought the film would resonate more. It's like the ice bucket challenge without the good cause." [Variety]
YOUR iPHONE BATTERY REALLY DOES DIE ALL THE TIME "In a post on its website, [Apple] announced that it will replace the battery packs for free in some phones sold between September 2012 and January 2013. A flaw in a 'very small percentage' of devices sold during that window causes the phones to suddenly lose charge and need to be plugged in frequently … To find out if you're eligible, Apple has a serial number checker here." [HuffPost]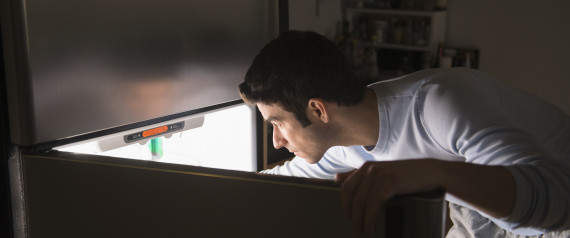 FIGHT THE 'RUNGER PANGS' "Training for endurance events means you can eat whatever you want, right? Not quite. Ask any marathoner who's gained weight over the course of their training, and they'll kindly inform you otherwise. But run 20 miles in a single session and inevitably 'runger' (aka hunger caused by running) will set in." [HuffPost]
ON THE BLOG
TO KINDERGARTEN MOMS, ON THE FIRST DAY OF SCHOOL "Let me be the first one to tell you 'Good job, Mama. You survived. You watched as your heart grew outside of your body, and then you prepared him to greet the world alone. He is ready, because when they placed him in your arms, you were.' Love, A Kindergarten Mom, bawling her eyes out in the car parked next to yours." [HuffPost]
WE THOUGHT YOU SHOULD KNOW
~ This man has kept all his nail clippings in a jar since 1978, which is completely normal.
~ Kim Kardashian posted a makeup free selfie, and the world stopped turning.
~ The Old Spice Man's ice bucket challenge is predictably awesome.
~ Meet the college kids who are making a nail polish that will turn colors if there is a date rape drug in your drink.
~ And this bride ordered Taco Bell by walking through the drive-thru on her wedding day. Baller.
Got something to add? Send tips/quips/quotes/stories/photos/events/scoops to Lauren Weber (lauren.weber@huffingtonpost.com). Follow us on Twitter (@LaurenWeberHP). Does somebody keep forwarding you this newsletter? Get your own copy. It's free! Sign up here.