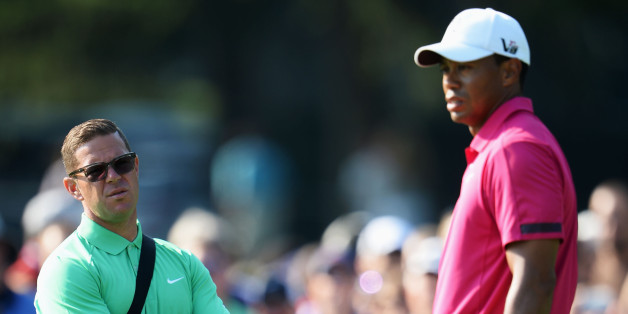 Tiger Woods will no longer work with swing coach Sean Foley.
Woods, who will not compete until December in the World Challenge in Orlando, Fla., announced on his website Monday that he has no timetable for hiring a new coach.
"I'd like to thank Sean for his help as my coach and for his friendship," Woods said in a release. "Sean is one of the outstanding coaches in golf today, and I know he will continue to be successful with the players working with him. With my next tournament not until my World Challenge event at Isleworth in Orlando, this is the right time to end our professional relationship."
Woods, 38, missed three months of the season after March 31 microdiscectomy surgery to relieve a pinched nerve. Woods, who ranks second in all-time Tour victories (79) and major championships (14), won five times in 2013. However, he hasn't claimed one of golf's four major prizes since edging Rocco Mediate in a dramatic 19-hole playoff at the 2008 U.S. Open on what Woods later found to be a broken left leg that required surgery. Subsequent off-course problems – notably a 2009 sex scandal that led to divorce – haven't helped his pursuit of Jack Nicklaus' record of 18 major championships.
Foley was the third swing instructor to work with Woods during his professional career, starting around 2010 after Woods spent time with Butch Harmon and Hank Haney.
Foley's agent, Chris Armstrong of Wasserman Media Group, said via a text message that the instructor would not be available to respond to Golfweek's questions. Foley issued a statement that accompanied the news on Tigerwoods.com:
"My time spent with Tiger is one of the highlights of my career so far, and I am appreciative of the many experiences we shared together. It was a lifelong ambition of mine to teach the best player of all time in our sport. I am both grateful for the things we had the opportunity to learn from one another, as well as the enduring friendship we have built. I have nothing but respect and admiration for him."