There's a poutine factory. They make a hundred-dollar grilled cheese. A "Star Wars" museum could be in the works.
...and those aren't the only attractions that make our beloved Chicago unique. With a river, lake, museums, architecture, art and some darn ABSURDLY delicious food, everyone's favorite Midwestern cultural hub is home to more one-offs than you could ever imagine.
Hold on to your hats, because only in the Windy City -- and nowhere else on earth! -- will you find...
1. The original Portillo's
In 1963, Dick Portillo opened "The Dog House" in a 12-foot trailer hooked up to a garden hose. These days, meat fiends wait hours for juicy Italian beef sandwiches at 38 Portillo's locations in Illinois, Indiana, Arizona and California. With a buyout in the works, the char-grilled goodness might soon reach all corners of the nation.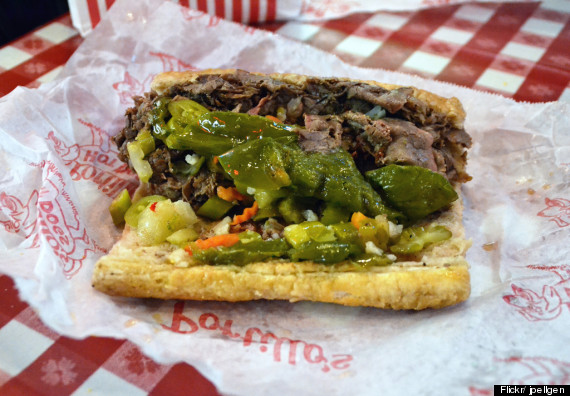 2. Thirty-seven moveable bridges
Chicago has more moveable bridges than any city in the world -- at last count, there were nearly 40. Most are of a design called bascule, from the French word for teeter-totter.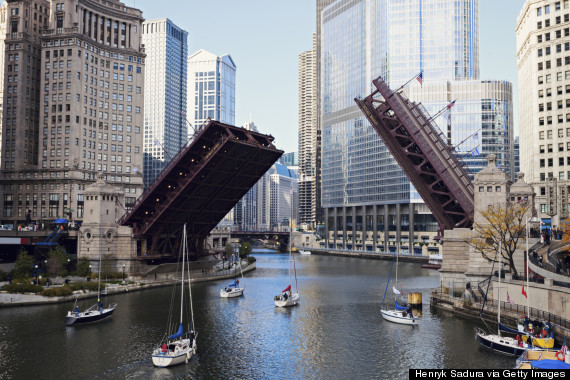 3. Train crawls from the 'burbs to the beach
Tradition goes that you'll hop on Metra in your respective suburb and ride it into the city. Then, shoot down the Red Line on Chicago's "L" train and get off at one bar, two bars, three or more -- however many you can handle before falling asleep mid-ride. Good thing the line runs 24/7.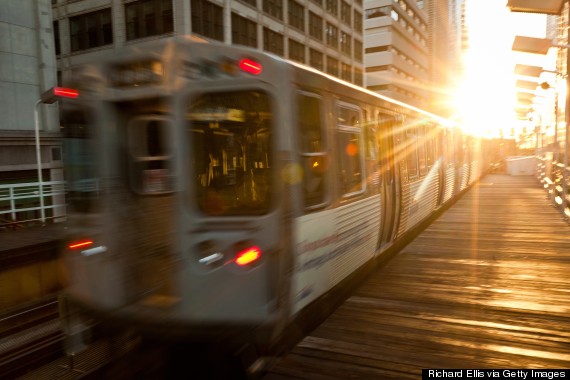 4. Water as blue as the Caribbean, but not in the Caribbean
Is that Barbados, or the Chicago lakeshore? We're never quite sure, because that water is so. Darn. Blue.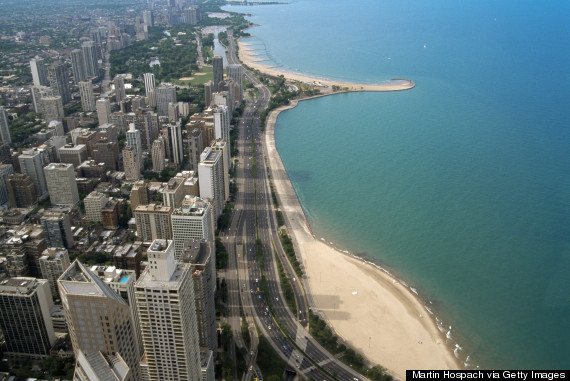 5. Hot dogs without ketchup
Some say it's because the relish is too sweet, and some say it's because ketchup is a taste bud attention hog. Whatever the case, Obama agrees: a real Chicago-style hot dog is comprised of bun, dog, mustard, relish, onion, tomato, pickle, sport peppers and celery salt. BAM!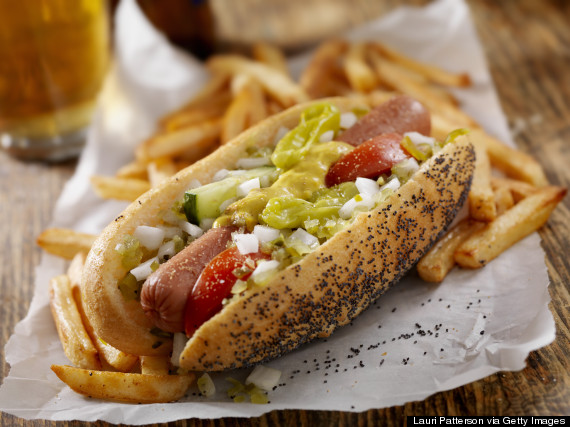 7. Two concrete corn cobs
Chicago is famous for its architecture tours -- and the informative boat rides are anything but boring, because there are dozens of skyscrapers to ogle along the way. Some of our favorites are the "corn cob buildings," also known as Marina City. They're actually a set of condominiums built in the 60's.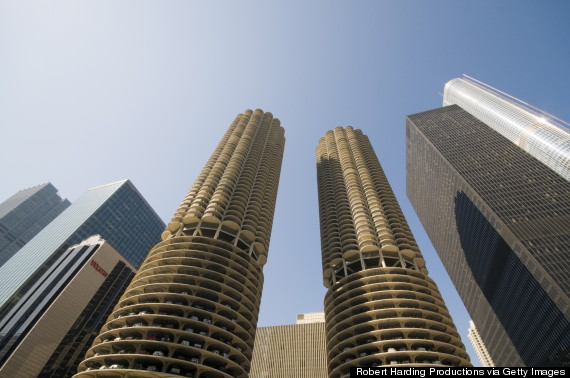 8. A hundred-year-old ballpark
This year marks Wrigley Field's hundredth birthday. Yes, there are older ballparks out there. But they weren't the first park to let fans keep foul balls, and they don't have a manually-operated scoreboard from 1937. Nor are they home to the world-famous Chicago Cubs.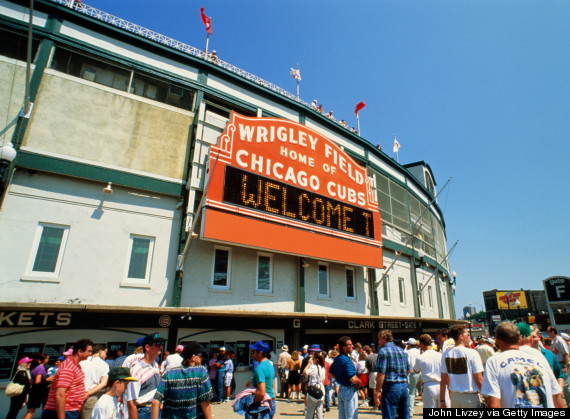 9. The fiercest pizza rivalry in the country
When Lou Malnati's beat out Pizzeria Uno, Gino's East and Giordano's as Chicago's best deep dish earlier this year, employees celebrated with a sauced-up version of the Gatorade shower. If this isn't a sign that the competition is fierce, then we don't know what is.

10. A bright green river
For more than 40 years, "a leprechaun" has dyed the Chicago River a brilliant shade of emerald, always just in time for the annual St. Patrick's Day Parade.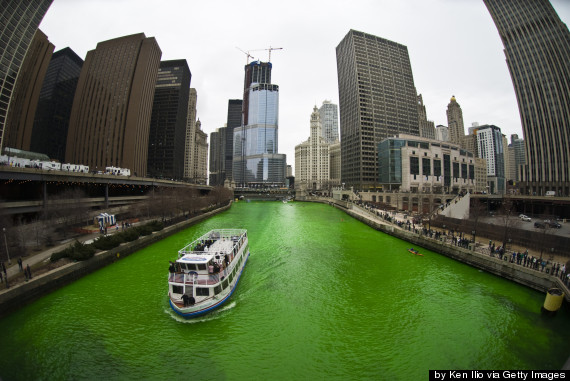 11. Spitting LED faces
At the Crown Fountain art installation, 50-foot light-up faces spew water from their "mouths" at regular intervals, causing little kids to go pretty much berserk with glee.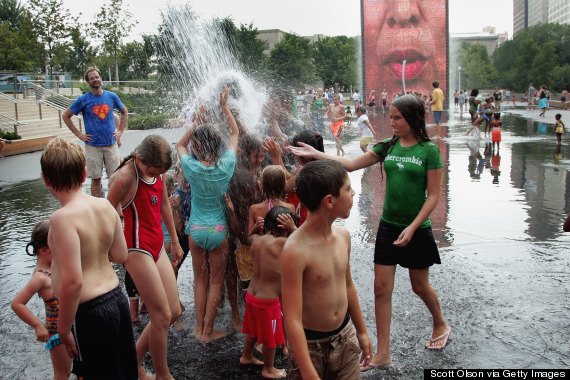 12. America's hottest hockey bachelor
Jonathan Toews and the rest of the Blackhawks hockey team can be regularly spotted on the ice at United Center or at Chicago hotspots like Pony Inn, Chicago Cut and Studio Paris. We like to pretend Toews is single and ready to mingle... Lindsey who? 13. Green Line beer
You'll only find this "honey-colored" pale ale -- named after the L's Green Line route -- on draft in Chicago bars. It's a way for local brewery Goose Island to reduce its carbon footprint.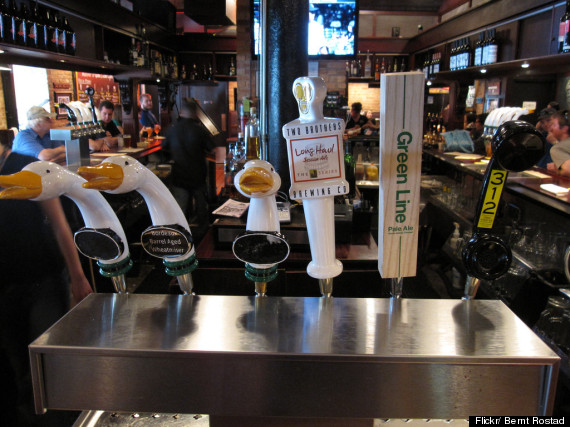 14. A stainless steel bean
It's actually called Cloud Gate -- the 110-ton structure was inspired by liquid mercury and meant to reflect the city skyline. At 33 feet high, it's one of the largest artworks of its kind in the world.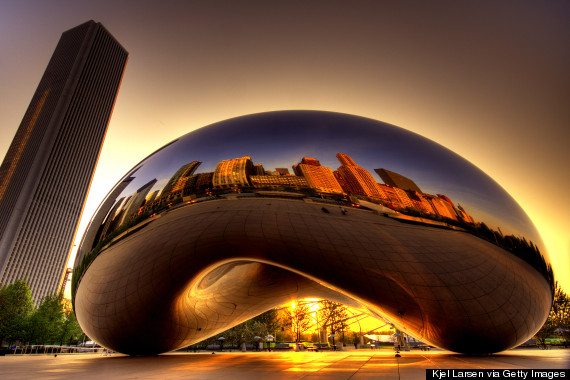 15. A single-double cheeseburger
The "single cheeseburger" at Au Cheval comes with two patties, and the "double" comes with three. It's confusing -- but when you're the best burger in America, you can do what you want.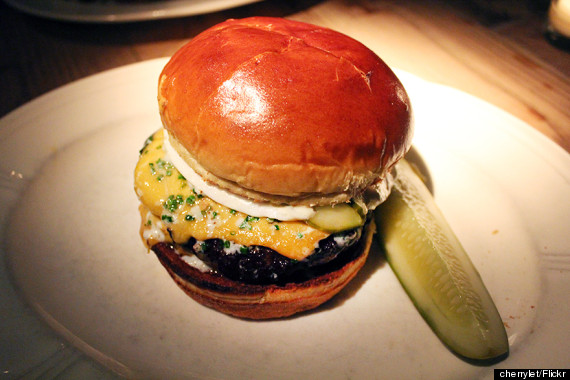 16. The original highchair for dolls
The American Girl Cafe -- complete with "Treat Seats" for your doll -- is every little girl's favorite part of American Girl Place. The store's flagship location is downtown on Michigan Avenue just outside the John Hancock Center.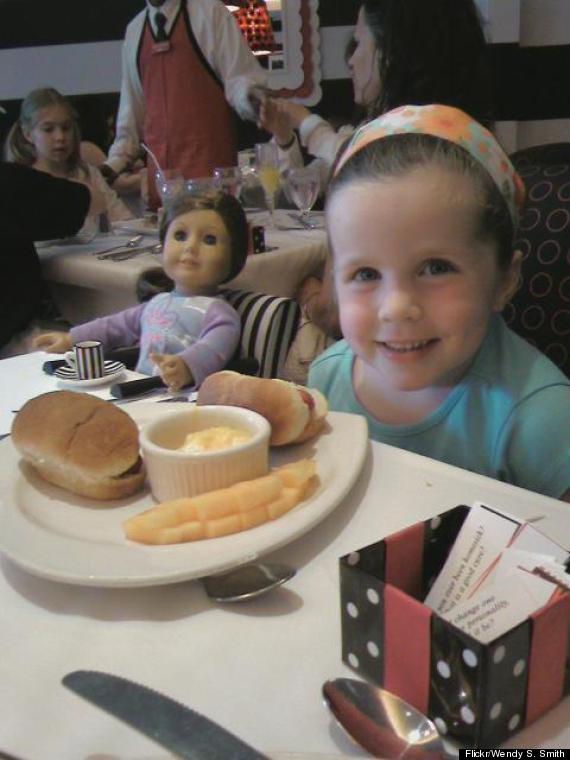 17. Daaa Bears and Daaa Bulls
Probably no other sports teams have earned such late-night television fame... and we like it that way. 18. The world's first TILT
This engineering miracle in the John Hancock Center lets visitors "tilt" over the Chicago skyline in glass capsules from 1,000 feet high. Cue stomach drop.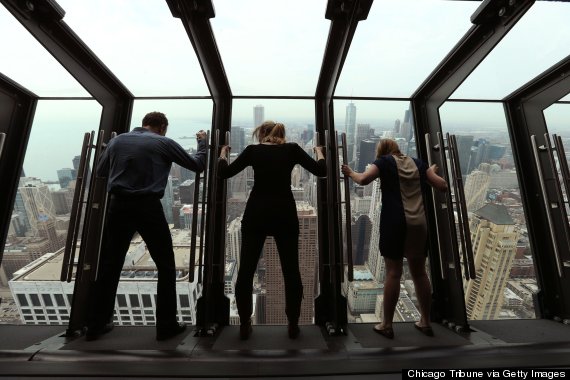 19. A giant red grill next to Nordstrom
Yup, that massive charcoal wonder marks the site of Chicago's Weber Grill Restaurant, located less than a block from the classy Nordstrom department store in The Shops at North Bridge. The restaurant dishes up baby back ribs, steak skewers and wood-fired crab cakes, all in an open kitchen... that's par for the course in the city that invented America's most iconic grill.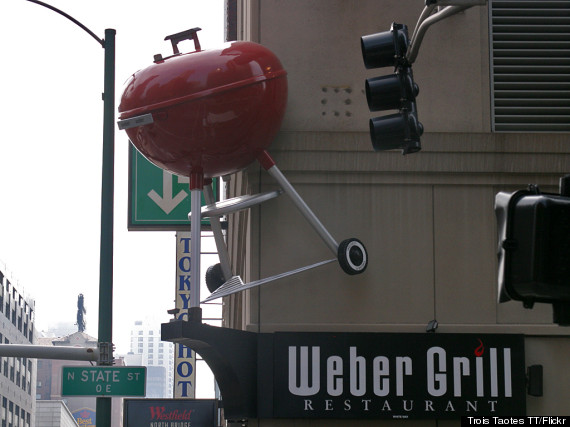 20. A pyramid on a city street
The base of the Tribune Tower has stones from 120 iconic spots around the world embedded in its exterior walls. It's the only way to lay your hands on the Great Wall of China, Taj Mahal, Parthenon, Alamo and Notre Dame, all in one hour.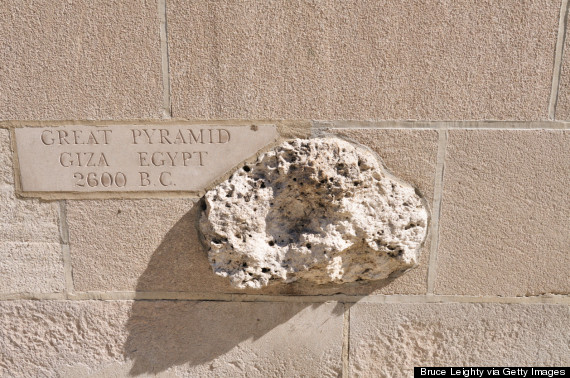 BEFORE YOU GO
PHOTO GALLERY
26 Food Things Only A Chicagoan Understands