Elle Kaye is a 22-year-old scientist, sculptor, conservationist, and unconventional eater. More specifically, she's a taxidermist.
Yes, stuffing and mounting dead animals is Kaye's passion and pastime. And after hearing the young artist wax poetic on the powers of restoring a once living thing to its former state of beauty, it's easy to see why. "It looks like a pile of bones and flesh," Kaye explained to The Independent, "then 12 hours later it's beautiful and you have a magnificent peacock in front of you."
The way Kaye discusses her work makes it seem almost otherworldly, using human tools to raise natural beings into a state of warped immortality.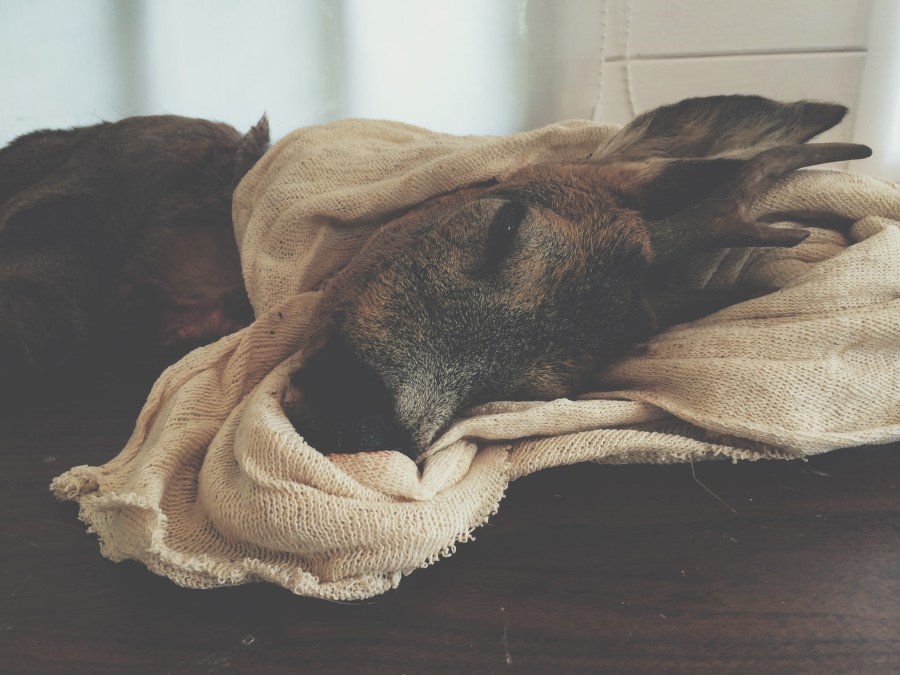 There's one more peculiar aspect of Kaye's line of work. She doesn't just create art from the dead animals she encounters, she creates dinner with them as well. Earlier this month, Kaye teamed up with chef Alex Armstrong for an "Eat Your Taxidermy" class, in which posthumous rabbits were transformed into both objets d'art and a gourmet meal.
"I'm looking to demonstrate the benefits of using an organic medium in my work, and to highlight the beneficial and enjoyable nature of recycling and reusing," Kaye states on the class website.
As you may imagine, Kaye's received a lot of attention for her unorthodox eating habits. "I have had some really cruel comments, saying I have no moral ground and should be locked up," she told the Telegraph. "They say they're going to come after me and cut me up." Yet the art-meets-science provocateur is determined not to let judgment and negativity get in the way of her work. Personally, we're very grateful.
We reached out the London-based artist to discuss her process, her appetite and what people get wrong about taxidermy.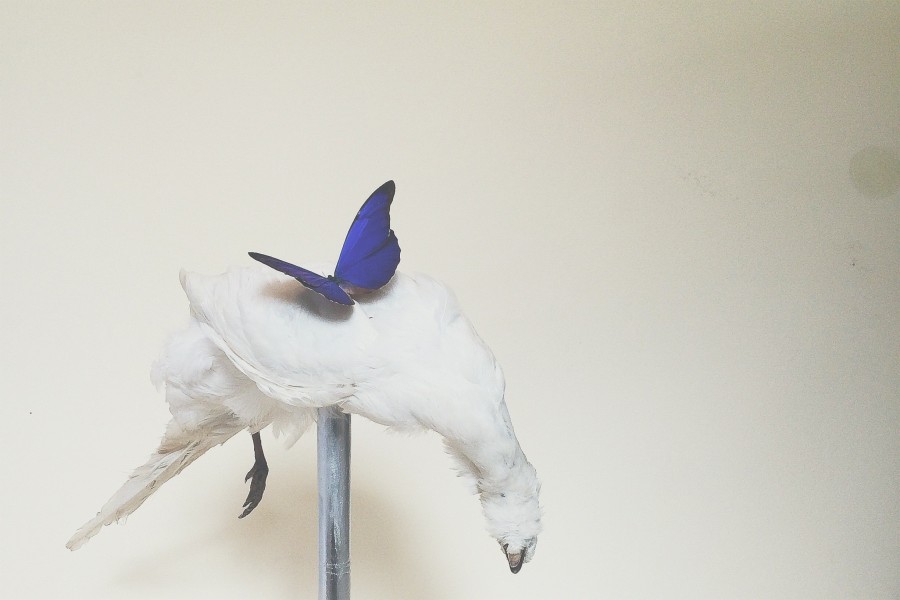 When did you first become interested in taxidermy?
Growing up I wanted to study veterinary science, but throughout schooling the lack of exposure to animal biology and dissection meant this was suppressed. When I pursued fine art and sculpture, I made the decision to collaborate my interests in anatomy and conservation, with craftsmanship, by recreating a tangible animal. Taxidermy is both biological and sculptural, and returns me the privilege of being a part of conservation.

Do you consider taxidermy a science or an art?

Taxidermy is neither one or the other. It combines a detailed science with expert craftsmanship. One needs to thoroughly understand the anatomy of what specimen they are working on before work begins to ensure accuracy. This then needs to be applied to the reconstruction of the animal, to ensure it looks anatomically accurate, and is represented by exact muscle definition etc. The craftsmanship of rebuilding the animal is also imperative in the success of the piece. Attention to detail, color, shadow, etc., will differentiate the finished product from an amateur.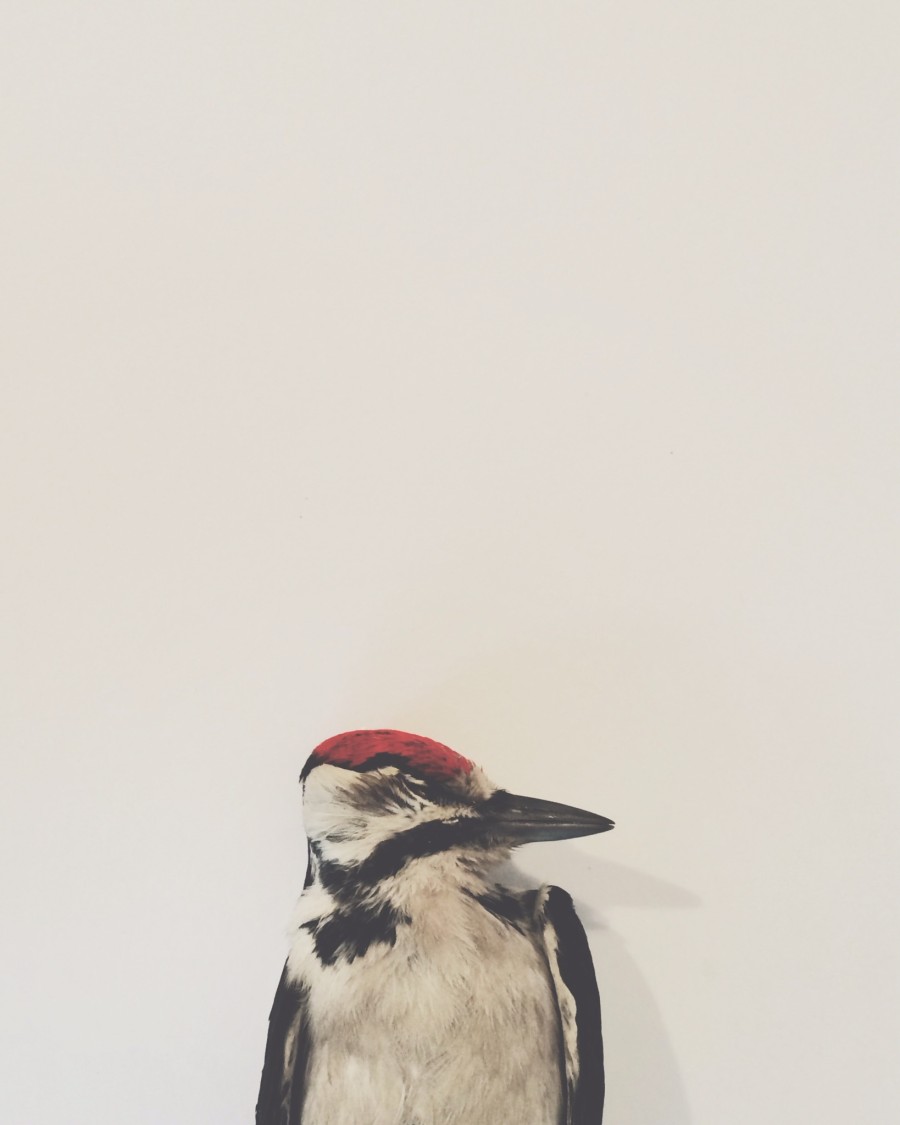 How do you go about finding your animals?
I have contacts with farmers and aviculturists across the country that contact me upon a loss on their land or faculty. I have no intervention with the way any animal is killed; I only use animals that are already deceased. I also use roadkill, it is not uncommon for me to receive texts from unknown numbers to let me know a location and specimen, which I can then go and retrieve. I never say no to any animal, even if it's partially damaged or unusable, there is always a chance a part of it is salvageable, or can be used for something else (i.e. a fox head for a head mount, or the tail on another fox that did not have one in good condition).
Many have commented on the fact that you often eat the animals you taxidermy. Are you surprised by the attention paid to this detail?

It's interesting that there is such placement on the fact I eat the animals I taxidermy. I expected a reaction when this became public knowledge, but not on this scale. People buy meat in a butcher and don't question how it got there, or what it looked like before it was prepared. I'm just utilizing the meat, like I do the skin and bones for my practice. It's in my logic; why preserve the animal indefinitely, yet waste perfectly edible, desirable meat? It is a lifestyle choice for me, and is no different then eating produce that's already prepared, just that I prepare it myself.
I think because it isn't considered the norm, for a young woman like myself, that it seems incomprehensible, but I hope it can inspire others to think about their usages, and recycling.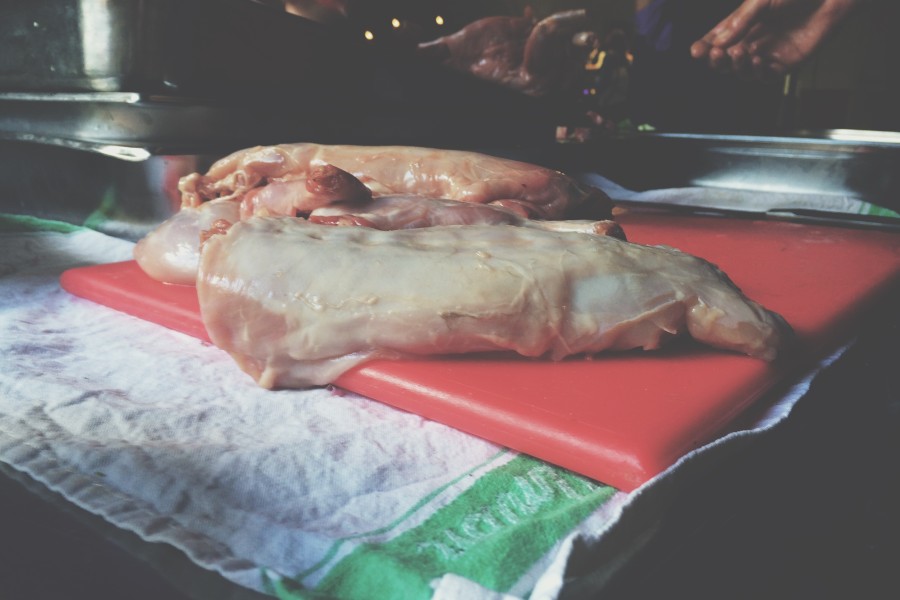 What's your advice for young women interested in taxidermy?

Be brave. It's not something that is stereotypical for women to be doing, particularly women of my age. But taxidermy is an art that has transcended all of our generations, even if we haven't been exposed to it, and it's really not that extraordinary. It's a privilege, it's rewarding and educational, and it should be more commonplace. It's such a fantastic practice.

What do you think is a major misconception about your field?

That I am motivated by some innate brutality. I am asked daily whether I kill the animals myself, which always sees me return the same answer. It can be frustrating when I do taxidermy for the purpose of education, preservation and conservation. I find animals unbelievably beautiful, and think that their aesthetic should be preserved even after death. It can be devastating to have people criticize my ethics, but I do respect that a medium like this is subjective.