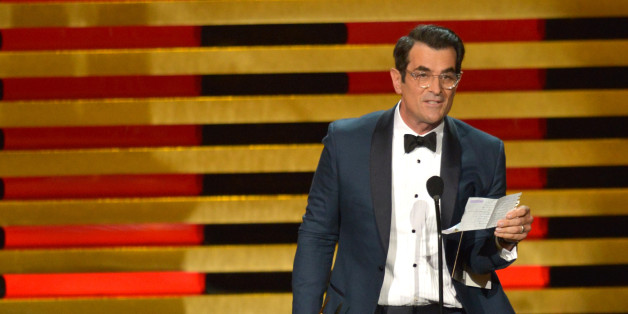 It would be nice if everyone we wanted to win Emmys actually won Emmys, but then we couldn't write this post commiserating how unsettling the night was. Don't worry, though: Ten minutes in, and we already had a headline. Here are the snubs and surprises of the 2014 Emmy Awards.
• Ty Burrell for Outstanding Supporting Actor: Tony Hale and Andre Braugher were favored to win here, and "Modern Family" was favored to be totally shut out following a large bout of Pritchett exhaustion. Instead, Burrell nabbed the night's first award and put us all back to sleep.
• "Sherlock: His Last Vow" for Outstanding Writing for a TV Movie/Miniseries: Considering Larry Kramer wrote "The Normal Heart" and "Fargo" is one of the year's standout gems, "Sherlock" was seen as a third-tier wannabe.
• Jodie Foster didn't win: This one is more of a disappointment than a surprise, but many labeled Foster the frontrunner for directing the standout "Orange is the New Black" episode, "Lesbian Request Denied." Instead, Gail Mancuso won for what was arguably the best "Modern Family" episode of the season, and you know it's a bummer when we're down on a series' best moment winning an award.
• "The Normal Heart" only won one award: Despite mixed reviews, the HBO movie had prestige written all over it (Larry Kramer, Ryan Murphy, an all-star cast, important themes). Mark Ruffalo, Julia Roberts, Matt Bomer, Jim Parsons, Alfred Molina and Joe Mantello -- not to mention Kramer's script and Murphy's direction -- lost to "Fargo," "American Horror Story: Coven" and "Sherlock: His Last Vow" for everything except Outstanding Television Movie.
• Kathy Bates topped Julia Roberts and Allison Tolman: This one really came out of nowhere.
• Matthew McConaughey lost: It's hard to call this category a snub because Bryan Cranston is still deserving for "Breaking Bad," but this was McConaughey's only chance to win for "True Detective."
• "Modern Family" beat "Orange is the New Black," "Veep," "Louie" and "Silicon Valley": With five wins each, "Frasier" and "Modern Family" are now the most-awarded comedies in Emmy history. Someone pinch us, we must be endlessly bored.
BEFORE YOU GO
PHOTO GALLERY
Emmys Red Carpet 2014