Sometimes, it's hard to imagine that the characters from "Game of Thrones" or "Fargo" aren't real people living in Westeros or North Dakota. Who hasn't once wondered if Jon Snow was out there somewhere, protecting all of us from evil forces that be?
But last night at the 2014 Emmy Awards, a few actors threw us for a loop when they hit the red carpet. These stars proved that they not only have serious acting chops, but that their style is top-notch as well.
1. Virginia Johnson from "Masters of Sex"
Lizzy Caplan, who plays the headstrong and intensely smart Virginia, sticks to the dress code of the '50s: prim, proper and always covered up.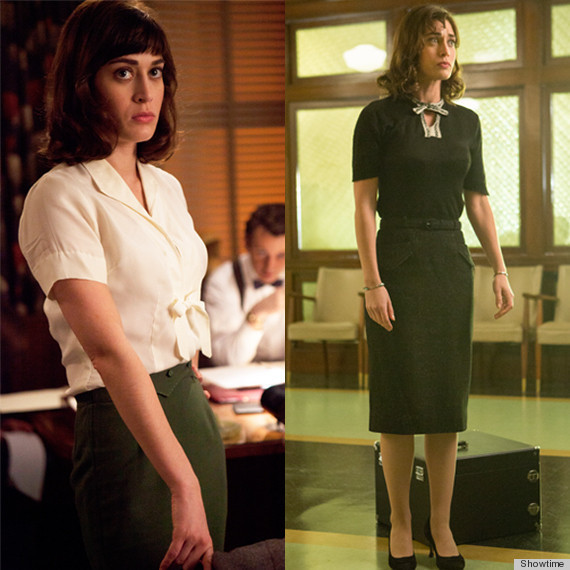 But at the Emmys, Caplan stunned in a classic black and white backless gown. This is something Virginia would get plenty of stares in, but Caplan pulls it off with supreme confidence.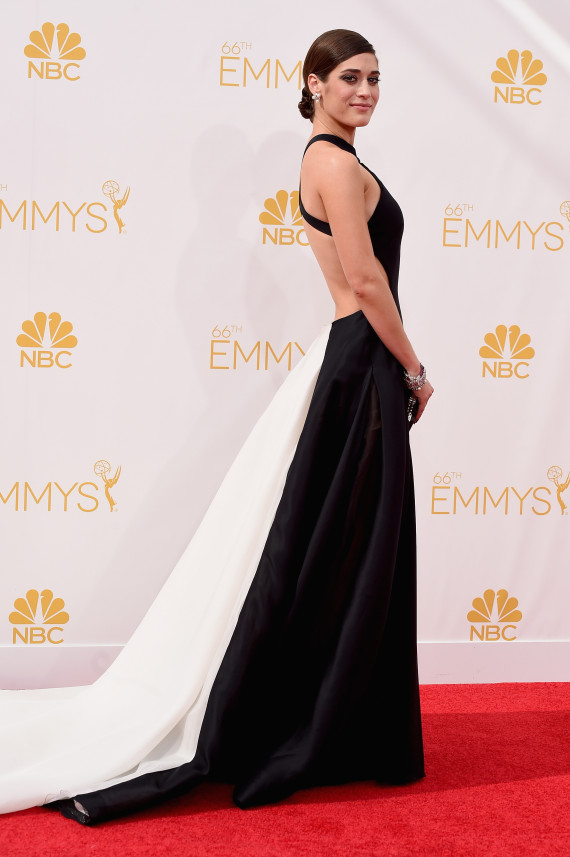 2. Deputy Molly Solverson from "Fargo"
Allison Tolman impeccably portrays the hard-hitting sleuth. Deputy Solverson does live in Fargo -- and it's cold there -- so she's always bundled up in her uniform.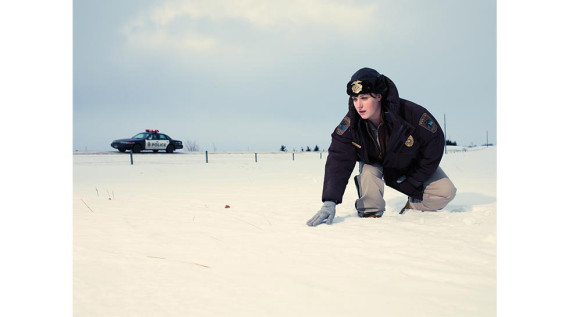 Tolman switched things up majorly and rocked a subtle yet sultry one-shoulder emerald green gown and effortless side-swept hair. (We really want to know how she got her hair so perfect.)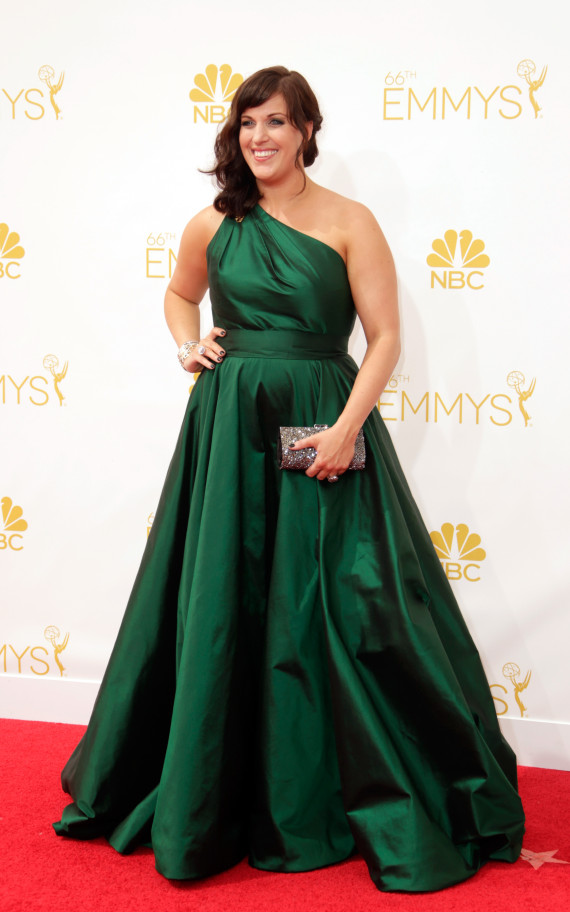 3. Kate McKinnon from "Saturday Night Live"
The hilarious McKinnon is the master of disguise, cracking us up playing everyone from Justin Bieber to "Beast Jesus" artist Cecelia Gimenez.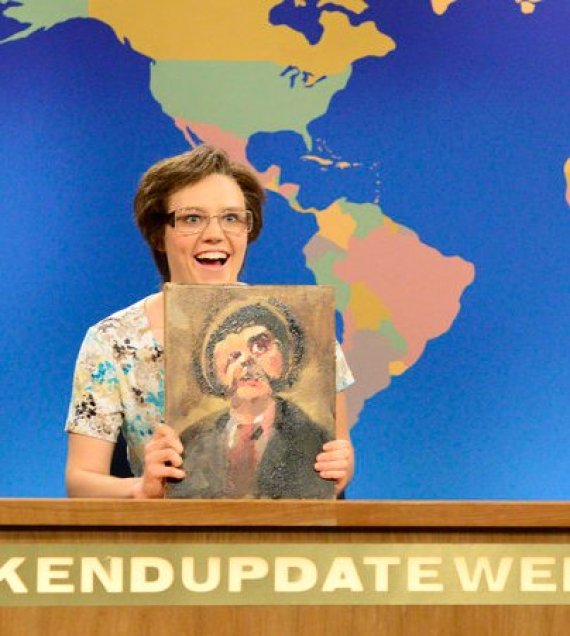 One thing we never really see McKinnon wearing: A gorgeous look that highlights her natural beauty.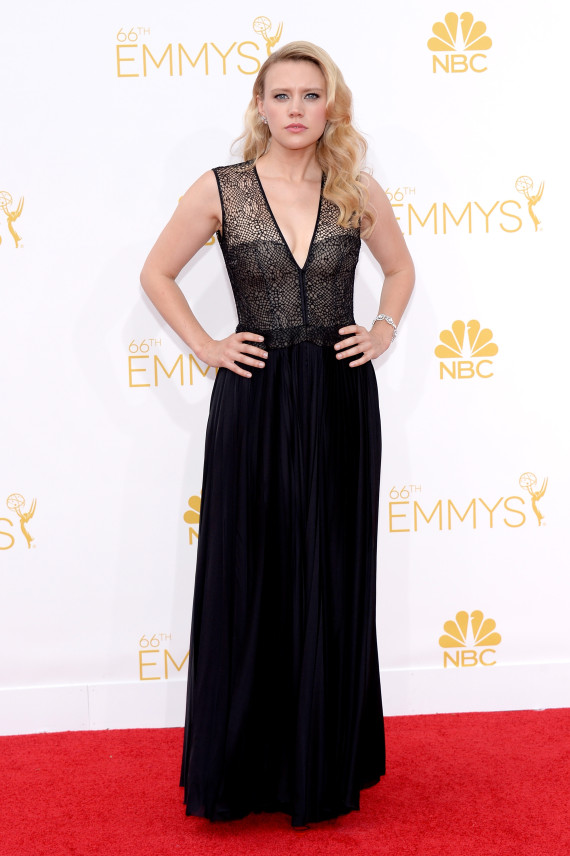 4. Poussey from "Orange Is The New Black"
We've grown accustomed to seeing Samira Wiley, who plays the tough yet gentle Poussey, in prison clothes or in shirts and jeans.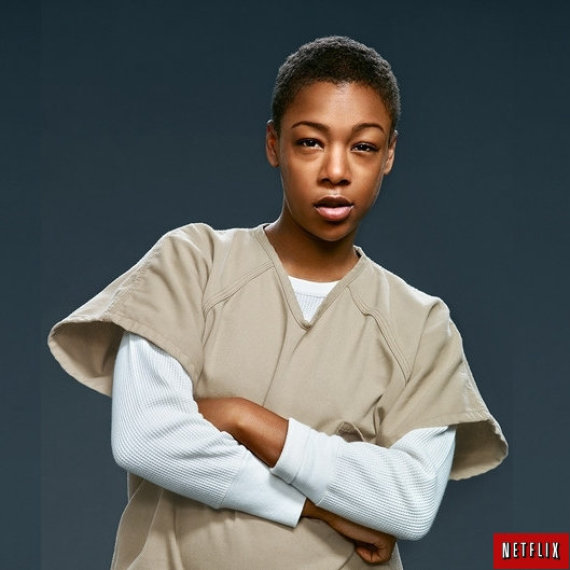 Yet Wiley truly shined in a gorgeous yellow trumpet dress.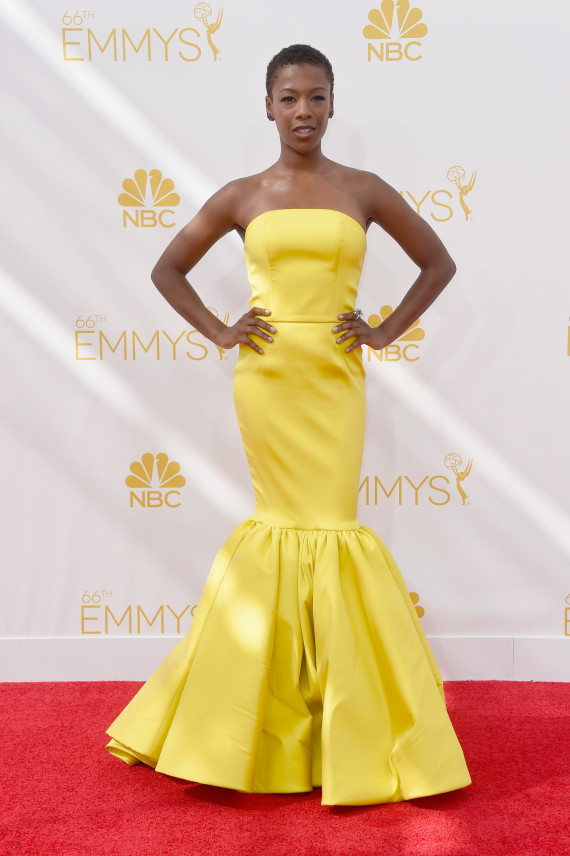 5. Jon Snow from "Game of Thrones"
We all know it's true: We love Kit Harington's breezy, beautiful free-flowing hair when he plays Snow.
But Harington decided to deny us the pleasure of wanting to run our fingers through his perfectly trussed locks and instead pulled his hair back into a tight man-bun. We still like it.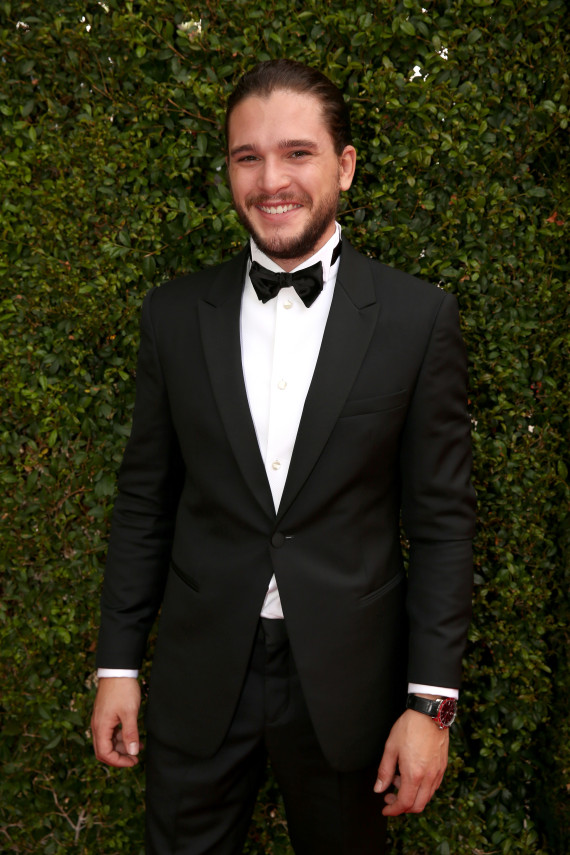 7. Fred Armisen and Carrie Brownstein from "Portlandia"
You routinely crack up when these two don crazy get-ups and play kooky characters in their sketch comedy hit "Portlandia."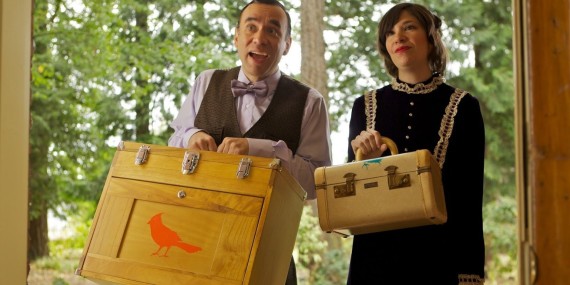 They showed up in costumes we rarely see them in: red carpet evening attire. And they clean up pretty well.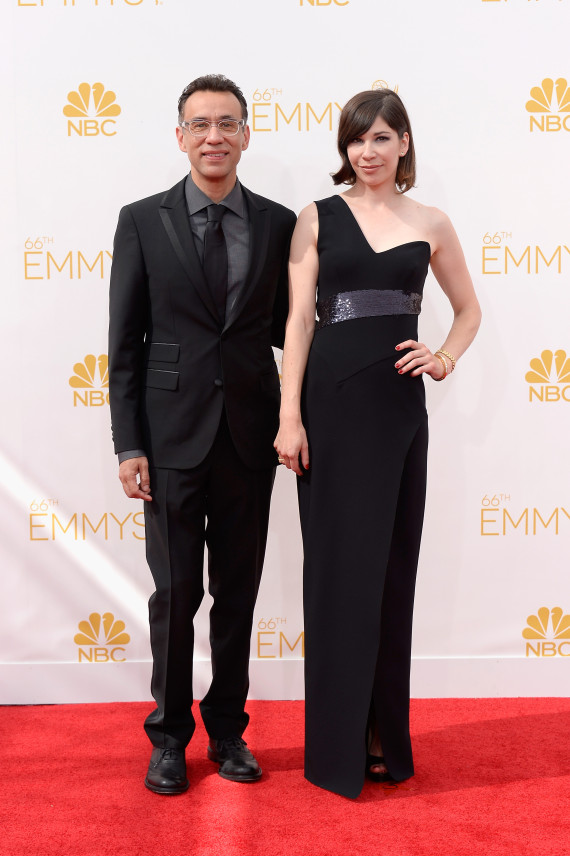 8. Amy Farrah Fowler in "The Big Bang Theory"
You're used to seeing Mayim Bialik as Sheldon's dowdy and quirky girlfriend.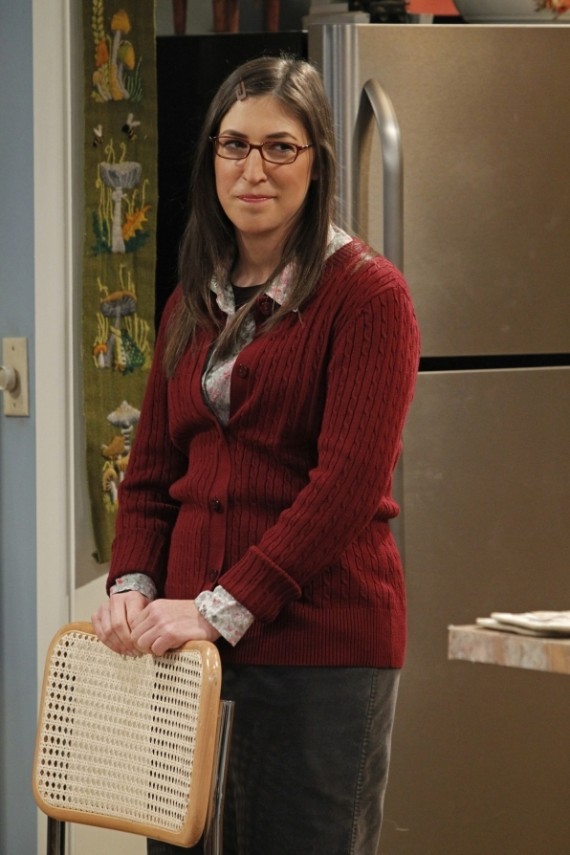 But she showed up in a very fancy royal blue princess gown, looking regally sophisticated.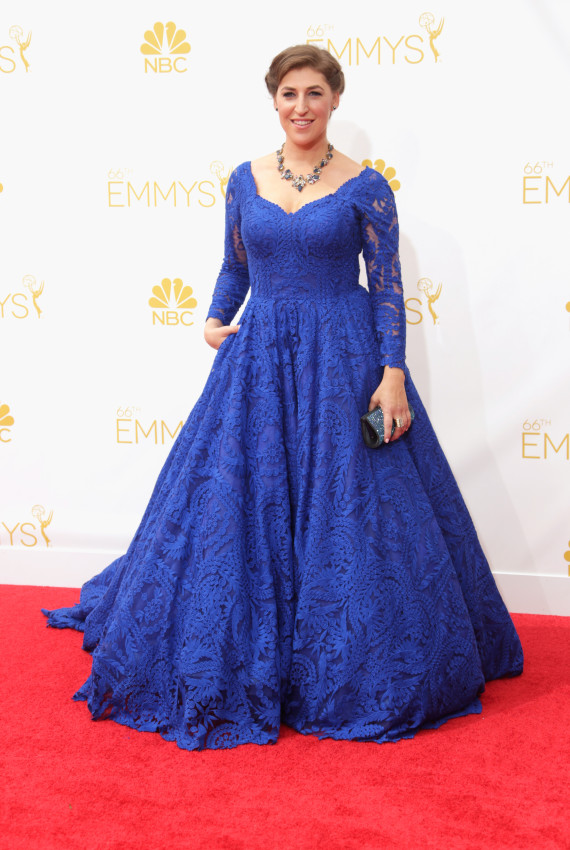 9. Leslie Knope in "Parks and Recreation"
Amy Poehler has played the lovable, totally-not-fashion-concerned Knope for years. We're used to seeing her like this: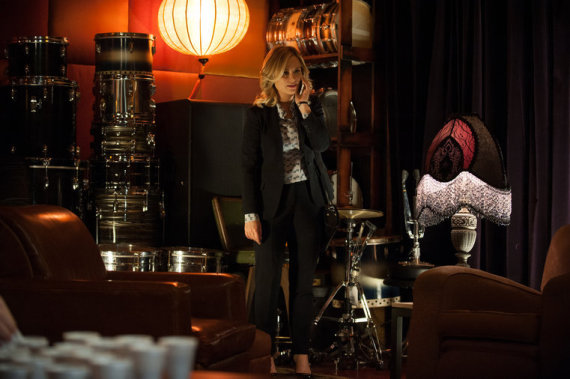 We. Are. Speechless. Beyoncé Poehler looked totally glamorous and killed it in a silver-sequined dress.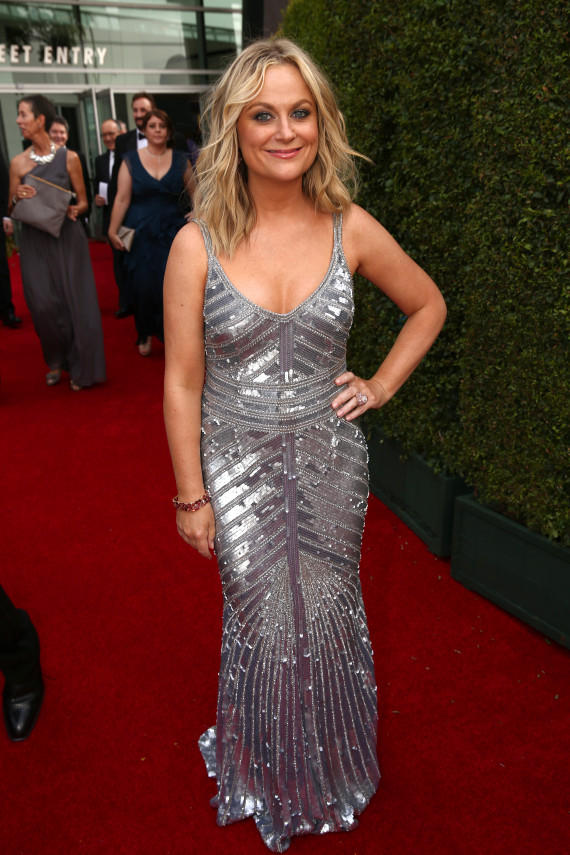 10. "Pennsatucky" from "Orange Is The New Black"
We're used to seeing her in that grey, hooded zip-up.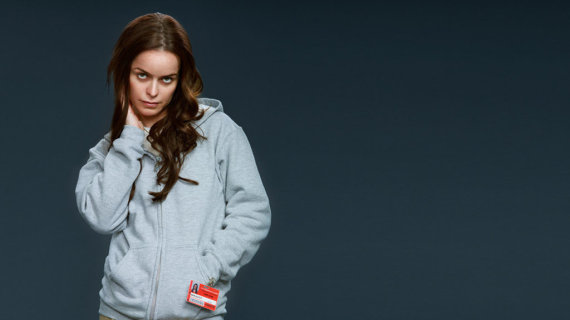 But Manning walked the red carpet at the 2014 Emmy Awards glistening in gold. She looked ***Flawless.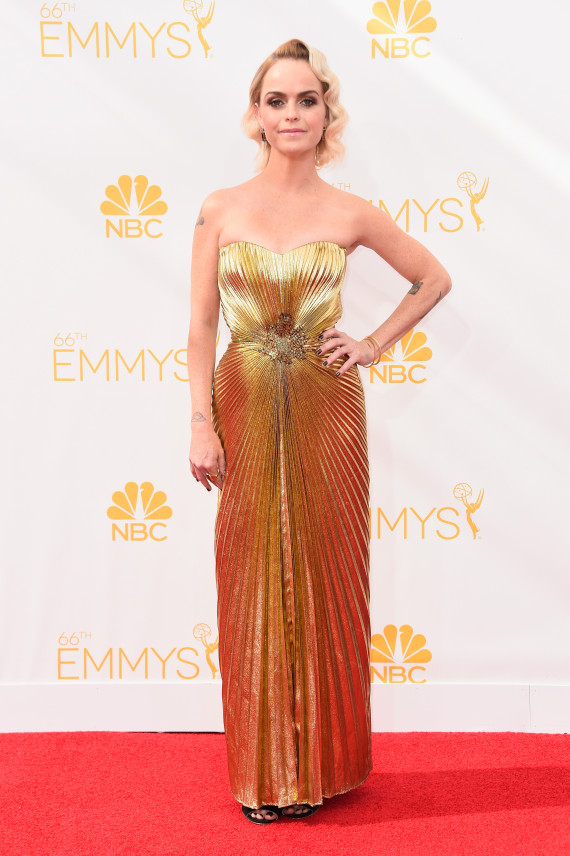 Check out all the stars from the red carpet below:
PHOTO GALLERY
Emmys Red Carpet 2014