The "iPhone 6" hasn't been announced yet, and we don't officially know its dimensions, but that hasn't stopped people from trying to make a buck selling cases for it.
Yes, even though we don't even know if Apple's next phone will be called the "iPhone 6" yet, there are at least 100 "iPhone 6" cases for sale on Amazon right now.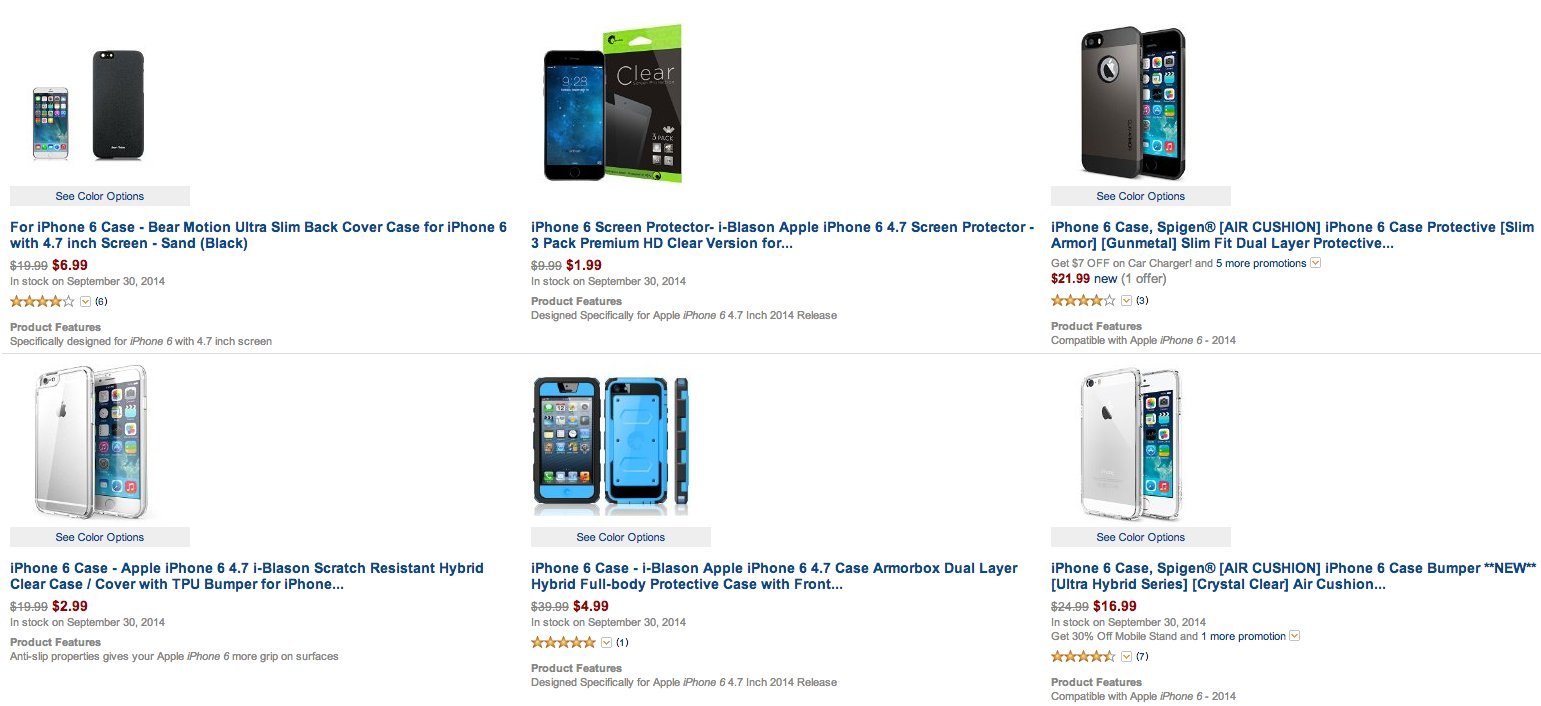 Many of these cases don't go on sale until Sept. 30, which is about 20 days after Apple is rumored to reveal its new phone. The cases themselves, of course, are not made by Apple.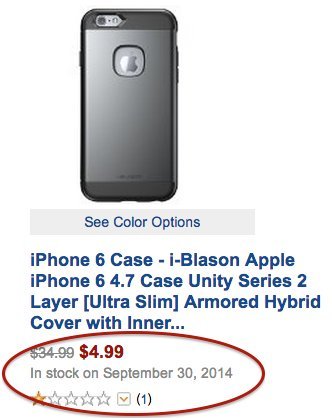 Per usual, the notoriously secretive Apple company has not released official photos or provided the dimensions of the new iPhone. So the cases you see above are based only on rumors, which means they're probably not the best use of your money.
This Amazon review for an iPhone 6 case really sums up just how confusing it is that people are selling phone cases for a phone that has yet to, you know, exist...

Here's what we think we know about the "iPhone 6." It will supposedly come in two sizes: 4.7 inches and 5.5 inches. Both of those sizes are larger than the 5S. Though larger, it will likely be thinner and more rounded than current models.
But again, those are only rumors, so think twice before throwing one of those cases in your Amazon cart.
[h/t TUAW]