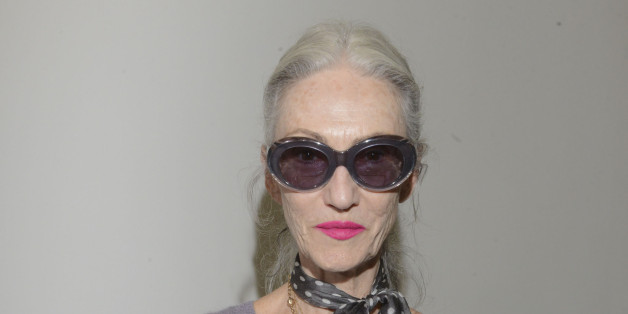 It's official, Linda Rodin has this whole aging gracefully thing down to an art. The 65-year-old model cum editor, cum skincare guru cum model again may be considered a member of the "mature gang," but she is quick to remind us that age truly is just a number.
In an interview with fashion mag The Style Report, Rodin reveals a mantra we wish some other celebrities would adopt: the more naturally you age, the better. "I tried filler about three years ago and one day I looked in the mirror and thought, 'Something's wrong.' My chin was getting bigger and even though my face was smooth, it didn't look pretty to me. You can fill up and smooth out, but it doesn't always look better," she told the magazine, according to Vogue UK.
And although the modeling industry is mostly run by 20-somethings, Rodin, who most recently starred in a campaign for The Row, is actually quite young. "I have so many friends who are older than me who feel young, too. In the fashion and beauty bubble I am a strange bird, but in the wider context of the world, I'm not," she explained.
We just fell a little bit harder for her.

BEFORE YOU GO
PHOTO GALLERY
10 Outrageous Celebrity Beauty Splurges