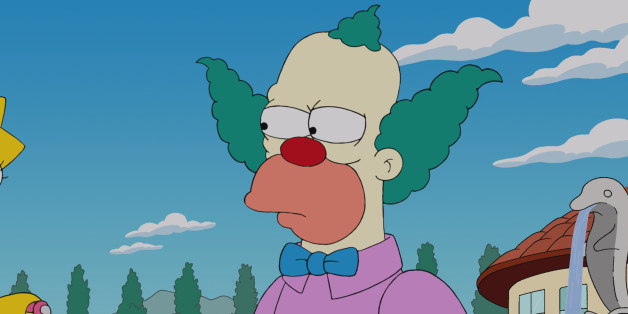 The NHL was apparently 16 years late in expressing their displeasure over a particular Simpsons episode.
In the episode called "The Last Temptation Of Krusty," which aired in Feb. 1998, Krusty The Clown is shown drinking out of what looks like the Stanley Cup trophy and then throwing back up in the bowl. With the network FXX in the middle of airing a 12-day all-Simpsons marathon, someone from the NHL office might have stumbled upon the clip, considering what Simpsons producer Mike Scully tweeted on Monday.
NHL sent a letter about Krusty drinking out of (and throwing back up into) Stanley Cup, but cool Fox lawyer said to ignore.

— Mike Scully (@scullymike) August 25, 2014
Take a look at Krusty and the trophy below.

(GIF via imgur)
Will someone from the NHL headquarters respond if they see this clip from the episode "Helter Shelter"?
[h/t to Sports Illustrated]