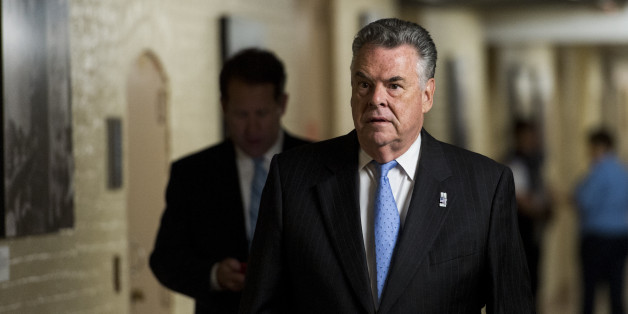 Rep. Peter King (R-N.Y.) and former New York Gov. David Paterson (D) quickly found shelter after Hamas rockets were fired at a town near Gaza that they were visiting on Tuesday.
King told Newsday that the New York politicians had 15 seconds to get to the shelter after hearing the sirens. King hobbled to safety on a bad ankle and someone grabbed the arm of Paterson, the current chairman of the New York Democratic Party, who is legally blind.
The missiles were eventually destroyed by Israel's Iron Dome system, King told Newsday. The defense system is backed by U.S. funds.
"Fortunately the rockets were intercepted in the air," King said. "I could see the Iron Dome take out one of the rockets. Then I heard a couple of the thuds."
The incident came just before Israel and Hamas agreed to an open-ended cease-fire to end almost two months of fighting in the region. Under the agreement, Israel and Egypt will continue to control access to Gaza while Hamas will maintain control of the region.
The two men were in Israel on a trip sponsored by the New York Board of Rabbis and were the latest in a series of lawmakers who have visited the country this summer to show support. New York Gov. Andrew Cuomo (D) visited recently, as did Rep. Steve Israel (D-N.Y.) and former New York City Mayor Michael Bloomberg (I).
BEFORE YOU GO
PHOTO GALLERY
Israel-Gaza Conflict