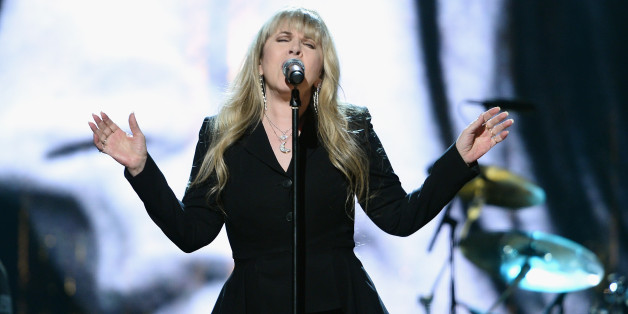 Stevie Nicks debuted another song from her upcoming album, "24 Karat Gold: Songs From The Vault," due out Oct. 7. The new track, "Lady," is the second single from the collection; "The Dealer" came out earlier this month.
"24 Karat Gold" is made up of songs Nicks wrote, but never released, between 1969 and 1987. "Each song is a lifetime," she said in a statement announcing the album earlier this summer. "Each song has a soul. Each song has a purpose. Each song is a love story … They represent my life behind the scenes, the secrets, the broken hearts, the broken-hearted and the survivors."
The lyrics to piano ballad "Lady" are classic Nicks. She paints a single moment of frustration and confusion. "I know that things have got to change but how to change them isn't clear," she sings. "I'm tired of knocking on doors and there's nobody there," and later, "And the time keeps going on by and I wonder what is to become of me."
BEFORE YOU GO
PHOTO GALLERY
24 Surprising Hollywood Relatives