TOP STORIES
SYRIAN AIRSTRIKES ON THE TABLE While the U.S. runs surveillance flights over Syria in advance of possible airstrikes, "Syria's foreign minister warned the U.S. on Monday not to conduct airstrikes inside Syria against Islamic State militants without Damascus' consent, saying any such attack would be considered aggressive." [WSJ]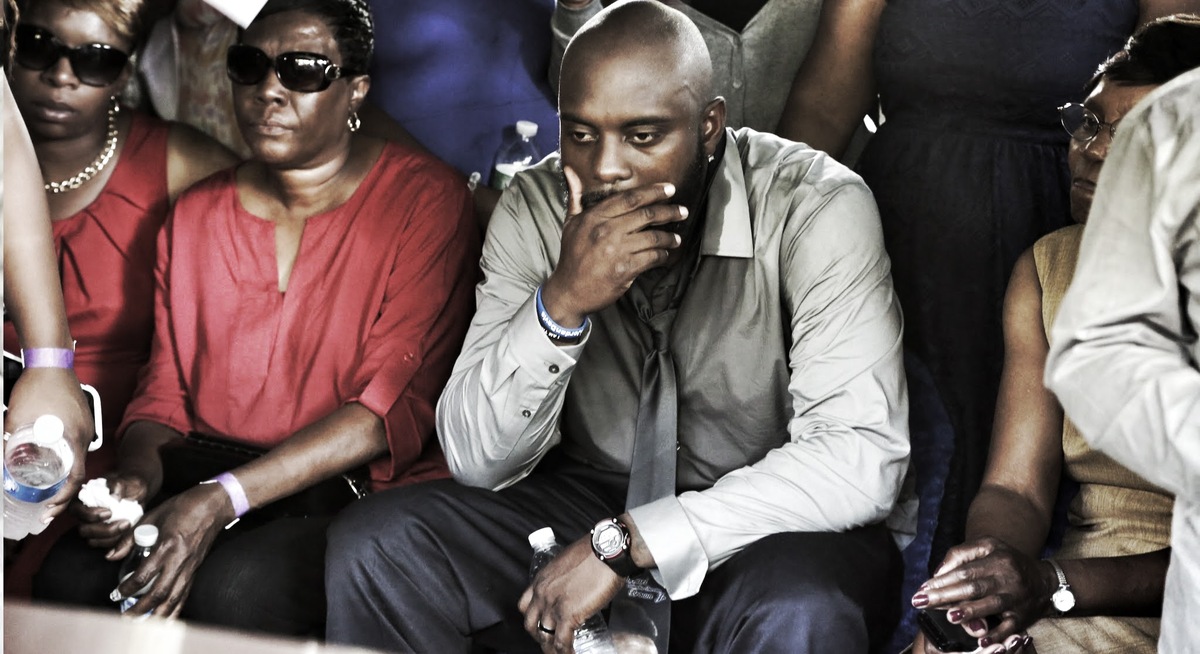 MICHAEL BROWN LAID TO REST "Hours after a packed funeral at a nearby church, Michael Brown's parents laid him to rest in an emotional cemetery service. Michael Brown Sr. and Lesley McSpadden were surrounded by dozens of family members and figures like the Rev. Al Sharpton and Jesse Jackson for a short service featuring prayers … After his son's casket was closed inside a copper vault, Brown gave out a pitched scream. Wearing a tie with his son's picture on it, he gazed at the vault for several long minutes before leaving." A man came forward with an alleged audio recording of the Michael Brown shooting yesterday. And in depressing news about America, "three-quarters of whites don't have any non-white friends." [HuffPost]
LIBYA STRIKES CATCH U.S. BY SURPRISE "Twice in the last seven days, Egypt and the United Arab Emirates have secretly launched airstrikes against Islamist-allied militias battling for control of Tripoli, Libya, four senior American officials said, in a major escalation of a regional power struggle set off by Arab Spring revolts. The United States, the officials said, was caught by surprise: Egypt and the Emirates, both close allies and military partners, acted without informing Washington, leaving the Obama administration on the sidelines." [NYT]
EMMYS PRETTY PREDICTABLE THIS YEAR "Breaking Bad" and "Modern Family" dominated the evening -- find the full list of winners here, along with all the snubs ("True Detective," you were robbed). Here's what everyone wore: the good, the bad, and the Lena Dunham ensemble. Seth Meyers was all right as host, but the true highlight of the evening was Billy Crystal's tribute to Robin Williams.
GAZA: 'WAR OF ATTRITION' "After 49 days of war, the armies of Israel and Hamas appear to have run out of new ideas — but not bombs. They are now slugging it out in a lopsided war of attrition … Defense Minister Moshe Yaalon said Sunday, 'If the leaders of Hamas think they can wear us down, they are wrong.' As the conflict enters its eighth week, the populations on both sides are less angry than exhausted." [WaPo]
UKRAINE, RUSSIA BEGIN TALKS Usually when one country believes you're invading on a new front, peace talks are hard. [Reuters]
LIFE INSIDE THE EBOLA QUARANTINE ZONE "A red rope guarded by police marks the 'quarantine line' around the West Point slum in the Liberian capital, Monrovia. Beyond it, more than 70,000 people are trapped -- angry, scared and increasingly hungry -- as the authorities seek to halt the spread of the deadly Ebola virus." A top Liberian doctor who was given the experimental drug ZMapp has died from the deadly virus. [CNN]
MEET THE CHINESE SUPER SUBMARINE This thing looks pretty intense. [WaPo]
WHAT'S BREWING
WASHINGTON'S FOOTBALL NAME SAGA CONTINUES After the Washington Post editorial team announced they would no longer refer to their local football team as the Redskins, ESPN has decided not to take a stance on the controversy. So it's up to announcers to decide -- let the verbal gymnastics begin. [HuffPost]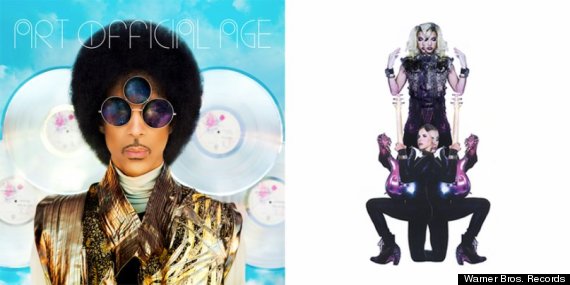 BECAUSE ONE ALBUM ISN'T ENOUGH Prince is dropping two, titled "ART OFFICIAL AGE" and "PLECTRUMELECTRUM," on the same day. Prepare yourself. [HuffPost]
AMAZON BOUGHT TWITCH FOR $1 BILLION A platform where you can watch people play games is worth a billion dollars. Take a minute to let that sink in. [NYT]
SO YOU'RE IN A BAD MOOD Here are some reasons for your sour state that have nothing to do with getting dumped or fired. [HuffPost] BK BACKLASH? "Burger King is getting whopped over its plan to avoid U.S. taxes by fleeing to Canada. People flooded the fast-food chain's Facebook page on Monday with threats of a boycott after the company announced talks to merge with Canadian coffee and doughnut chain Tim Hortons. The combined company would be headquartered in Canada." [HuffPost]
ON THE BLOG
BERNICE KING: 'A FOUNDATION FOR CHANGE IN POST-FERGUSON AMERICA' "Above all, the people of Ferguson, law enforcement and citizens alike, and every American community must aspire to forge a new unity based on mutual respect, understanding and goodwill … As my father said, 'The aftermath of violence is bitterness. The aftermath of nonviolence is reconciliation and the creation of a beloved community.' This is the way forward to end the current climate of violence and despair --- and to a new era of progress and hope for our country." [HuffPost]
WE THOUGHT YOU SHOULD KNOW
~ Book your Thanksgiving flights -- now.
~ Say goodbye to Facebook click bait.
~ Not to increase your paranoia, but here are six signs you may be getting fired.
~ You can measure the speed of light in your kitchen. Get going.
~ Meet the "noPhone," a fake phone to make you feel safe having a "phone" in your hands. If anyone buys this unironically … God help them.
~ Over 30,000 pounds of Chinese chicken feet were seized after being doused with hydrogen peroxide to make the feet look whiter.
~ And the first snippet of Lena Dunham's memoirs is out.
Got something to add? Send tips/quips/quotes/stories/photos/events/scoops to Lauren Weber (lauren.weber@huffingtonpost.com). Follow us on Twitter (@LaurenWeberHP). Does somebody keep forwarding you this newsletter? Get your own copy. It's free! Sign up here.