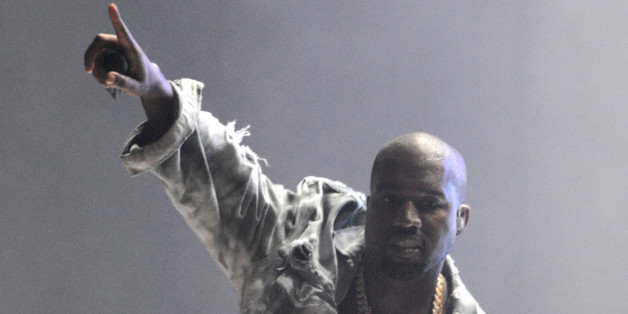 This weekend Budweiser will make history with its third annual Made in America festival taking place simultaneously in Philadelphia and Los Angeles, marking America's first bi-coastal festival.
In addition to seeing Kanye West, Pharrell Williams, John Mayer, Steve Aoki, Kendrick Lamr, and Iggy Azalea grace the stage during the Labor Day weekend event, concertgoers will also be able to participate in various interactive experiences including a new high-end dining experience through the "Budweiser 1876 Bistro."
Fans who are unable to attend the festival also have the opportunity to live stream each performance via the Made in America official site.
As one would expect, managing a large scale, two-day, bi-coastal music festival can present a number of logistical and technical issues, all of which has added to the anticipation of this year's gathering.
"That's what's exciting about this year. And that's what we feel is a unique fingerprint on this particular festival is the fact that it is bi-coastal this year, which unique of itself that it's happening during the same weekend. Which as you can imagine, presents some logistical challenges for those of us who are working the festival itself," Budweiser brand manager, Mike Thompson admitted to the Huffington Post.
"But the idea is, we look at this as one festival that's taking place on two different coasts, and half of our stage, and half of our audiences is separated by 2700 miles, but it's one cohesive festival…we'll do some live peek-ins and show some of the audience and make them experience what's going on in Philadelphia and vice versa."
Looking ahead to future Made in America festivals, Thompson revealed the brand's immediate plans to expand the length of the festival, as well as additional areas for artists to perform, and he didn't rule out the idea of going from a bi-coastal festival to a global one.
"Based on the success and demand, I guess the next step would be look at the opportunities to expanding the number of days," he revealed. "Maybe we're expanding the footprint and adding stages. Those are the things that we always talked about from the very beginning, when we were looking at the festival.
"But I think the consumer will ultimately dictate the direction that the festival goes based on our abilities to deliver a good experience and create demand, because that experience is what people are looking for."
BEFORE YOU GO
PHOTO GALLERY
Made in America Music Festival 2012