TOP STORIES
MEET THE AMERICAN ISIS FIGHTER Douglas McAuthur McCain, a 33-year-old born in Illinois who loved the NBA, is the first American to be killed fighting for the Islamic state. While authorities try to piece together what could have radicalized McCain, President Obama is beginning "to mobilize a broad coalition of allies behind potential American military action in Syria and is moving toward expanded airstrikes in northern Iraq." ISIS asked yesterday for $6.6 million for a 26-year-old American woman being held hostage. [WaPo]
OBAMA CHASING CLIMATE CHANGE "The Obama administration is working to forge a sweeping international climate change agreement to compel nations to cut their planet-warming fossil fuel emissions, but without ratification from Congress. In preparation for this agreement, to be signed at a United Nations summit meeting in 2015 in Paris, the negotiators are meeting with diplomats from other countries to broker a deal to commit some of the world's largest economies to enact laws to reduce their carbon pollution." The news of the push follows the United Nations' Intergovernmental Panel on Climate Change's report on the "irreversible, dangerous" effects of climate change. [Story, Image via NYT]
ISRAEL, HAMAS AGREE TO CEASEFIRE "Hamas agreed Tuesday to an open-ended cease-fire after seven weeks of fighting — an uneasy deal that halts the deadliest war the sides have fought in years, with more than 2,200 killed, but puts off the most difficult issues. In the end, both sides settled for an ambiguous interim agreement in exchange for a period of calm. Hamas, though badly battered, remains in control of Gaza with part of its military arsenal intact. Israel and Egypt will continue to control access to blockaded Gaza, despite Hamas' long-running demand that the border closures imposed in 2007 be lifted." [AP]
IMF CHIEF UNDER INVESTIGATION FOR FRAUD "IMF head Christine Lagarde says she has been placed under formal investigation for negligence in French fraud case but has not been charged. She has been questioned several times about her role in a 400m euro (£318m; $527m) compensation payout to businessman Bernard Tapie in 2008. Ms Lagarde was finance minister in President Nicolas Sarkozy's government at the time of the award." [Story, Image via BBC]
WHO SHUTS DOWN EBOLA LAB IN SIERRA LEONE After a health worker contracted the deadly virus, the World Health Organization is briefly shuttering an Ebola-testing labratory in Sierra Leone. And the director of the U.S. Center for Disease Control and Prevention believes Ebola still has the "upper hand" in the epidemic.
NEW AUDIO RAISES QUESTIONS IN FERGUSON The alleged audio of the shots that killed Michael Brown has been released to the public. Ferguson has postponed its city council meeting until it can find a large enough venue. And the St. Louis County Council estimates the unrest has cost the county upwards of $100,000 a day.
UKRAINE, RUSSIA TALKS GOING AS EXPECTED When Ukraine's holding alleged Russian invaders hostage, peace talks don't appear to be something that's really in the cards. "Just ahead of the talks, Ukraine released videotaped interrogations of the soldiers, who it said were part of a column of Russian infantry vehicles that its forces had attacked on Monday. The Russian Defense Ministry said the soldiers had strayed accidentally into Ukraine while patrolling an unmarked section of the border, according to the news agency Interfax." [Story, Image via WSJ]
WHAT'S BREWING
GRANTLAND'S COLLEGE FOOTBALL PICKS It's never too early to start talking about the National Championship. [Grantland]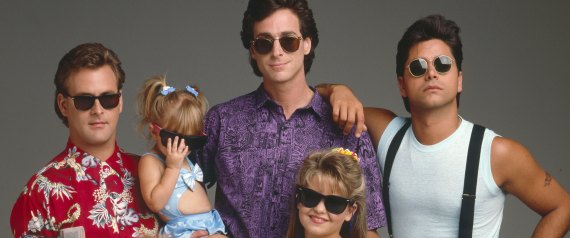 'YOU GOT IT DUDE' A 'Full House' reunion is in the works -- let the nostalgia sweep over you. [HuffPost]
DON'T GO ON NATIONAL TELEVISION If there's a warrant out for your arrest. Remember Miley Cyrus's date for the VMAs, who gave a speech about youth homelessness in L.A.? Turns out he's a wanted man. [AP]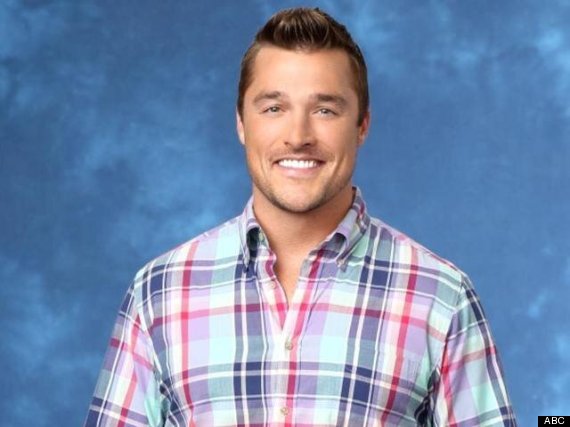 AND THE NEW BACHELOR IS... America's favorite farmer, Chris Soules. [Us Weekly]
SNAPCHAT'S WORTH $10 BILLION Turns out blowing off Mark Zuckerberg's $3 billion dollar offer for your company can pay off. [WSJ]
EVERYBODY LOVES A BIGGER SCREEN The next iPad screen, set to be unveiled in 2015, will be 12.9 inches. [Reuters]
WHAT YOUR STATE IS BUYING ON EBAY This infographic breaks down the eBay shopping habits per state -- ladies, looks like you want to move to Missouri. [HuffPost]
TALK ABOUT SABOTAGE Uber's alleged playbook for taking down Lyft reads like a le Carre spy novel. [The Verge]
ON THE BLOG
REEVALUATING SECURITY RISKS IN APPS "Facebook has announced that it will soon be publishing an update to its iOS app, which will fix a flaw in the program that allows phone calls to be made without the user's knowledge or consent … What we should do is start taking the time to read the fine print before we download apps that request access to our phone's data and functionality, and really consider if the app's utility is worth the potential security risks that may come with using it." [HuffPost]
WE THOUGHT YOU SHOULD KNOW
~ Don't text your girlfriend you've been kidnapped because you want to hang out with your bros.
~ Here's a sneak peek at Lauren Conrad's bridesmaid dresses, which are predictably perfect.
~ The Starbucks pumpkin spice latte is here.
~ This may be the first ALS ice bucket challenge proposal video.
~ If the UK joined the U.S. as a state, it'd be the second poorest.
~ This bacteria may be able to cure peanut allergies.
~ And check out the Instagram app that makes your videos "look as if they're shot by Scorsese or Michael Mann."
Got something to add? Send tips/quips/quotes/stories/photos/events/scoops to Lauren Weber (lauren.weber@huffingtonpost.com). Follow us on Twitter (@LaurenWeberHP). Does somebody keep forwarding you this newsletter? Get your own copy. It's free! Sign up here.