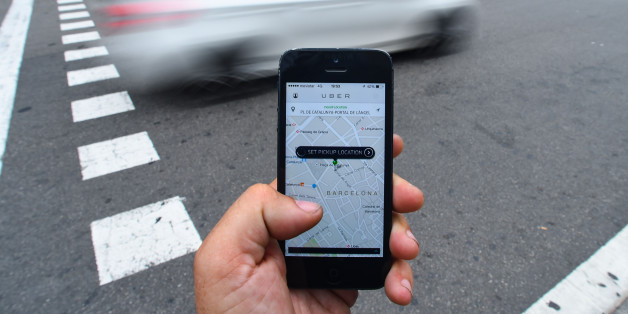 Uber has been at the center of many scandals, giving people plenty of reasons to be mad at it. But its latest scandal might be a reason to praise it.
The ride-sharing company's cutthroat business tactics are quickly becoming legendary, but its latest ploy just doesn't seem all that scandalous. Uber's so-called "Brand Ambassadors" are using company-issued phones and credit cards to hail rides from its biggest rival, Lyft, and then trying to recruit their drivers to work for Uber, according to documents obtained by The Verge.
This alleged scheme -- which Uber copped to in a blog post -- may seem a bit shady. It certainly undermines Lyft's ability to compete. But poaching workers is a well-established hiring practice and one that typically benefits workers. A worker recruited by a rival can either jump ship and make more money or negotiate with their employer for better pay.
Uber's CEO Travis Kalanick made this point on Twitter:
@jasonfried @aarongraves @dhh the point is drivers deserve to have options & they are independt & shouldn't be restricted from other oppty's

— travis kalanick (@travisk) August 26, 2014
Poaching is not always welcome in the tech industry. Workers at Google, Apple, Adobe and Intel sued the companies for allegedly conspiring not to hire away each others' engineers, arguing that the plan suppressed their wages for years.
Uber's plan, dubbed Operation SLOG, is basically the hyper-aggressive opposite of the alleged Google-Apple-Adobe-Intel scheme.
In its relatively brief existence, the company has been accused of price gouging, ordering then canceling rides from competitors (twice) and making traditional taxi drivers obsolete.
In its blog post, Uber denied intentionally ordering and then canceling rides with competitors, which would hurt drivers by wasting their time and denying them fares.
Lyft -- which The Verge noted has also been trying to poach competing drivers -- did not immediately return a request for comment.