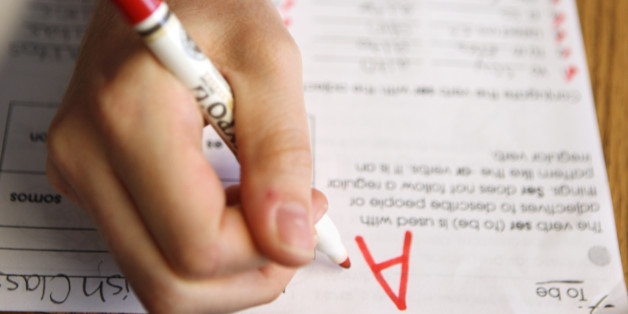 NEW YORK, Aug 28 (Reuters) - An assistant principal at a New York high school who admitted to secretly changing his son's grades to passing from failing will have to pay a $7,000 fine but will keep collecting his $104,437-a-year salary, school officials said on Thursday.
Abdurrahim Ali admitted to hacking into the computer system at Bread and Roses Integrated Arts High School in Harlem to boost his son's grades, according to the city's Department of Education and its Conflicts of Interest Board. From 2009 until 2013, the son attended the school where his father worked.
As a consequence, Ali was removed from his post at the school but remains an unassigned employee of the school system.
"Mr. Ali abused his position, and has been disciplined for his inappropriate actions," Devora Kaye, the education department's spokeswoman, said in an email.
"The DOE is committed to swiftly addressing any improper behavior in our classrooms, to ensure that we are delivering a high-quality education to all our students," Kaye said.
In a sworn document filed with the conflicts board, Ali admitted using his position to benefit his son, who was struggling at the school.
"I used my Bread and Roses administrator identification and password to log into the Bread and Roses student grading program and changed 11 of my son's exam and course grades from failing to passing scores," Ali said in the document.
Ali, a 25-year employee of the city's schools, started working as assistant principal at the school in 2006.
Attempts to reach Ali for comment were not immediately successful.
(Reporting by Barbara Goldberg; Editing by Peter Cooney)
BEFORE YOU GO
PHOTO GALLERY
Education Leaders Who Have Never Taught