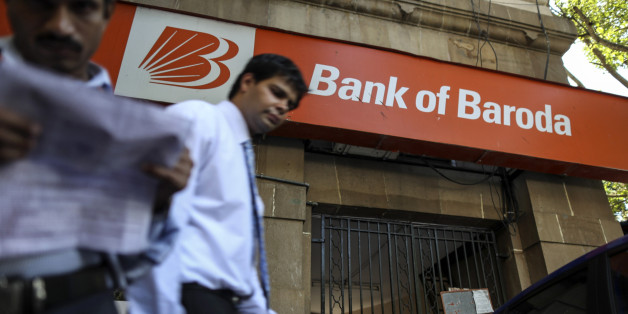 Every 30 minutes a woman in India is raped and many never see justice because they are too fearful to report their attackers to a corrupt police force.
But a new innovation may soon change that.
The police in India are notoriously understaffed, underpaid and untrained to handle crimes against women, The New York Times reported last January.
Since their compensation is meager, many officers often rely on bribes and pay little attention to victims who don't have political connections.
Realizing the need for women in India to be able to securely and confidently report crimes that have been waged against them, Odisha police officer Joydeep Nayak invented the Instant Complaint Logging Internet Kiosk (iClik). The device is modeled after an ATM's design and allows users to log a complaint to the police in a similar fashion to the way they would take out money, according to India Today.
Users can file a complaint in one of three ways. They can manually type their issue onto the machine, speak into the machine or submit a written statement.
Critics say that this may add an undue step in the reporting process, but advocates say that women simply will likely not reveal the crime otherwise.
"Women dread going into an all-male police station," Lopamudra Baxipatra, head of the local Women's Commission, told the Sydney Morning Herald. "It's not just that it is intimidating, but they have heard of women being assaulted in police custody. They come to me with complaints but when I tell them to go to the police, they refuse."
Still in its pilot phase, the iClik is available at the Bank of Baroda in Bhubaneswar 24 hours a day and was unveiled in January.
It came on the heels of a horrific gang rape case that awoke the world to the dangers women face in India and incited activists there to take action.
While riding home with a male friend in December 2012, a 23-year-old woman was raped repeatedly by four men who also penetrated her with a metal rod, the Associated Press reported. The attack led to severe injuries from which she eventually died at a Singapore hospital.
The attackers were sentenced to death last September, but such gruesome attacks are still far too common there.
Nearly two weeks after two teenage girls were raped and hanged from a tree in northern India in June, a 45-year-old woman was gang-raped and also hanged in the same state, according to the Times of India.
The iClik might be the systemic change that begins to shift the way these crimes are handled.
After a 30-year-old mother of two reported a rape, she saw her attacker laughing with an officer outside of her South Delhi apartment, The New York Times reported in January.
"That officer ... said I would be ridiculed unless I agreed to settle things without an investigation," she said.
Seven months in, about eight to 10 women register complaints daily, according to the Sydney Morning Herald and users say it's a welcome reprieve.
After Manju Mitra, 38, was beaten by her husband who demanded more dowry, she was determined to seek out justice. But on her way to the police station she was threatened with her life by her husband and his friends, the Toronto Star reported.
She was able to circumvent them by reporting the crime through the iClik.
"In 10 minutes, I was out. It was so easy," Mitra told the news outlet. "I wish more women knew about it."
BEFORE YOU GO
PHOTO GALLERY
4 Sentenced In Gang Rape Case