In a case that has outraged animal advocates, burglars temporarily blinded a dog with ammonia while breaking into a home in Manchester, England, on Aug 15.
The thieves spotted the border collie, named Jack, as they entered the kitchen mid-morning and sprayed the chemical in his face, causing great pain and loss of sight, according to a Greater Manchester Police bulletin. The dog was in agony when he was rushed to the vet for treatment.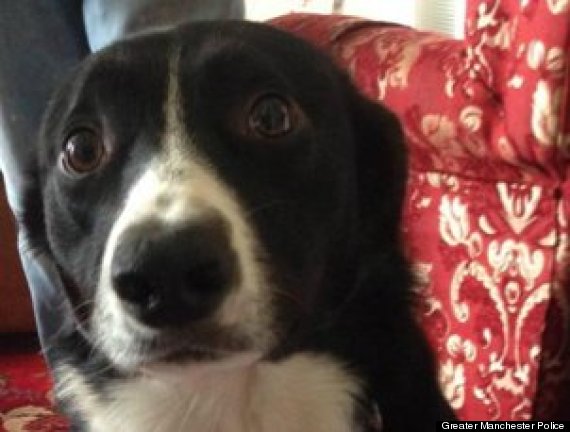 Jack's recovery took 10 days because one eye was so badly damaged, but he'll be fine, a Greater Manchester Police spokesman told The Huffington Post.
The thieves made off with cash and electronics. If caught, they could face burglary charges that carry a penalty of up to three years behind bars and possibly additional animal cruelty charges that carry a penalty of up to nearly a year, the spokesman said.
"This was a horrific and needless attack," Charlotte Melvin, an inspector with the Royal Society for the Prevention of Cruelty To Animals, said in a statement, adding, "I would urge anyone who knows anything about this burglary and the attack on Jack to contact the police."