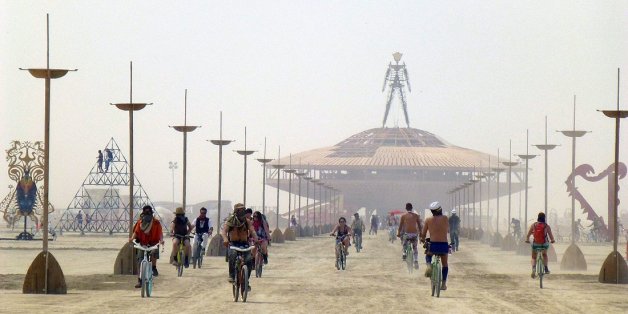 A woman has died at Burning Man after being struck by a bus carrying passengers around the festival, reports the Reno Gazette-Journal.
The tragic event happened just after midnight on Thursday in Black Rock City, Nevada, and the Pershing County Sheriff's office is currently investigating the circumstances of the accident.
Though the woman's name has not been released publicly, a blog post on Burning Man's website, written by event spokesman Jim Graham, states that authorities have made contact with the victim's family and will be releasing information soon.
Fatal accident occurs at Burning Man event - http://t.co/w4LIr5Ap03

— Burning Man (@burningman) August 28, 2014
"This is a terrible accident," Burning Man co-founder Marian Goodell said in a statement. "Our thoughts and prayers are with her family, friends and campmates. Black Rock Rangers and Emergency Services Department staff are providing support to those affected."
According to ABC News, the last death at Burning Man occurred seven years ago, when an individual fell under a trailer.
Earlier this week the festival grounds were temporarily closed due to heavy rain. After reopening, nearly 60,000 attendees are expected to be in the desert.
UPDATE: The woman has been identified as 29-year-old art gallery manager Alicia Louise Cipicchio. According to an anonymous colleague who spoke with USA Today, she worked in sales and management at the gallery and was an "amazing girl, full of life, loved by everybody."