 Wednesday night marked Diane Sawyer's last day as anchor of ABC's "World News." The veteran journalist, who announced in June that she would be stepping down from her post, signed off and will be succeeded by David Muir. Sawyer isn't leaving ABC News, of course -- she will be focusing her energy instead on the big interviews and "specials" that have defined her career.
Sawyer joined ABC News in 1989, and since then she has conducted some of the biggest, most exclusive interviews with world leaders, celebrities and inspirational figures from around the world. Over the course of her nearly 4 decade career, Sawyer has circled the globe countless times, traveling to report live from countries like Baghdad, Germany, Turkey, Saudi Arabia, Afghanistan and Iran.
In honor of Sawyer's last "World News" broadcast, and in anticipation of the ABC News career she transitions into now, we've decided to take a look back at some of her biggest ABC News career moments.
Sawyer joined ABC News as co-anchor of "Primetime Live" in 1989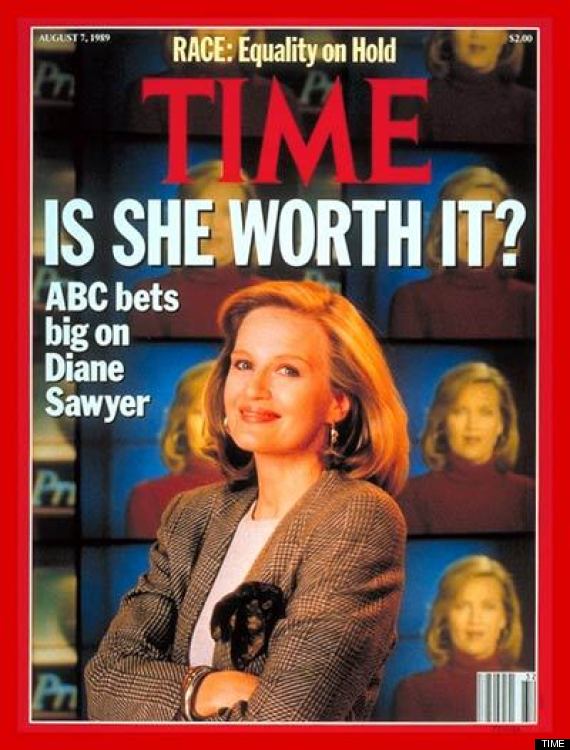 Sawyer, who had been with CBS News since 1978 and become the first female correspondent on "60 Minutes," began her career with ABC News as a co-anchor on "Primetime Live" alongside Sam Donaldson.
Interview With Saddam Hussein, 1990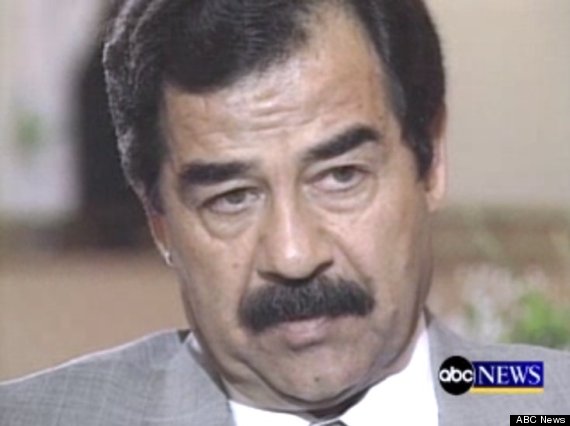 In a rare television moment, Sawyer spoke to Iraqi President Saddam Hussein in 1990. It was his first Western TV interview in about a decade, according to ABC News.
Interview With Bill Clinton And Hillary Clinton, 1992 Sawyer landed the first interview with then-President-Elect Bill Clinton and wife Hillary Clinton in their home after he won the 1992 presidential election against President George H. W. Bush.
Interview With Michael Jackson And Former Wife Lisa Marie Presley, 1995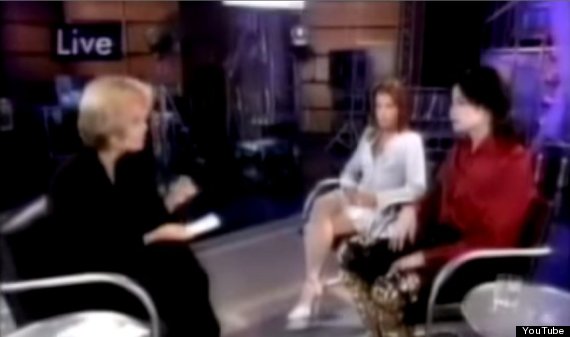 Perhaps the most talked about television interview that summer was Sawyer's exclusive interview with Michael Jackson and his then-wife Lisa Marie Presley. It was Jackson's first interview since facing child molestation accusations in 1993 and the only interview given by both Jackson and Presley together. The interview brought in around 60 million viewers.
Inducted Into Television Academy Hall Of Fame, 1997 Among Sawyer's many awards are a Daytime Emmy Award for Outstanding Morning Program, an IRTS Lifetime Achievement Award, a USC Distinguished Achievement in Journalism Award and a GLAAD Media Award for Excellence in Media.
President George W. Bush's Capture Of Iraqi President Saddam Hussein, 2003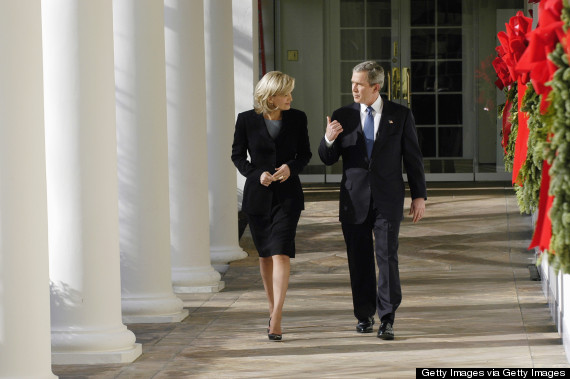 Sawyer sat down with former President George W. Bush in his first one-on-one interview since news broke that Iraqi President Saddam Hussein had been captured. Bush described where he was the moment he first heard the news. "Was this the best day of your presidency?" Sawyer asked, to which Bush responded, "No. The best day of my presidency was when I was sworn in as President."
"Foster Care: A System in Crisis," 2006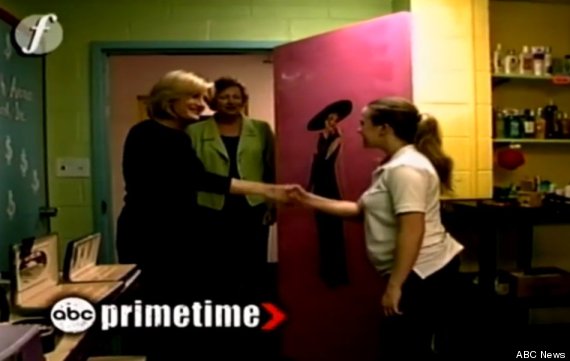 Sawyer launched one of the strongest calls to action on the American foster care system in 2006. She highlighted the lives of some of the nation's hundreds of thousands of foster children, looking at instances of physical abuse, neglect and even death.
Receiving Visa Into North Korea, 2006.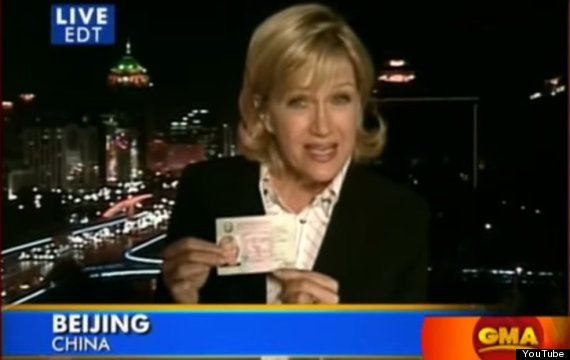 In 2006, Sawyer was given an extremely rare opportunity and was granted access into North Korea, a country that hardly ever allowed entry by foreign journalists. She told her colleagues on "Good Morning America" that the visa was "one of the rarest things you could ever see in journalism." During her trip, she interviewed General Ri Chan Bok. During that same year, Sawyer became the only American journalist to give live reports from not only North Korea, but Syria, Afghanistan, Iran and Saudi Arabia as well.
Interview With Family Of Virginia Tech Shooting Victim, 2007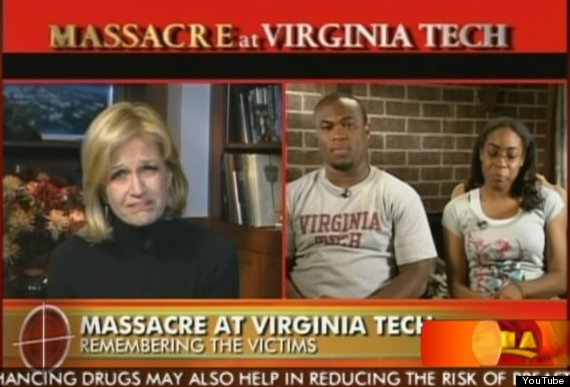 Sawyer was visually distraught and nearly brought to tears in her interview with family members of one of the victims of the 2007 Virginia Tech shooting massacre.
Interview With Former First Lady Nancy Reagan, 2007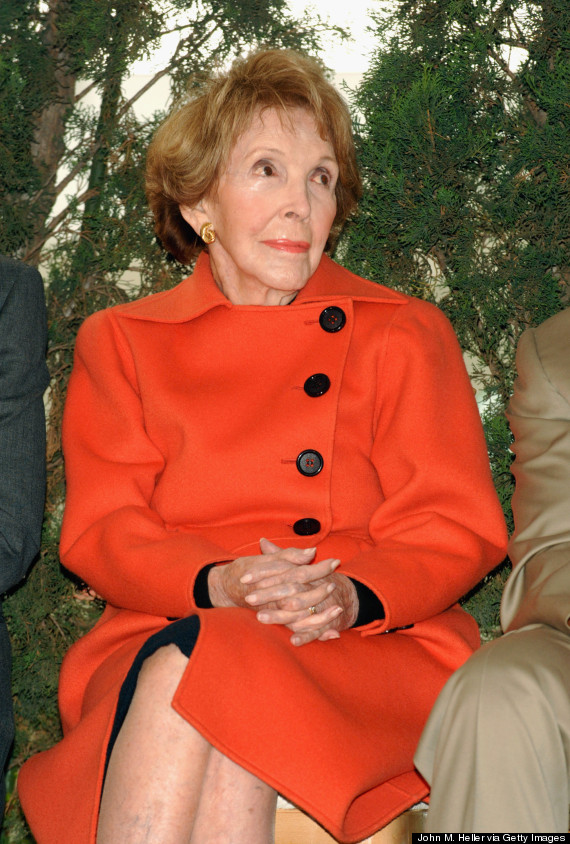 Sawyer conducted an emotional interview with the former First Lady on her husband's struggle with Alzheimer's disease. The former First Lady admitted to Sawyer that things have only gotten harder since Reagan passed in 2004. "I miss him more," she told Sawyer.
Farewell To "Good Morning America," Onto "World News," 2009.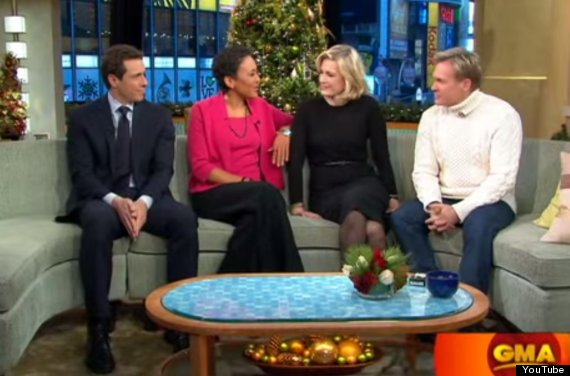 "I'm going to try to take the advice of that immortal philosopher, Dr. Seuss, who said, 'Don't cry because it's over, smile because it happened,'" Sawyer said on air during her farewell episode. "And this morning I am beaming at all of you. My heart is smiling. And the privilege of sharing my mornings with all of you has been more than I can say."
A Hidden America: Children of the Mountains," 2009
"Hidden America" was a series that shined light on some of the toughest struggles in the US that many Americans know very little about. Sawyer received a Peabody Award for her 2009 work on "A Hidden America: Children of the Mountains," which followed the lives of thousands of families living in poverty in Central Appalachia. The report brought in an average of 10.9 million viewers, one of the largest ratings wins in "20/20" history at the time.
Special Report: "If Only I Had a Gun," 2009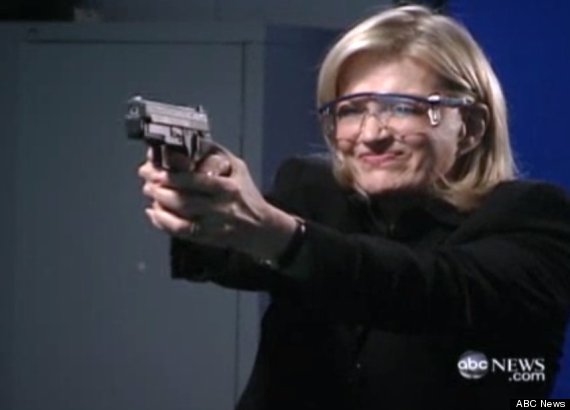 Sawyer teamed up with colleague David Muir to take a deeper look into America's growing gun violence crisis. The special report, "If I Only Had A Gun," took a look at gun crimes in the US and posed the question of whether or not incidents at Columbine High School and Virginia Tech University could have been prevented if the teachers were allowed to carry guns.
Boosting "World News" Ratings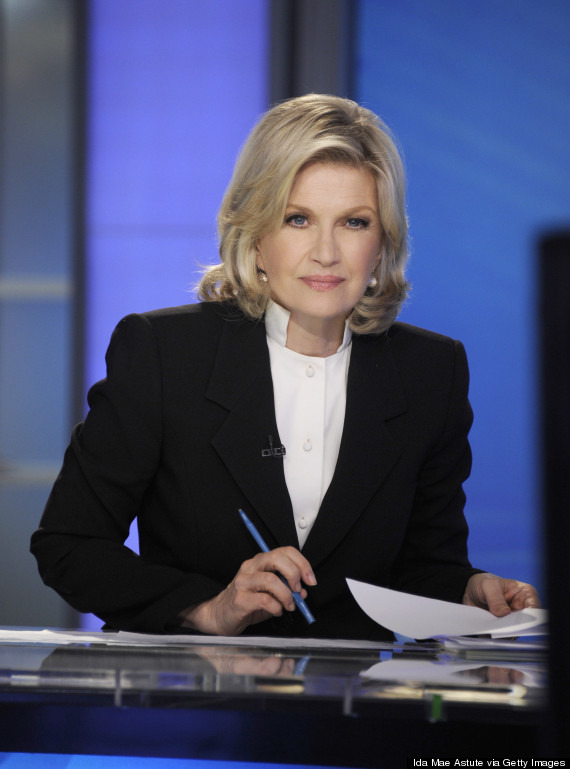 In her time at "World News," Sawyer and ABC News saw some of the best ratings in program history. After Sawyer took over for Charlie Gibson in 2009, the show gained an 8 percent ratings boost in just the first month. Today, "World News" is edging closer to its rival "NBC Nightly News" for the first time in years. The show saw a rare streak of ratings wins in 2014, beating NBC News in the key A25-54 demo in Q2-- for the first time in over six years.
Interview With Top US General In Afghanistan, 2010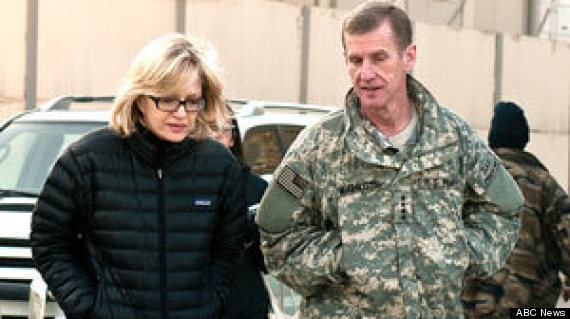 Sawyer traveled with US General Stanley McChrystal through the battlefields of Afghanistan. McChrystal, the top US and NATO commander in Afghanistan, was responsible for telling President Obama in 2009 that more troops were needed or the mission would fail. This prompted an increase of some 30,000 men and women sent to war. During a discussion on the surge of troops, McChrystal argued to Sawyer that the US was making progress. "We are on the way to convincing the Afghan people that we are here to protect them," he told her.
"Haiti's Orphans in the Crisis," 2010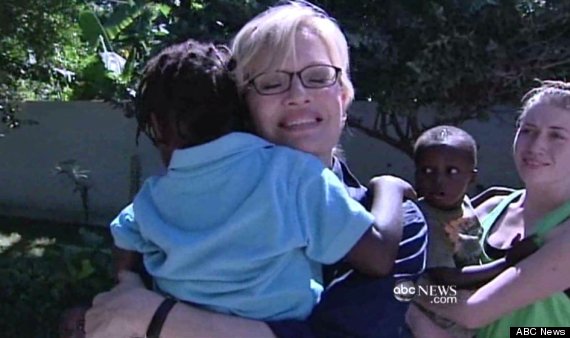 Sawyer traveled to orphanages in Haiti to report on what she called the "staggering" number of parentless children.
Interview With President Obama, 2013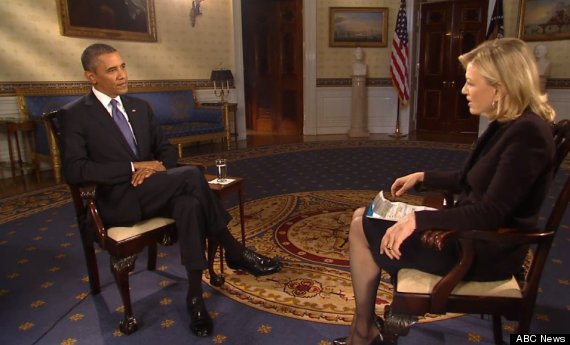 Sawyer sat down with President Barack Obama to discuss the possibility of military intervention and missile strikes in Syria.
Interview With Malala Yousafzai, 2013
In an exclusive interview with Malala Yousafzai, the young girl who was shot in the head at age 14 by the Taliban, Sawyer gave an emotional and inspirational account of the fight for women's rights and education in Pakistan.
Presidential Election Coverage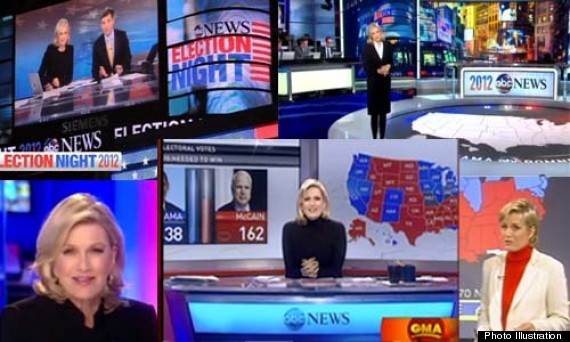 Some of Sawyer's most famed moments come from her coverage of United States presidential elections. From the 2000 presidential race between George W. Bush and Al Gore to Barack Obama's 2012 victory over Mitt Romney to lock down his second term, Sawyer has been at the forefront of some of the nation's most breaking political news.
Bids Farewell To "World News," 2014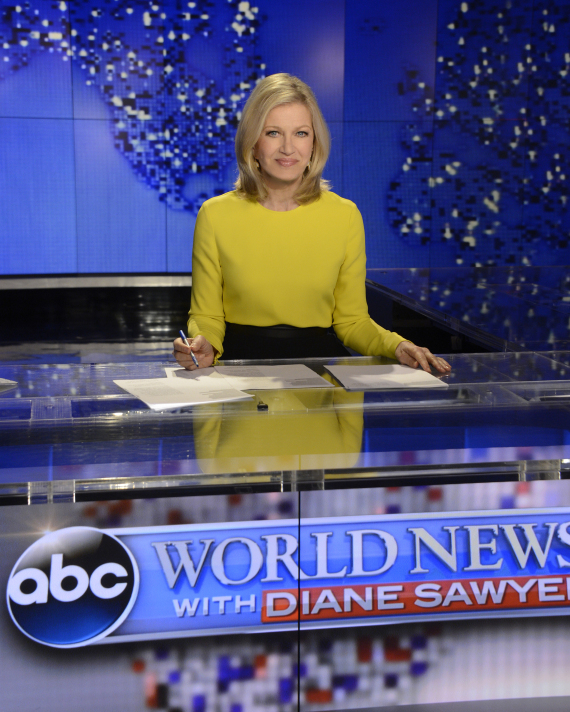 In the latest milestone in her legendary career, Sawyer shared a sweet goodbye with her viewers Wednesday night when she signed off of "World News."
"It has been wonderful to be the home port for the brave and brilliant forces of ABC News around the world and to feel every single night you and I were in a conversation about the day together," she said. "With gratitude for these years, I thank you and I'll see you right back here on ABC News very soon."