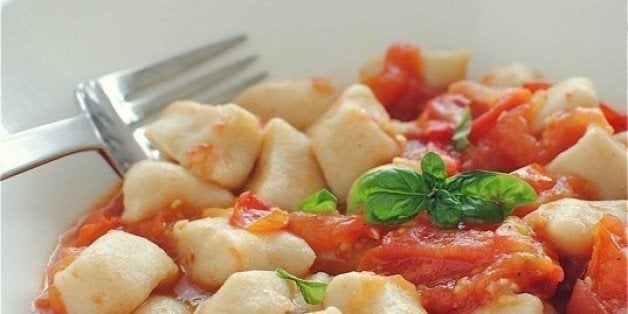 In this life, we get to eat far too few things that can be described as "cloud-like." We've got marshmallows, meringues and the occasional dollop of whipped cream. Don't worry, we've figured out two more, and they're not even dessert: gnocchi and gnudi.
These two different styles of Italian dumplings are the perfect comfort food. They're filling without feeling heavy and are nearly always blanketed in a sauce that deserves sopping up. These delicious cousins are made similarly, shaped similarly and served similarly -- so, what's the difference?
Originally, if the main ingredient was potato, we called it gnocchi. But as with all culinary evolutions, things have begun to deviate from strict definition. In Italian, gnudi roughly translates to 'nude,' which means you should think of gnudi as a naked ravioli -- filling only. That's why gnudi's main ingredient is usually ricotta. We've found gnudi to be a bit more forgiving to make at home, but neither gnudi or gnocchi are rocket science and just require a little practice.
You hear that? Just a little practice and linguistic forgiveness earns you a cloud-like dinner.
BEFORE YOU GO
PHOTO GALLERY
Quick Pasta Recipes