The Kardashians have spent years (not to mention millions) making a household name for themselves, but now... Kendall Jenner is trying to 'drop' it.
Although she doesn't bear the same last name as four of her famous siblings, Kendall Jenner is trying to distance herself from her TV show past in a major way. Older sister Kim Kardashian announced earlier this year that Kendall was no longer using her last name at casting calls, but this time Kendall's decided to drop her last name from her comp card, which are model speak for business cards.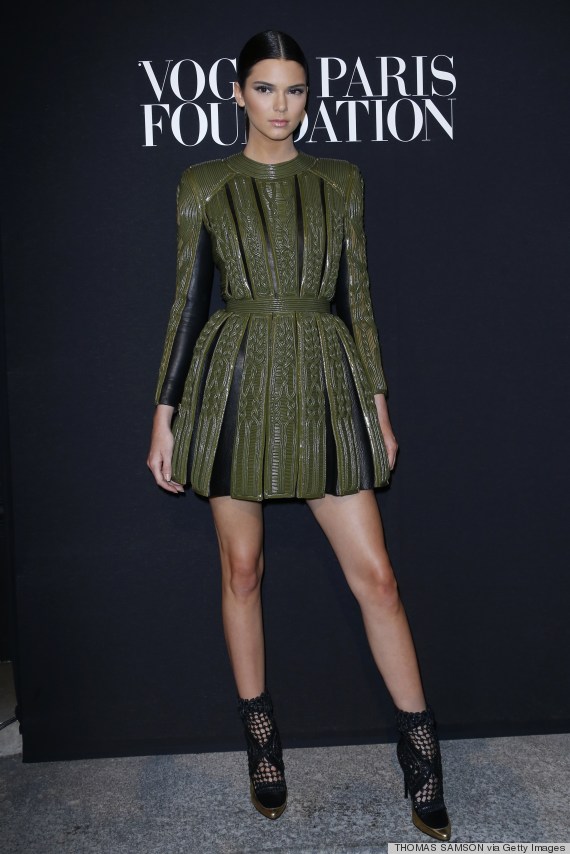 The new "It" girl has made it very clear that she wants to be taken seriously in the fashion world, despite the common belief that her reality TV stardom and family ties to big-name designers has gotten her where she is now. Harpers Bazaar thinks that Kendall is trying to become one of the 'greats' by dropping her last name -- putting her right up there with "Gisele, Naomi, Christy and Kate."
Seeing as Kendall is rolling with a crew of models and forbidding her sister to sit at her fashion shows, we're convinced that Kendall is not only serious, but dead-set on making her own name. We're just wondering how many shows "Kendall" is going to walk this time at New York Fashion Week.
BEFORE YOU GO
PHOTO GALLERY
Style Evolution: Kendall Jenner