A woman in the UK was severely injured Monday after she asked a stranger to stop groping her and he punched her in the face.
At Notting Hill Carnival yesterday a man in the crowd grabbed my arse. When I told him not to he did it again. I pushed him away, exercising my right to tell a man to stop touching my body without my permission, so he took a swing at me and punched me in the face.
She also posted a photo of her injuries, which she said landed her in the hospital for nine hours.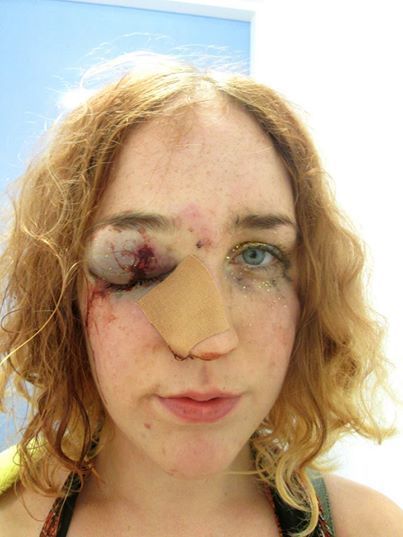 "A woman should be able to leave the house without fear of being sexually assaulted," Brandon's Facebook post continued. "And she should be able to defend herself without being put in hospital."
Brandon's friend, 22-year-old Rebecca Hammerton, attended the Carnival with Brandon and said her friend had only been at the event for 15 minutes when the assault occurred.
"After she pushed him away he started walking off and then a couple of people were laughing, which we think damaged his ego," Hammerton told the Evening Standard. "He walked back and swung round and punched her in the face with a right hook punch, using the force of his whole body."
Hammerton also noted that the man seemed "really calm" as he made the punch.
Scotland Yard is investigating the incident. No arrests in the case had been made as of Wednesday.
BEFORE YOU GO
PHOTO GALLERY
Famous Abduction Cases