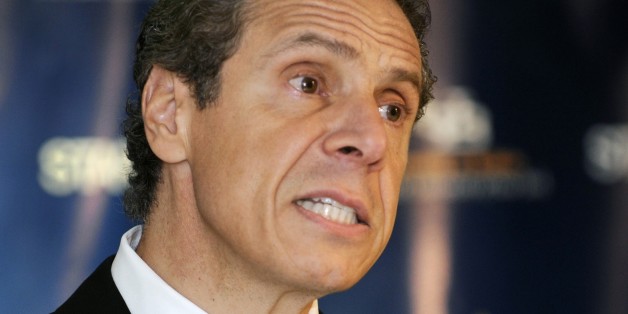 Just two days after The New York Times declined to endorse Governor Andrew Cuomo in New York's Democratic primary, the Grey Lady picked an upstart candidate for lieutenant governor instead of Cuomo's handpicked choice.
The Times endorsed Tim Wu, a Columbia University law professor, over Kathy Hochul, a former congresswoman who is running to become Cuomo's second-in-command after the current lieutenant governor's retirement. The editorial cited Hochul's "deeply troubling record on health reform, gun control and environmental deregulation" as reasons to seek an alternative. While conceding that Hochul had changed some of her opinions on those issues over the years, the Times said that "her willingness to shift politically does not suggest she would offer any kind of independent judgment." Wu, the newspaper maintained, "has an impressive record in the legal field, particularly in Internet law and policy," and "wants to speak out on complicated issues that are too often ignored in Albany like immigrant rights and broadband access."
The Times emphasized that Wu's newness to the political arena would not hinder his job performance. That was in contrast to Tuesday's editorial, which did not endorse Cuomo's Democratic opponent, Zephyr Teachout, citing her lack of experience.
The stunning non-endorsement of Cuomo came on the heels of an extensive New York Times investigation, which found that Cuomo interfered with an ethics commission he had created to help root out corruption in Albany. In its non-endorsement, the Times explained that Cuomo "broke his most important promise" in its refusal to endorse him.
Though the non-endorsement carries symbolic weight, Cuomo is favored to win the primary and re-election in November. A Marist poll taken after the Times investigation found that he led his Republican opponent, Rob Astorino, 54 percent to 23 percent.