TOP STORIES
UKRAINE: RUSSIA INVADING "Determined to preserve the pro-Russian revolt in eastern Ukraine, Russia reinforced what Western and Ukrainian officials described as a stealth invasion on Wednesday, sending armored troops across the border as it expanded the conflict to a new section of Ukrainian territory." According to Mykhailo Lysenko, the deputy commander of the Ukrainian Donbas battalion, "This is a full-scale invasion." [NYT]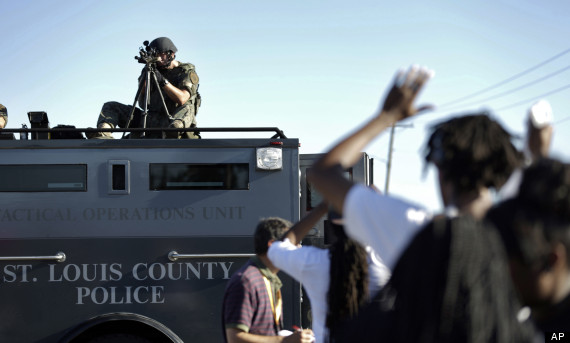 POLICE DEFEND FERGUSON TACTICS "St. Louis County Police Chief Jon Belmar defended his department's use of tear gas, smoke, batons, rifles and armored trucks in the days of civil unrest that followed the Michael Brown shooting, saying that the military equipment is sometimes necessary to patrol urban areas." A St. Louis forum showcased the "long-simmering anger over police violence" in the area. And former police chief Daniel Isom II is set to become the only African American in Missouri Governor Jay Nixon's cabinet after he appointed him director of the Department of Public Safety. [USA Today]
NO WINNERS IN GAZA CONFLICT Fifty days and 2,100 fatalities later, Israel and Hamas have entered into another tenuous ceasefire. Meet the last four people to die in the conflict. [Businessweek]
ISIS 'ONE OF WORLD'S RICHEST TERROR GROUPS' "The Islamic State runs a self-sustaining economy across territory it controls in Syria and Iraq, pirating oil while exacting tribute from a population of at least eight million, Arab and Western officials said, making it one of the world's richest terror groups and an unprecedented threat." Meet the ISIS leadership. A second radicalized American may have been killed fighting for ISIS in Syria. Shirley Sotloff, the mother of a U.S. journalist held captive by ISIS, made a public video plea to the terrorist group to release her son. [WSJ]
40% OF EBOLA CASES IN LAST 21 DAYS According to the World Health Organization, Ebola "continues to accelerate." The deadly virus "has killed nearly as many people as all the previous known outbreaks combined." [Reuters]
JPMORGAN, OTHER BANKS BREACHED IN CYBERATTACK "The hackers infiltrated the networks of the banks, siphoning off gigabytes of data, including checking and savings account information, in what security experts described as a sophisticated cyberattack." Bloomberg alleges the Russians are involved. [NYT]
FORGET ABOUT THE iPHONE 6 The iWatch is also getting released in September -- watch out Google. [Story, Image via Recode]
WHAT'S BREWING
DON'T MAKE UP A HEROIC STORY ...if you do something stupid like sustaining two ankle sprains while jumping from a building -- especially if you're a captain on the USC football team. "Southern California cornerback Josh Shaw has admitted to lying to school officials about how he sprained his ankles last weekend, retracting his story about jumping off a balcony to save his drowning nephew. Shaw has been suspended indefinitely from all of the Trojans' team activities, the school announced in a statement Wednesday." [HuffPost]
COLLEGE FOOTBALL STADIUMS MISSING STUDENTS Student attendance is down 7.1% since 2009, a mark of "soaring ticket prices, more lopsided games and fewer matchups against longtime rivals, and the proliferation of televised games that make it easier than ever for students to keep tailgating long after kickoff." Also, it's really hard to text in a football stadium. [Story, Image via WSJ]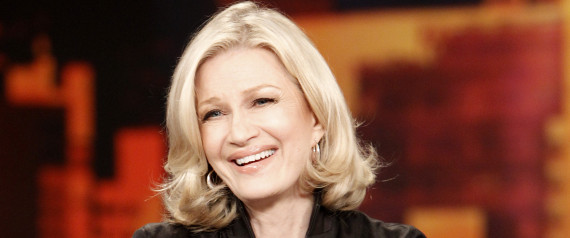 GOOD NIGHT AND GOOD LUCK, DIANE Watch Diane Sawyer's final signoff as the anchor for "World News." [HuffPost]
FALL MOVIE PREVIEW Get ready for some serious Oscar bait. [HuffPost]
THE COUCH WILL ALWAYS BE THERE That's why Netflix has quite the bevy of binging options come September. [Time]
AN ELEVEN-YEAR-OLD IS A SERIAL ARSONIST "The dude is a terror," said David Cox, the fire chief of Flint, Michigan. "This has been going on for months. They have been having their way all summer. These kids were so tough -- they had pit bulls at [an abandoned] house they had access to." [HuffPost]
WHEN YOU GET A COMPLIMENT Here's how to respond "without just giving one back." [HuffPost]
OVER 14.5 MILLION LOST INTERNET YESTERDAY "Experts say the limited number of Internet service providers—and unimpressive bandwidth speeds—available to many Americans is a major issue. 'This outage sheds light on one of the most significant challenges facing the United States: our lack of a plan for world-class, stable, resilient communications capacity,' Susan Crawford, a professor at Cardozo Law School, visiting professor at Harvard Law School, and former adviser to the Obama administration told VF Daily." [Story, Image via Vanity Fair]
ON THE BLOG
PEGGY DREXLER: MEN AND WOMEN AREN'T TOTALLY DIFFERENT "All of this being said, it's important to recognize that the qualities men and women share, or don't, are fluid and ever-changing, and prone to shifting with time, experience, and relationships. We're not stagnant beings." [HuffPost]
WE THOUGHT YOU SHOULD KNOW
~ Zara pulled the children's pajamas that looked like concentration camp uniforms (and no, this is not an Onion article).
~ You can see what records look like with your Instagram photos on them.
~ This tiny piglet hopping through the grass is bound to make your day.
~ You can now buy a 99-pack of beer.
~ Jimmy Kimmel staged a mini-Friends reunion, with a set featuring the purple door and all.
~ Taco Bell for life apparently means just $10,000 worth of tacos.
~ Stop the presses: Hello Kitty is NOT a cat.
Got something to add? Send tips/quips/quotes/stories/photos/events/scoops to Lauren Weber (lauren.weber@huffingtonpost.com). Follow us on Twitter (@LaurenWeberHP). Does somebody keep forwarding you this newsletter? Get your own copy. It's free! Sign up here.