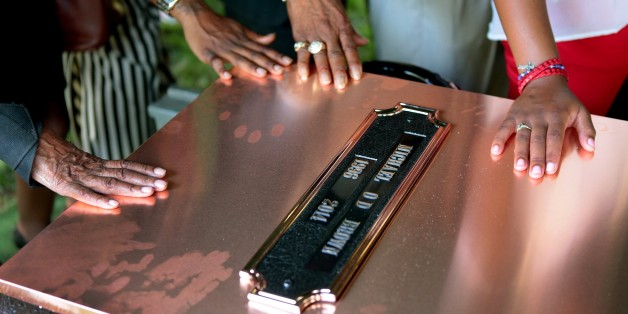 Another protest anthem has emerged on the internet in response to the fatal shooting of Michael Brown.
12 hip hop artists -- The Game, Diddy, 2 Chainz, Rick Ross, Wale, DJ Kaled, Swizz Beatz, Wale, Yo Gotti, Curren$y, Problem, and King Pharaoh & TGT -- collaborated on the track "Don't Shoot," in memoriam of Mike Brown and in protest of police violence.
The song was released Thursday on the Empire Distribution SoundCloud page, adding itself to the growing list of tribute songs inspired by Michael Brown, such as Lauryn Hill's "Black Rage" and J. Cole' s "Be Free."
References to other young, unarmed black men such as Emmett Till, Ezell Ford, Trayvon Martin, and Sean Bell are also included on the track, alongside a chorus of children's voices singing "don't point your weapons at me."
BEFORE YOU GO
PHOTO GALLERY
Michael Brown's Funeral