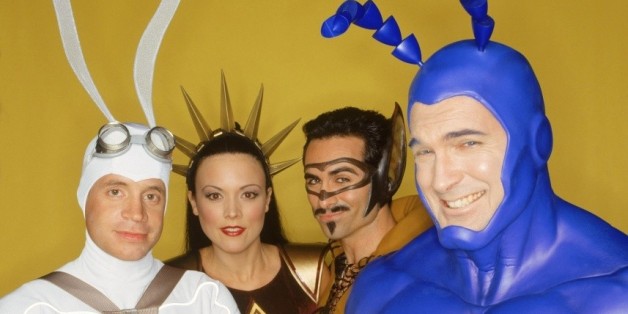 Why are online television studios so amazing? Besides developing awesome original programming, they also like to like to grant a second life to cancelled shows.
Yahoo saved "Community" for its sixth season, Netflix gave "Arrested Development" a fourth season with Season 5 supposedly in the works and now Amazon is joining the TV revival club. According the People magazine, Amazon is reportedly bringing back Fox's cult comedy "The Tick."
The sitcom, created by Ben Edlund and based on his comic book of the same name, starred Patrick Warburton ("Rules of Engagement") as the titular blue antennae protector. The live-action superhero parody only lasted for nine episodes until Fox cancelled it in 2002, although the animated series based on the character ran for three seasons in the '90s.
Few details are known about the show's possible return, but People reports that Warburton has signed a deal to reprise his lead role with Edlund on board to produce and write. Warburton's reps have declined to comment. HuffPost has reached out to Amazon for comment and this post will be updated if and when it is received.
[via People]
BEFORE YOU GO
PHOTO GALLERY
Arrested Development Photos