Nothing quite compares to the power of a photograph to communicate the goings on in the world. Ranging from the serious to the silly, these photos offer peeks into what happened around the globe this week.
1. Nicholas George looks under a buckled highway just outside of Napa, CA after an earthquake struck the area in the early hours of Aug. 24, 2014.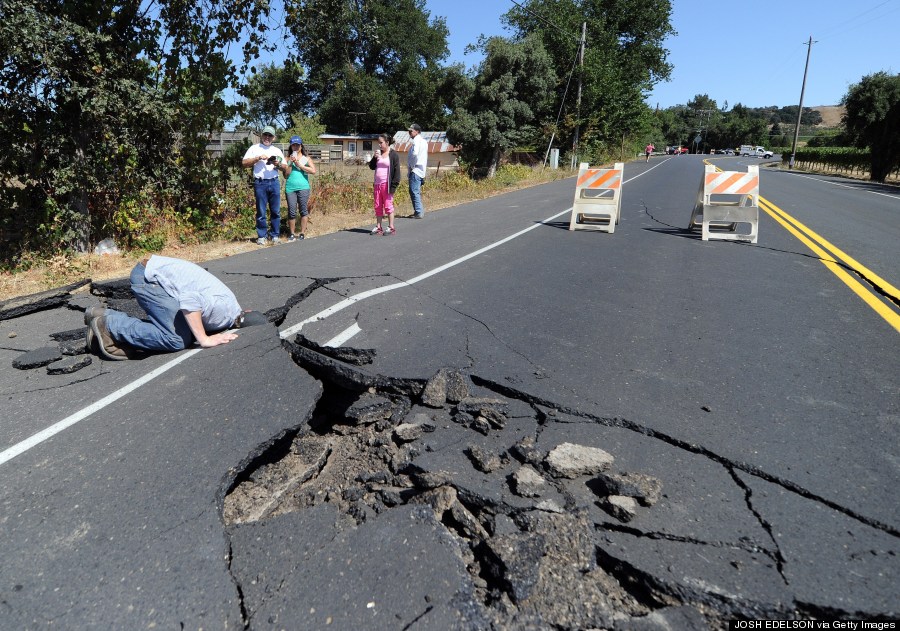 (Josh Edelson/AFP/Getty Images)
2. A boy waits to listen to senior Hamas leader Ismail Haniyeh at a rally in Gaza City on Aug. 27, 2014, after a cease-fire was declared between Hamas and Israel.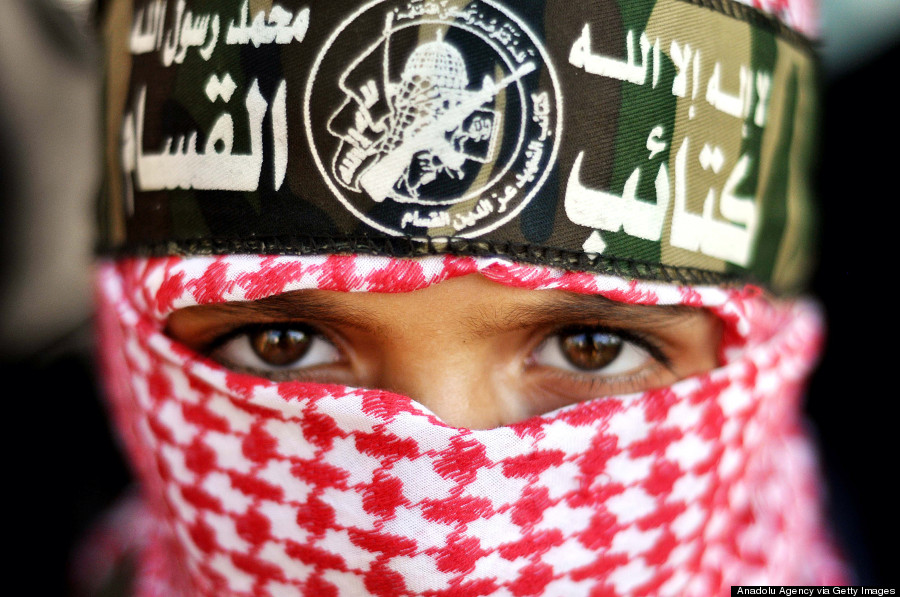 (Mohammed Talatene/Anadolu Agency/Getty Images)
3. A casket carrying the body of Michael Brown is carried out following his funeral service at Friendly Temple Missionary Baptist Church in St. Louis, MO on Aug. 25, 2014.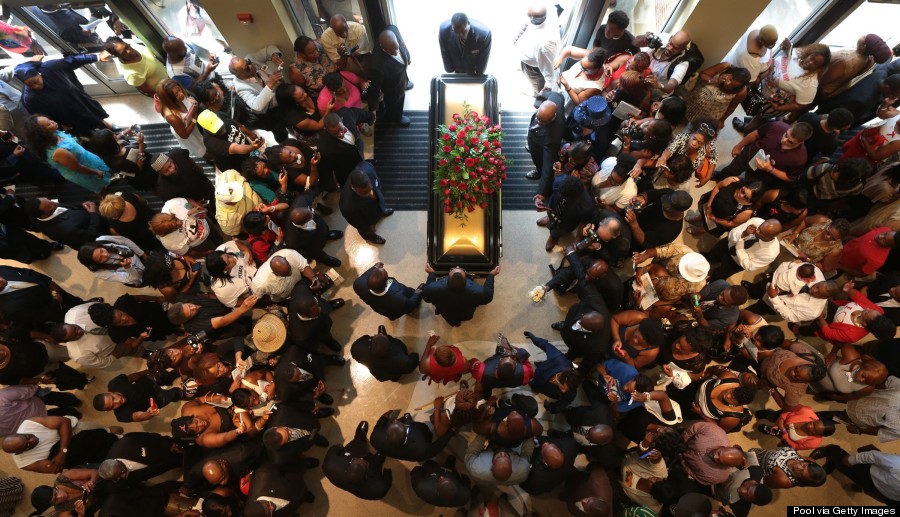 (Robert Cohen-Pool/Getty Images)
4. A soldier sets wire as Ukrainian troops organize their defense on the outskirts of the southern city of Mariupol, Ukraine on Aug. 29, 2014.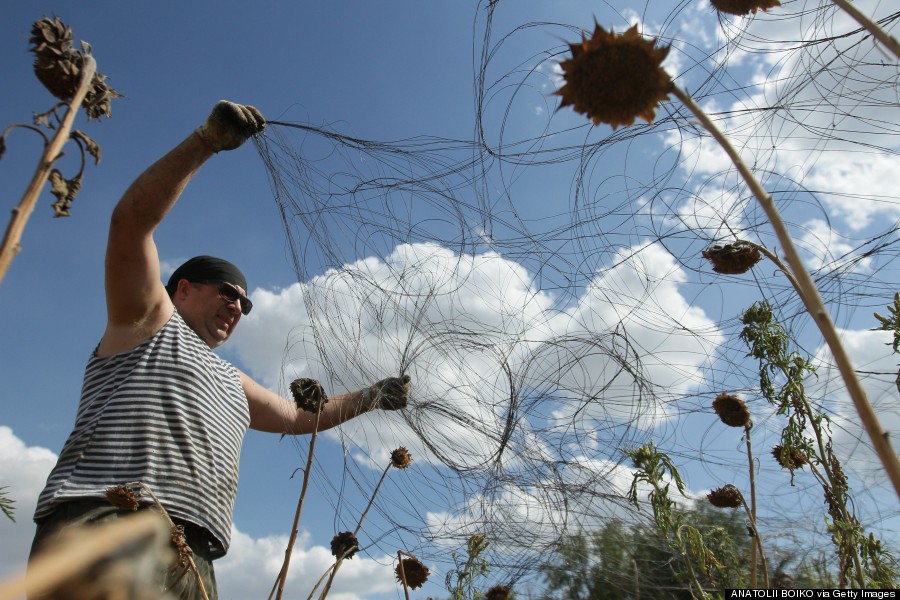 (ANATOLII BOIKO/AFP/Getty Images)
5. A fire blower performs during a procession to celebrate the Ganesh Chaturthi festival on Aug. 29, 2014 in New Delhi, India.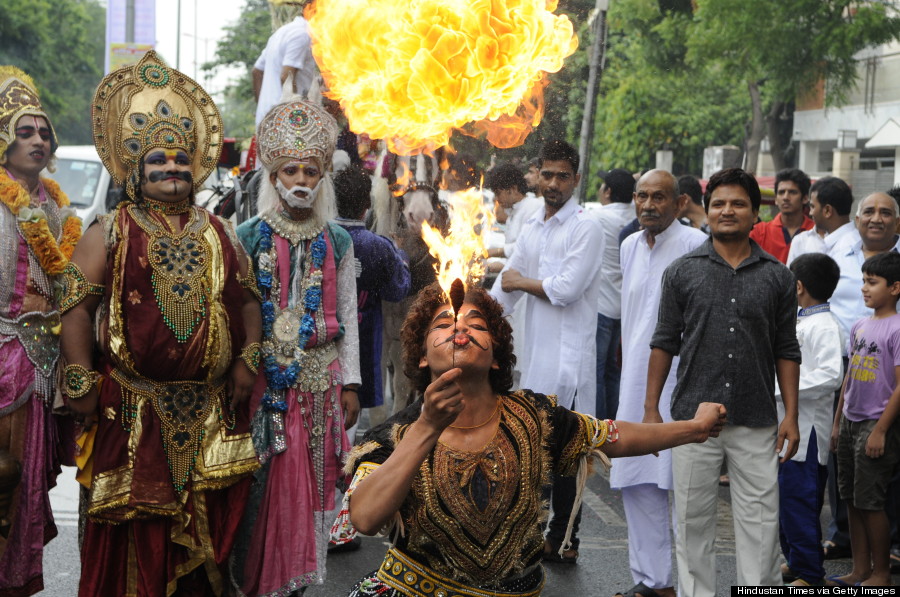 (Subrata Biswas/Hindustan Times via Getty Images)
6. Argentine twin dancers Nicolas and German Filipeli perform during the Stage Tango competition of the Tango World Championship 2014 in Buenos Aires, Argentina on Aug. 26, 2014.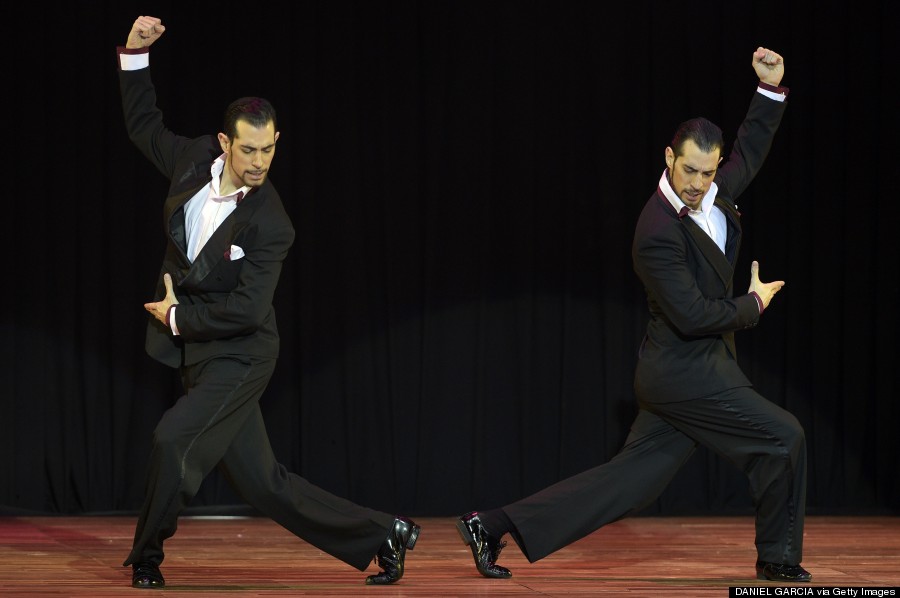 (DANIEL GARCIA/AFP/Getty Images)
7. Revelers throw tomatoes while participating in the annual "Tomatina" festival on Aug. 27, 2014 in the Bunol district of Valencia, Spain.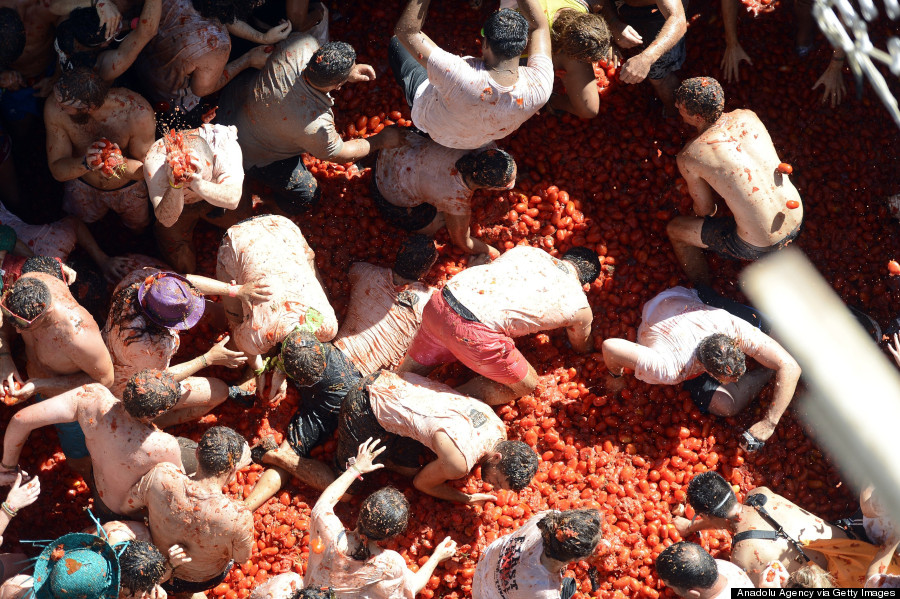 (Evrim Aydin/Anadolu Agency/Getty Images)
8. A worker from the International Committee of the Red Cross digs a hole with a pickaxe during the construction of a new health center for Ebola patients in Kenema, Sierra Leone on Aug. 25, 2014.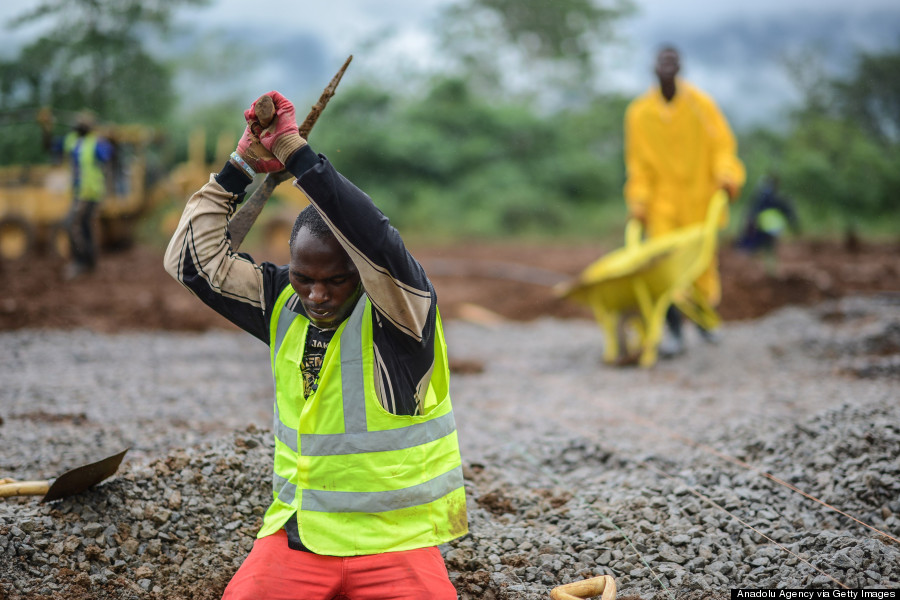 (Mohammed Elshamy/Anadolu Agency/Getty Images)
9. A zookeeper holds three baby caimans at the Planet of Crocodiles in Civaux, western France, on Aug. 28, 2014.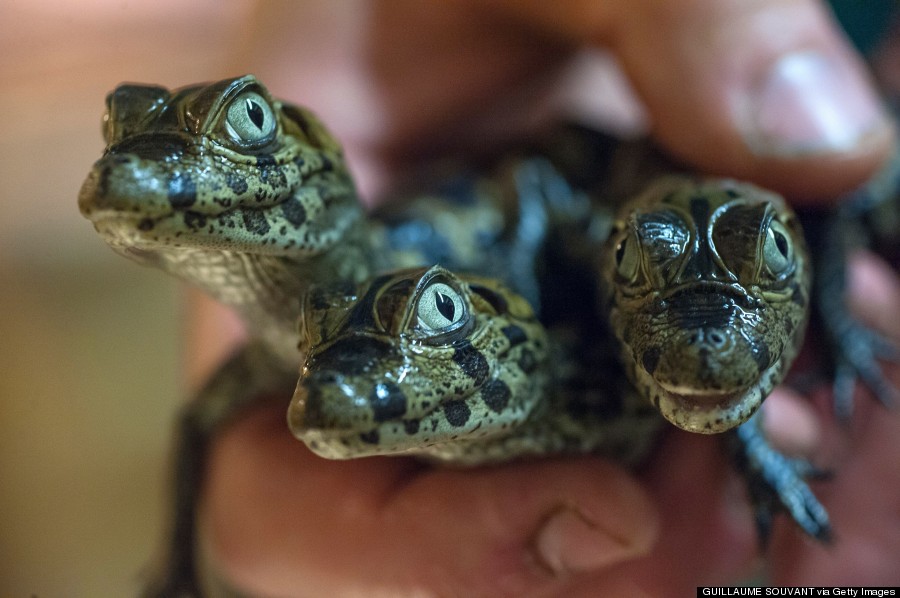 (GUILLAUME SOUVANT/AFP/Getty Images)
10. A Kurdish Peshmerga soldier watches and waits for the Islamic State to attack on the front line near Erbil, the capital of Iraq's Kurdish region, on Aug. 26, 2014.


(Martin Alan Smith/Pacific Press/LightRocket via Getty Images)