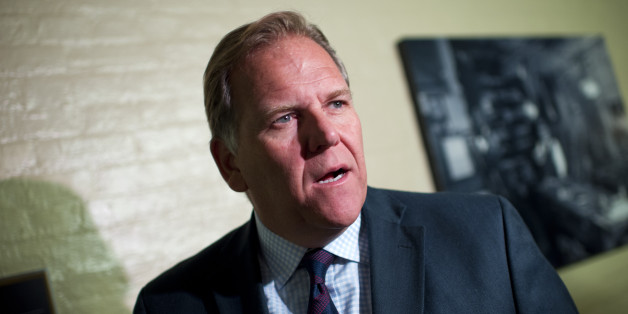 The Republican chairman of the House Intelligence Committee said on Sunday that President Barack Obama's foreign policy is in "absolute free fall" in the face of challenges in Iraq, China and Russia.
Rep. Mike Rogers (R-Mich.) cited in particular Obama's lack of a plan for dealing with the Islamic State of Iraq and Syria.
"We have a serious host of problems presenting itself, and our traditional allies are now standing up and saying, well, maybe America is not the best one to lead us through these troubles," Rogers said on "Fox News Sunday."
Obama admitted this week that his administration has no strategy for dealing with the threat posed by the Islamic State. A White House spokesman pointed a finger at the Pentagon, saying it is still coming up with plans -- but Rogers said Obama has already failed to act, and should have acted earlier to assist Arab allies in the region.
"There have been plans on the table, the president just did not want to get engaged in any way. That is a decision, that is a policy, that is a strategy -- and it's not working," Rogers said.
BEFORE YOU GO
PHOTO GALLERY
Fighting in Iraq