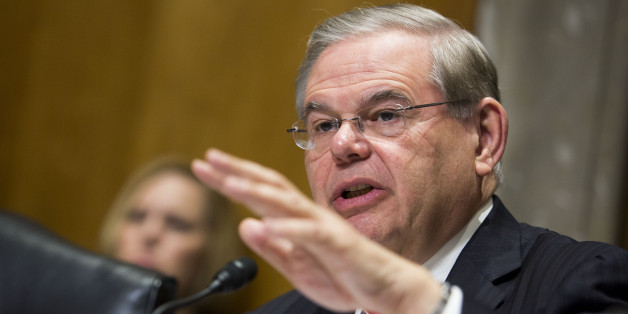 Senate Foreign Relations Chair Robert Menendez (D-N.J.) said it's time for President Barack Obama's administration to arm Ukraine in the face of a Russian "invasion."
Speaking on CNN's "State of the Union" from Ukraine's capital Kiev, Menendez said Russian President Vladimir Putin has "sized up" the west and decided that it will not give Ukraine enough aid to defend itself.
NATO estimates there are 1,000 Russian troops in Ukraine, but Obama has avoided calling that an "invasion," perhaps worried about the obligations that might follow.
Menendez said what the Russians are up to is clearly an invasion, and argued that it's time to act.
"We have to give the Ukrainians the fighting chance to defend themselves," he said.
BEFORE YOU GO
PHOTO GALLERY
Pro-Russian rebels in Ukraine